Editors handpick every product that we feature. We may earn commission from the links on this page.
12 Graduation Gifts That They'll Actually Use
Take it from this twenty-something.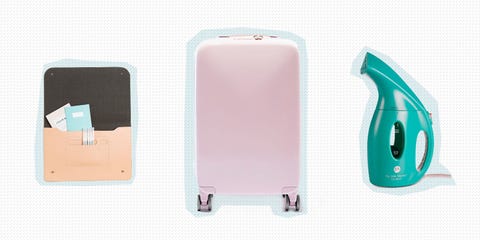 Beyond the crowd-pleasing gift of wads of $$$, it's difficult knowing what to give the impending graduate who's already been (mostly) independent for years at college. Ahead, this recent university grad did some of the research for you on what they may still be missing. Find kitchen aids that will help any graduate avoid the endless Seamless cycle to tech and travel gifts that will carry them from one career and city to the next.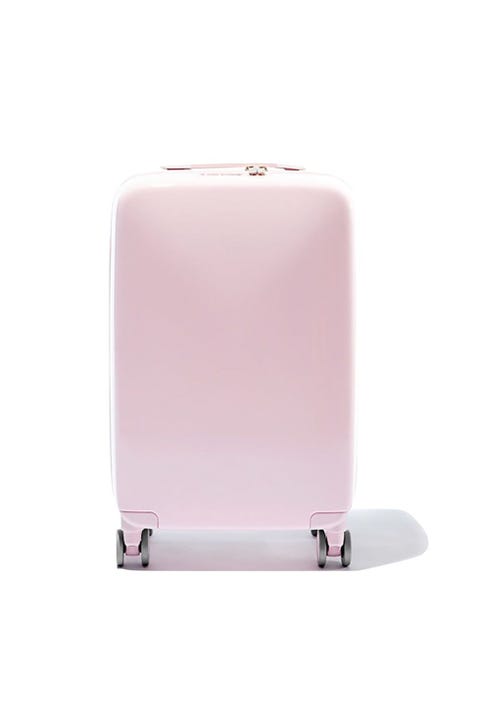 A Bulletproof Travel Bag
For those lucky few taking gap years and all those expecting to pick up roots after school, make an investment with a stylish stowaway bag that will keep them covered no matter what time zone they settle in. As a bonus, its handle doubles as a scale that lets them know when they've been overstuffing their baggage.
A22 Carry Bag, $295; raden.com.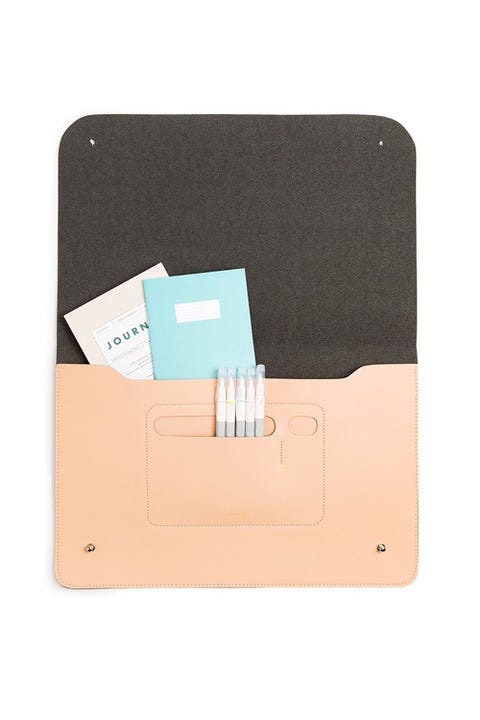 A Professional Folder
This minimal folder fits everything you need to function out there in the real world, from an 11" laptop to your phone and notebooks. It's ideal for carrying into your first office job or looking pulled-together at an interview.
Minimalist Folio, $48; poketo.com.

Every Juicer's Friend
Every health-conscious roommate this editor ever had swore by their Nutribullets, which make it easier to sip on fresh juices and smoothies without hemorrhaging money at the nearest juice bar. It's designed to extract the most nutrients from its fruit and veggie sources, so bookmark it if your grad's on a health craze.
NutriBullet 600-Watt Blender, $80; macys.com.
A Travel Side-Kick
For any graduate who's anticipating traveling post-studies, this mini cube will be prevent any tech melt-downs across the U.S., Europe, Asia, and Australia. From charging your phone to cueing up your handy travel hair dryer across the pond, this converter makes it all possible.
Powercube, $20; store.moma.org.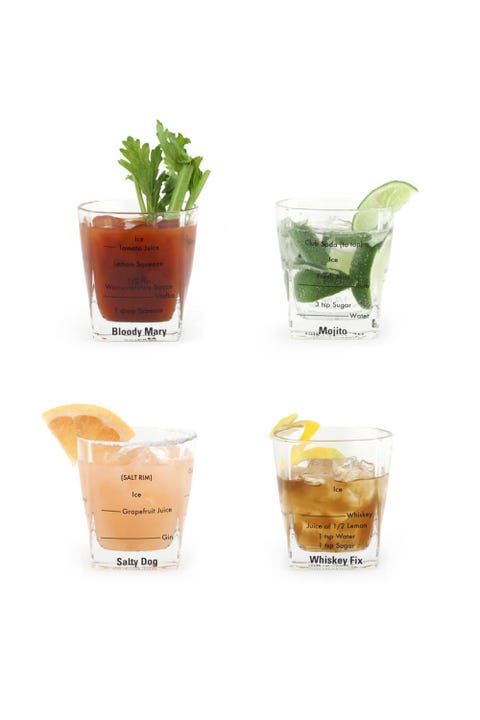 A Cocktail Cheat Sheet
Since adulthood usually means transferring from cheap shots and Everclear drinks to your own roster of cocktails, this handy kit makes it foolproof to experiment by designating how much of each ingredient you need to build cocktails like the mojito or bloody mary.
Bartending Glasses Kit, $20; store.moma.org.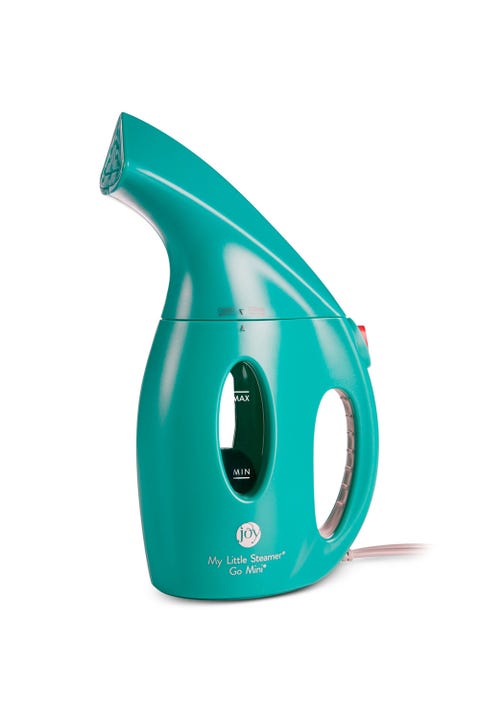 The Clothes Life Line
The most used graduation gift this editor has ever used? A mini steamer that makes traveling easier and renders the ironing board obsolete. It's small and durable enough to survive through many, many apartment moves, too.
Joy Mangano My Little Steamer Go Mini, $12; macys.com.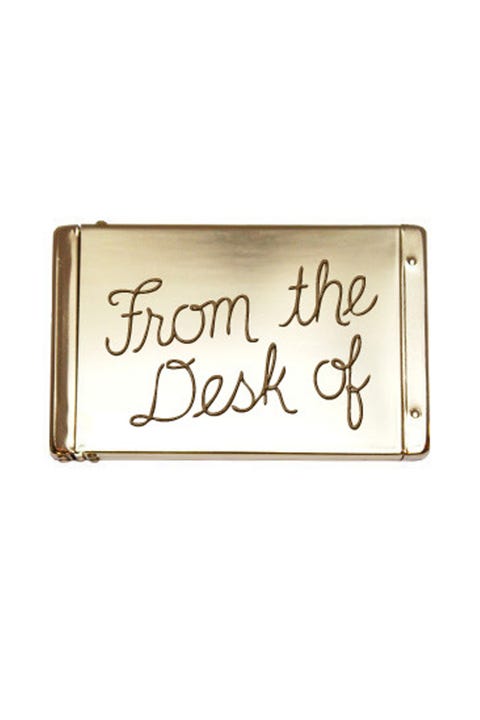 Career Calling Cards
For all their networking purposes, a sleek card case designed by Rachel Antonoff to keep all of their business cards handy.
IGWT x RA Flip Top Card Case, $80; ingodwetrustnyc.com.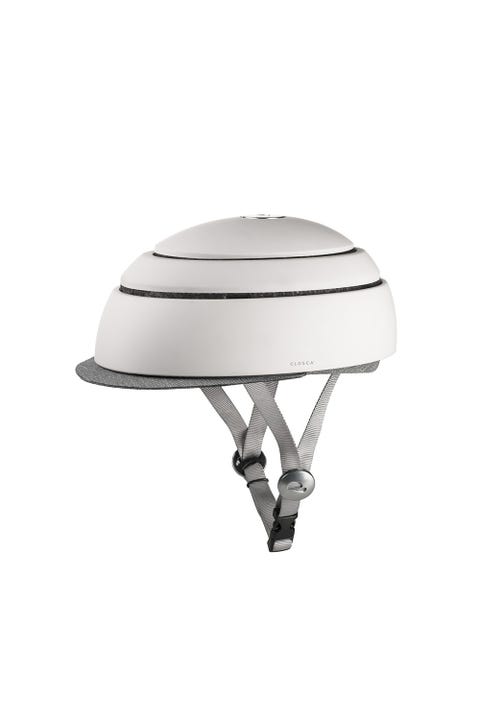 Foldable Bike Helmet
If you're shopping for a picky biker who just wants a safe helmet minus the bulk, this folding fiberglass one's the ultimate happy medium. It folds flat, which makes it easier to stow in backpacks and bags, and uses a fiberglass shell to keep your noggin safe from collisions.
Fuga Bike Helmet, $140; closca.co.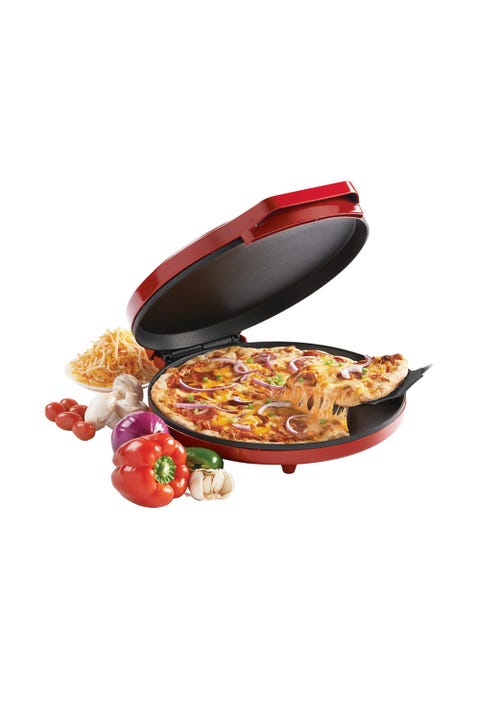 Almost a Brick Oven
Because you never need to sell the power of pizza to a recent graduate who basically survived on dollar slices. This Betty Crocker pizza maker instantly makes you a key player among your roommates and is a crowd-pleaser at dinner parties.
Betty Crocker Pizza Maker, $33; amazon.com.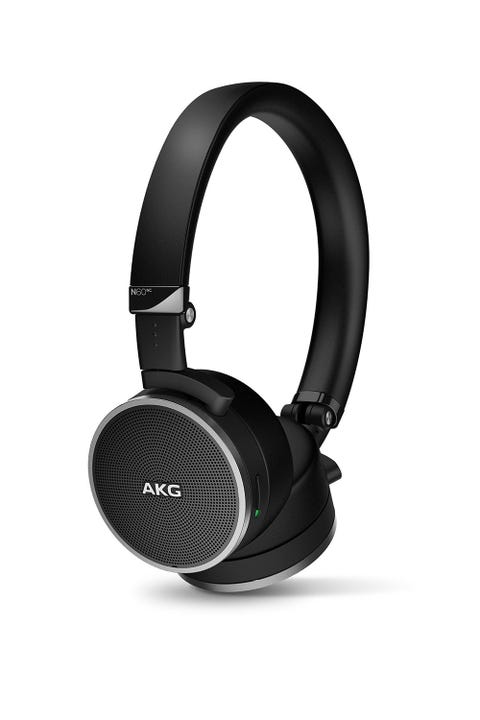 A Trump Card in Tech
Topping the list for tech gifts students desire but are too poor to shop for themselves? Noise-cancelling headphones. They're the key to staying sane in a noisy airplane, office, or coffee shop and these ones fold up for easy storage.
AKG N60 Noise Cancelling Headphones, $250; amazon.com.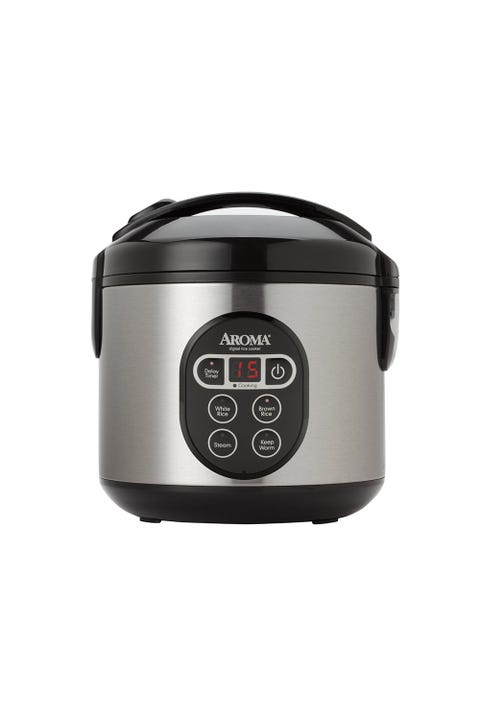 The Dinner Multi-Tasker
The fastest route to becoming the MVP roommate? Owning the sole rice cooker in the apartment. It makes stove-top cooking rice a thing of the past and even allows you to steam up vegetables on the sly.
Aroma Housewares Digital Rice Cooker, $36; amazon.com.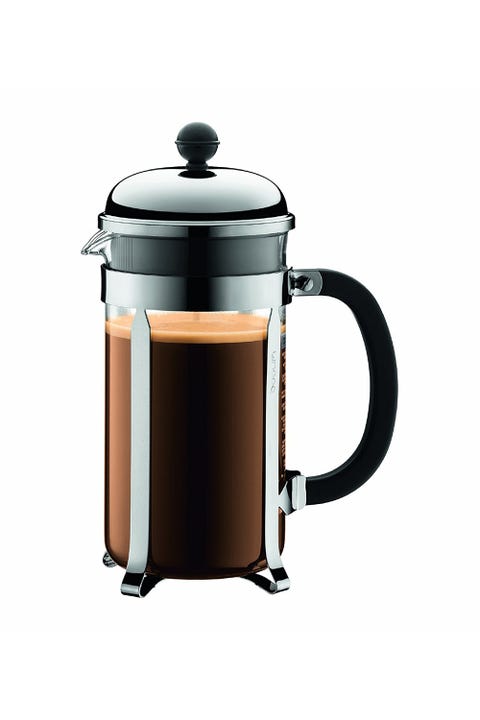 The Cadillac of Pressed Coffee
Many triple-shot fiends never turn back once they get their hands on a Bodum French press, so it's the best gift for any budding coffee snob.
Bodum Chambord 8 Cup French Press Maker, $38; amazon.com.
This content is created and maintained by a third party, and imported onto this page to help users provide their email addresses. You may be able to find more information about this and similar content at piano.io