Study Shows Women Like Men Their Age, Men Only Like 20-Year-Olds
Study Shows Women Like Men Their Age, Men Only Like 20-Year-Olds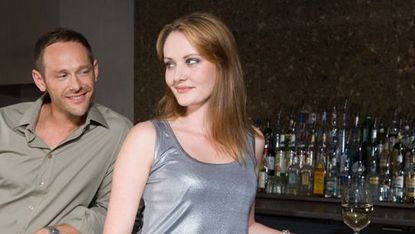 (Image credit: Archives)
Christian Rudder, president and co-founder of OKCupid, has released his new book, Dataclysm, analyzing data from the dating site. The results are equal parts shocking, glaringly obvious, and kinda gross
One of the saddest statistics is the age at which different age groups of the opposite sex find you most attractive. Here's the age of women on the site versus the age they think the opposite sex looks the well, sexiest:
Pretty standard. When it comes to pure physical attraction, women prefer men that are their age (or maybe a year or two older). Here's where men fall on the same report:
Aaaaand... 20-year-olds. Twenty-year-olds across the board. Keep in mind that before you get skeeved out thinking that even your grandpa ideally wants a partner that couldn't even get into bars, this was pulled off a dating site, so it's really just about kneejerk reactions to physical appearance when scrolling through profiles. It doesn't mean every guy wants a girl born in 1994. So I guess that's only half as creepy.
Photo via Getty Images
Celebrity news, beauty, fashion advice, and fascinating features, delivered straight to your inbox!
I am a human male that enjoys consuming meals consisting of all five food groups and fulfilling every level of Maslow's Hierarchy of Needs. I write about sex-having.