Editors handpick every product that we feature. We may earn commission from the links on this page.
Winter Date Outfits to Try When You're Short on Ideas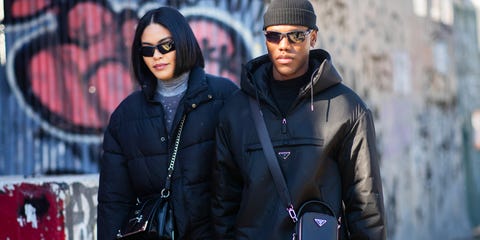 Christian Vierig
Getty Images
Winter date nights can be romantic. Indoor bars and candlelit restaurants feel charming and inviting, all while giving you the perfect excuse to cozy up to the person you're seeing. (It's dark! And the music is loud!) Which all sounds fun—when you're not being blasted by strong gusts of wind or pelted with hail when you step outside, that is. You have to take in all these factors for wintertime dates, which affects how you'll dress for said dates. Don't worry; we have all your cold-weather battle outfits ready for every chick-flick-approved date spot. Let the snuggling commence.
This content is created and maintained by a third party, and imported onto this page to help users provide their email addresses. You may be able to find more information about this and similar content at piano.io