Would You Marry Yourself?
Apparently, saying "I do" to y-o-u isn't all that crazy of a concept anymore.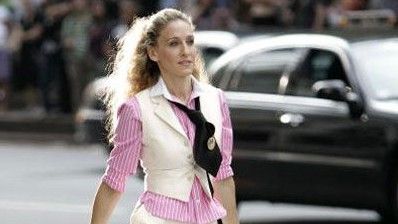 (Image credit: Getty)
Carrie Bradshaw once said, "Being single used to mean that nobody wanted you. Now it means you're pretty sexy and you're taking your time deciding how you want your life to be and who you want to spend it with."
With a new product on the market, being single as taken a bizarre new turn. According to CNN, jewelry designer Jeffrey Levin and branding and consulting expert Bonnie Powers have created the "I Married Me Self-Wedding in a Box." The self-marriage kit contains a handmade ring, ceremony instructions, three "Promises To Me" and an affirmation card for each day of the week.
Levin and Powers claim the kit is not for those who have given up on love, but for those who want to celebrate and nurture the "singular awesomeness," of themselves. We know that MarieClaire.com readers celebrate their singular awesomeness day in and day out, kits not included. Have a reaction to the "I Married Me" box? Let us know in the comments below!