Editors handpick every product that we feature. We may earn commission from the links on this page.
​I Swear on My Sweat That These 5 Primers Will Keep Your Makeup On All Damn Day ​
It's like a blood oath, but better.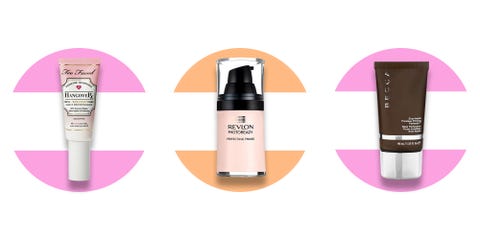 Courtesy of Brands/Design by American Artist
Hey, hi, you need primer. Right now. No, this isn't a ploy to get you to buy another overhyped and underwhelming beauty product—it's an intervention from a concerned beauty editor who is determined to save your face from melting, your eyeliner from smudging, and your concealer from creasing by the end of the day. Basically, primer is your bestie, and you're neglecting it.
Of course, not all primers are created equal, and many are actually kind of terrible. But not the five superstars ahead, which are universally acknowledged to be the cult favorites of the beauty industry, and for very, very good reason. So keep reading to find your new number one, and promise me you'll remember the little people when you feel like a rockstar.
This content is created and maintained by a third party, and imported onto this page to help users provide their email addresses. You may be able to find more information about this and similar content at piano.io