The Best Beauty Looks from Fall 2012 Fashion Week
As obsessed as we are with all things sartorial, Fashion Week is not all about the clothes none of the looks we see on the runways would be complete without a brilliant beauty concept to accompany and accent them. Here are our favorite beauty look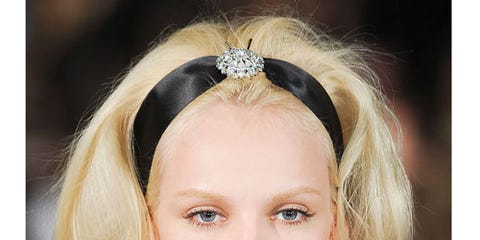 As obsessed as we are with all things sartorial, Fashion Week is not all about the clothes — none of the looks we see on the runways would be complete without a brilliant beauty concept to accompany and accent them. Here are our favorite beauty looks of the Fall 2012 season.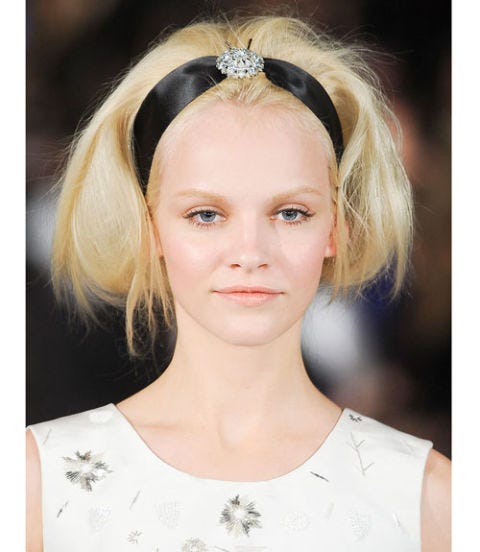 Oscar de la Renta
We can always count on Oscar to bring one of the week's prettiest collections, and Gucci Westman certainly matched the ultra-feminine feeling of the designs with the makeup. The glowing, youthful skin and faux bobs topped off with bedazzled headbands were beyond beautiful — as usual with all things ODLR.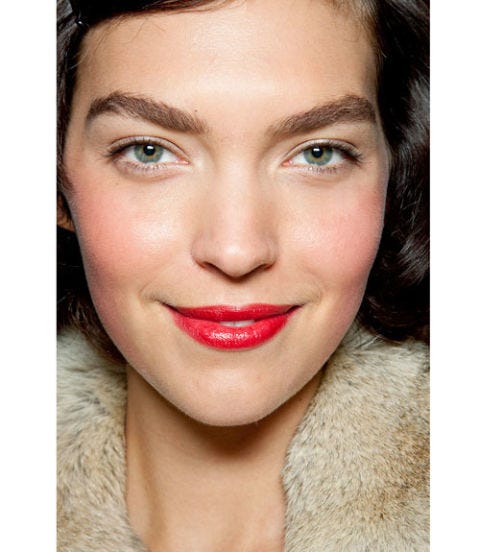 Michael Kors
We can't get enough of the lively, fresh beauty look at the sporty Michael Kors show. According to the makeup artists at Shiseido, the rosy cheeks were meant to look like a "bloody, wonky flush, like after a morning of skiing, an hour in a hot tub or some good sex." We'll take it!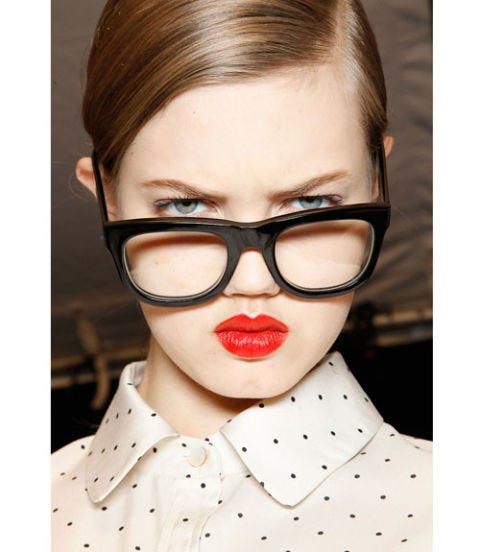 Marc by Marc Jacobs
Why so serious? The Crayola-bright red lip at Marc by Marc Jacobs — which was pared with very minimal makeup — was meant to look cartoon-ish.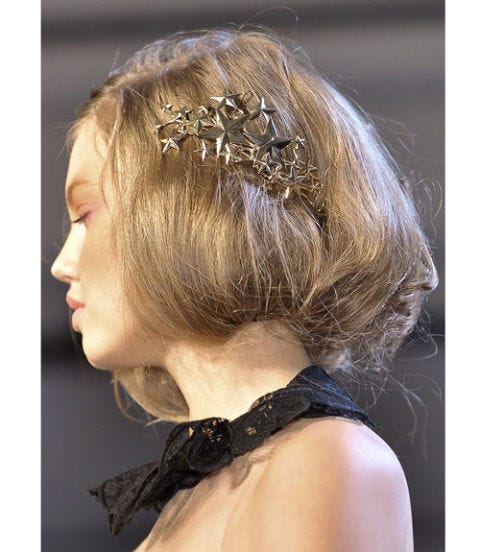 Rodarte
The Rodarte girls looked a lot like little dolls this season, with their hair curled and tucked under to create a chin-length bob, and pinned with decorative clips covered in stars.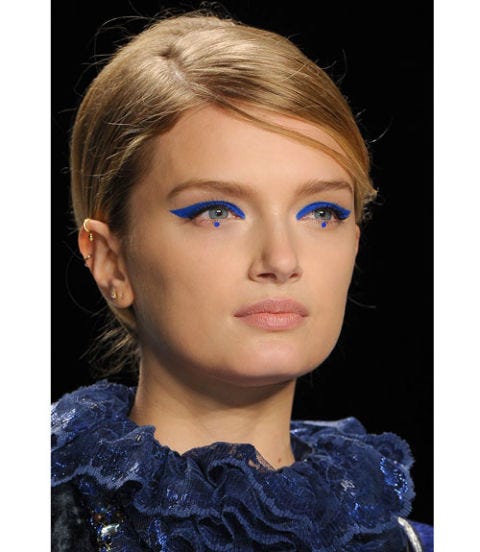 Anna Sui
How awesome are these cobalt cat-eyes?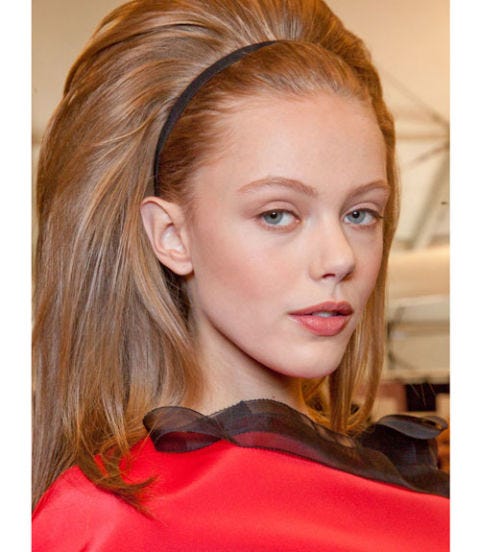 Carolina Herrera
Big, voluminous bouffants topped off with a dainty black headband — this look is a dramatic (and very cool) twist on a classic coiffure.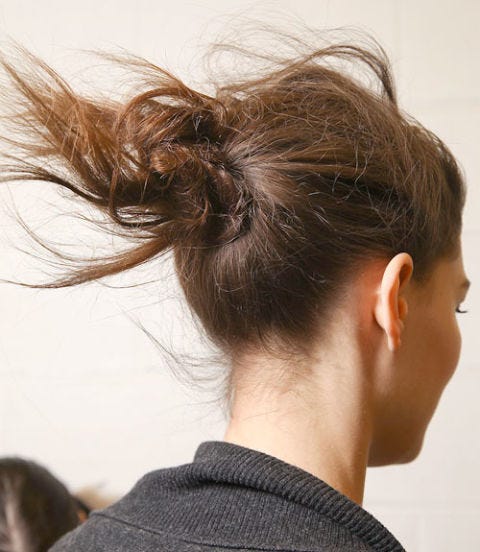 Preen
The aerodynamic hair at Preen took the whole messy, windswept beauty look to a new level.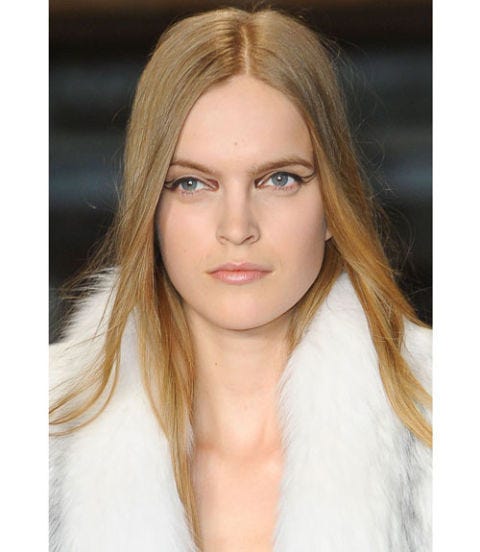 Altuzarra
The Altuzarra Fall 2012 collection was pretty perfect, so it's fitting that the beauty look was kept very clean. The simple hair was meant to look slept-in and the graphic double-lined eyes were just bold enough to make a statement — a bit of grunge!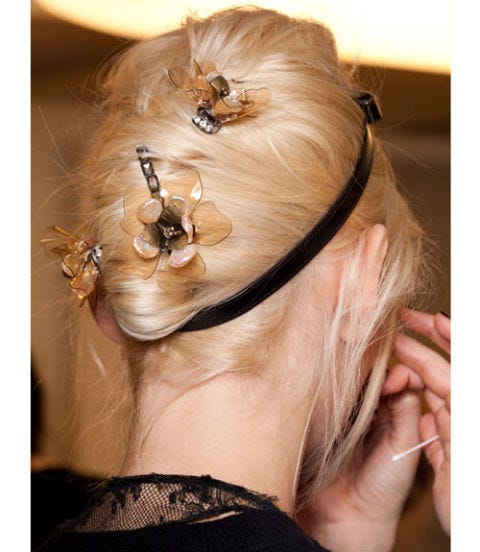 Tory Burch
With wispy, loose strands and plenty of fun hairpins, this take on a French twist is anything but fussy. Also, take note of the headband — it looks like they're going to be everywhere come fall.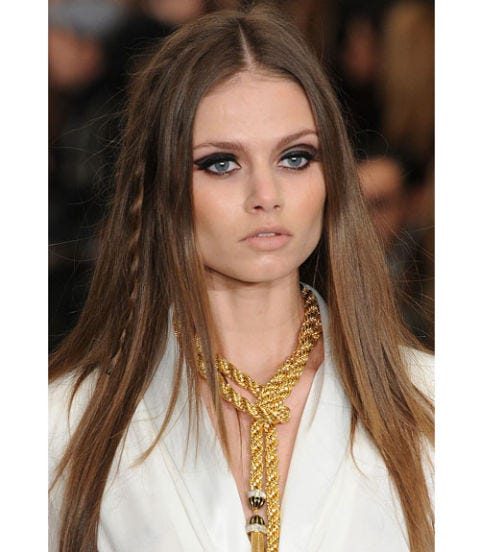 Rachel Zoe
We all know Rachel Zoe loves the whole boho-hippie thing, so it's no surprise that she sent models down the runway with messy, texturized waves with a single braid on the side. The '60s and '70s vibes continued with a strong, sensual cat-eye. Pretty rockin'!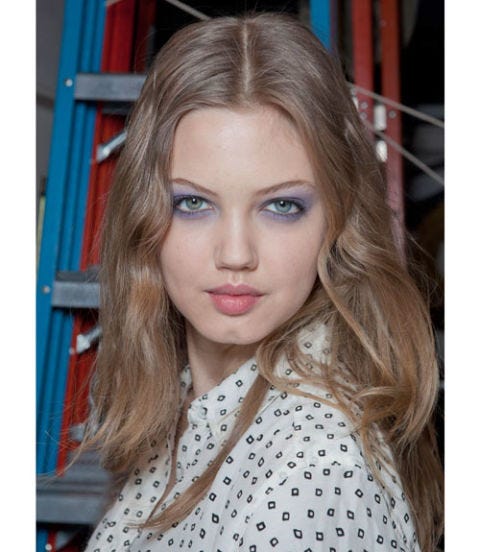 Jill Stuart
With lilac eyes and loose waves, this fresh beauty look is the perfect balance of sweet and sexy.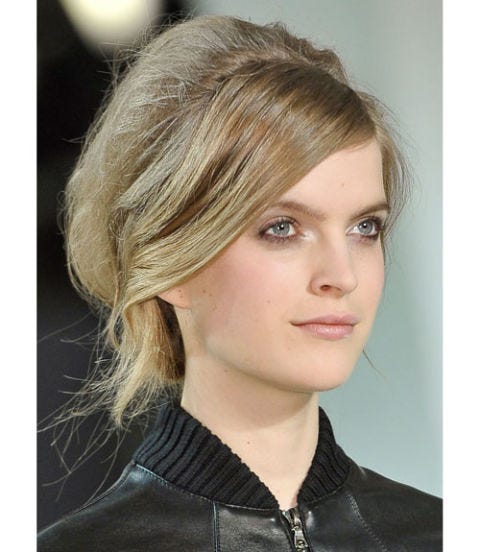 Derek Lam
A fun update on a stuffy style, the bouffants at Derek Lam really gave us a sexy schoolgirl vibe.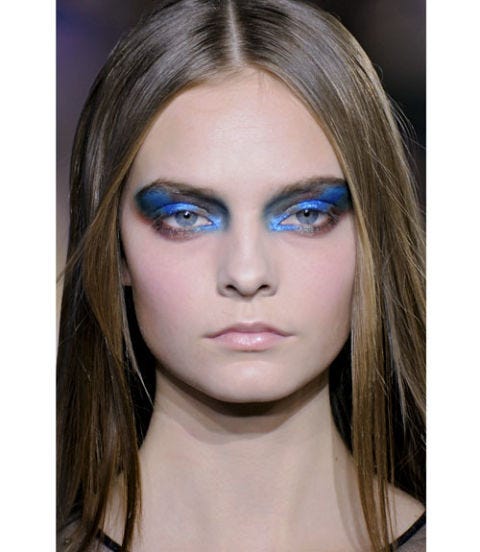 Prabal Gurung
The models' eyes were mesmerizing thanks to a mix of metallic blue and brown eyeshadows that was inspired by birds of paradise.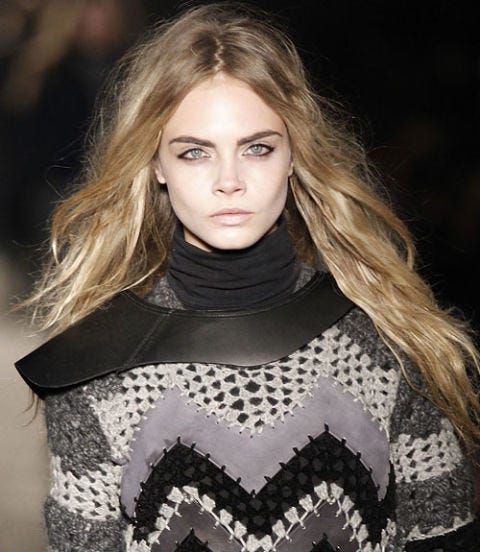 rag & bone
The inspiration for the cool, easy hair at rag & bone was "Patti Smith goes to India," according to Redken's Guido Palau. A little bit dread-y and a lot bed head-y, we can't wait to try this wavy style. As for the makeup, Revlon's Gucci Westman put emphasis on the eyes, making the black eyeliner bold and a bit rough around the edges.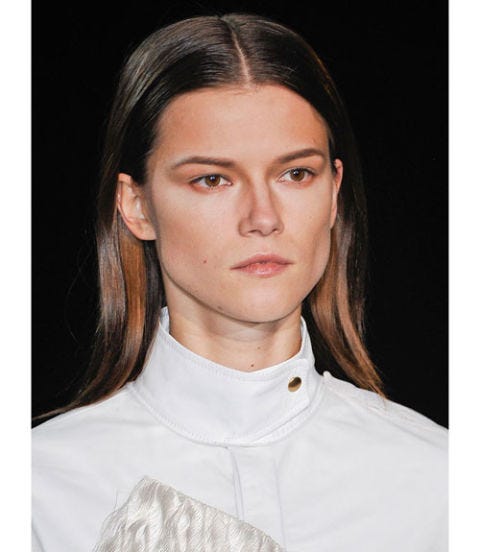 Alexander Wang
Every season, the Alexander Wang girl is enviably effortless, and Fall 2012 is no exception. Redken's Guido Palau wanted to contrast the hard-edged collection with very simple, very clean hair with a center part. Diane Kendal for MAC perfected the minimal, androgynous look with a strong, straight-across brow and a bare lip.
Jason Wu
Jason Wu went "warrior woman" for fall, and the severe ponytail wrapped in black bondage tape perfectly portrays that feeling of strength. A dark military green eyeshadow completed the bold beauty look.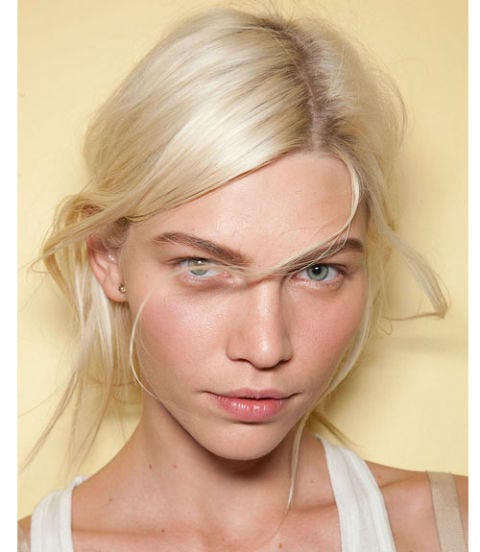 Helmut Lang
Rosy cheeks, strong brows, and messy low ponytails were a perfect compliment to Helmut Lang's cool girls wrapped up in cozy knits.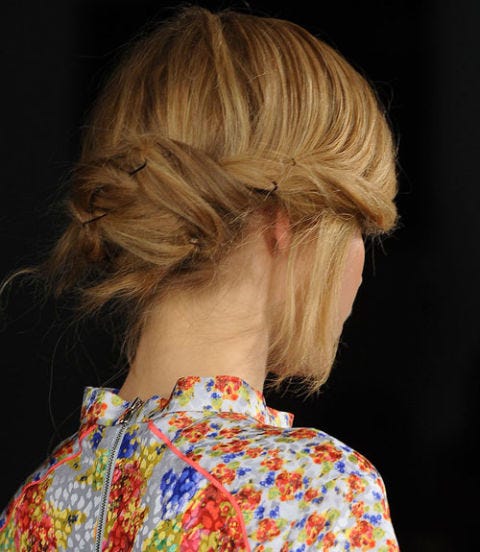 SUNO
The undone chignons at SUNO were almost as covetable as the clothes... almost.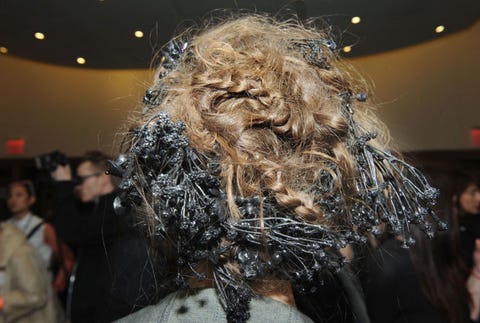 Creatures of the Wind
With crazy texture, twisting braids, twigs as accessories, and a touch of glitter to top it off, stylist Odile Gilbert made bird's nests of the models' hair — in the most glamorous way possible.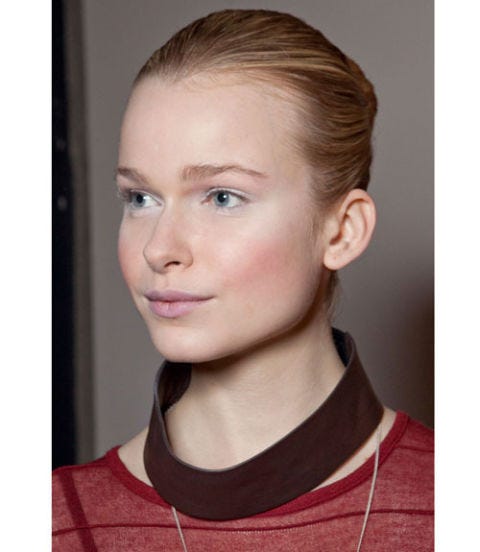 Doo Ri
Calling Michelle Williams! The pale, pastel makeup, slicked-back buns, and black ribbon headbands were the ultimate in sweet femininity.
Cushnie et Ochs
Let's call this oil slick-chic — the super shiny eye makeup and wet hair at Cushnie et Ochs had the models looking equal parts sexy and tough.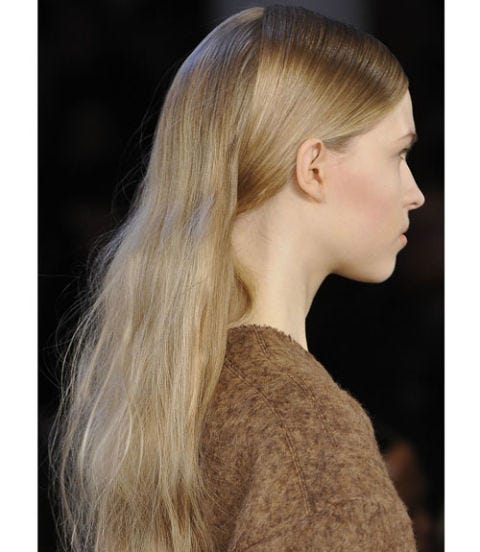 Peter Som
Sleek and slicked back on the top, unfussy and flowing at the bottom — this natural (yet polished) look is one we can all easily recreate this fall.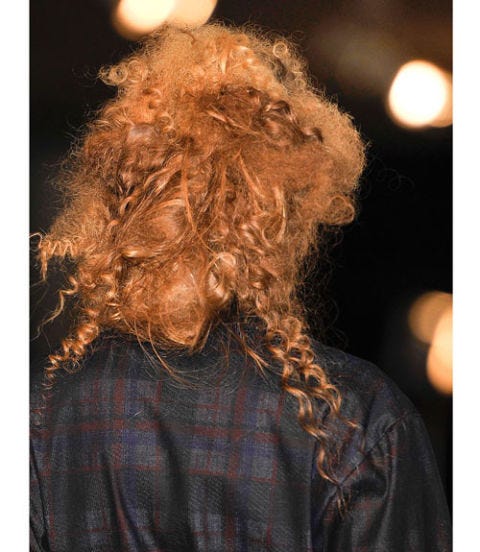 Cynthia Rowley
We normally try with all of our might to combat kinky ringlets, frizz, and fly-aways, but somehow the stylists at Cynthia Rowley made the look work!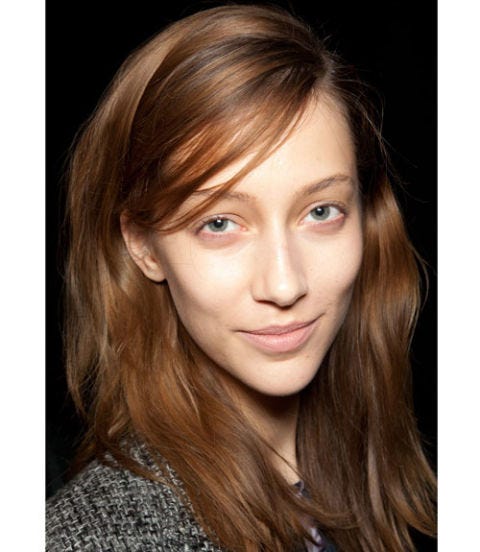 Richard Chai LOVE
With barely-there makeup and texturized waves, this easy, tomboyish look is sure to be one of our go-tos for fall.
This content is created and maintained by a third party, and imported onto this page to help users provide their email addresses. You may be able to find more information about this and similar content at piano.io