Editors handpick every product that we feature. We may earn commission from the links on this page.
The 5 Best Eye-Makeup Removers That Work in Under 60 Seconds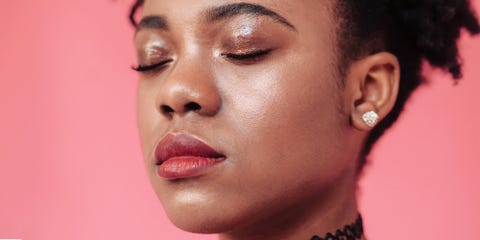 Most eye-makeup removers kind of suck. Either they remove about 75 percent of your makeup, but leave your lids slick with oil, or they dissolve 100 percent of your makeup, but require you to scrub off a layer of skin (which, fun fact, leads to premature wrinkles) in the process. Yet despite their obvious flaws, we all continue to use the sucky products, because what's the alternative, right?

Wrong. I have found the alternative. After testing (and re-testing) the top-rated eye-makeup removers on the market, I whittled the best down to five products that not only completely dissolve every trace of makeup in under a minute (not exaggerating), but also leave skin feeling softer and looking cleaner. And that means less irritation, fewer breakouts, and no more makeup-streaked pillow cases for you.
This content is created and maintained by a third party, and imported onto this page to help users provide their email addresses. You may be able to find more information about this and similar content at piano.io