Editors handpick every product that we feature. We may earn commission from the links on this page.
The 5 Best Eye-Makeup Removers That Work in Under 60 Seconds
Most eye-makeup removers kind of suck. Either they remove about 75 percent of your makeup, but leave your lids slick with oil, or they dissolve 100 percent of your makeup, but require you to scrub off a layer of skin (which, fun fact, leads to premature wrinkles) in the process. Yet despite their obvious flaws, we all continue to use the sucky products, because what's the alternative, right?

Wrong. I have found the alternative. After testing (and re-testing) the top-rated eye-makeup removers on the market, I whittled the best down to five products that not only completely dissolve every trace of makeup in under a minute (not exaggerating), but also leave skin feeling softer and looking cleaner. And that means less irritation, fewer breakouts, and no more makeup-streaked pillow cases for you.
1
This Lightweight Cleansing Oil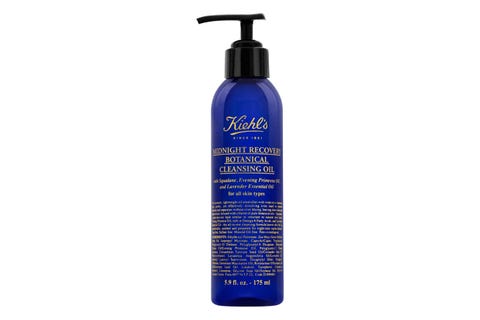 Kiehl's Midnight Recovery Botanical Cleansing Oil, $32
I was a makeup-wipes advocate until my dermatologist told me that scrubbing my dirty face with a rough cloth (and not rinsing afterwards) was the cause of my breakouts and redness. At her recommendation, I switched over to cleansing oils—water-soluble oils that break down the chemical bonds in your makeup to dissolve it away—and my skin has truly never felt smoother or looked clearer.
This lightweight formula has been my ride-or-die since. It's packed with three oils (antioxidant-rich squalene, anti-inflammatory evening primrose, and skin-soothing lavender) that gently, but effectively, remove every trace of waterproof mascara after 30 seconds of rubbing it on my dry face.
2
This Cult-Favorite Cleansing Balm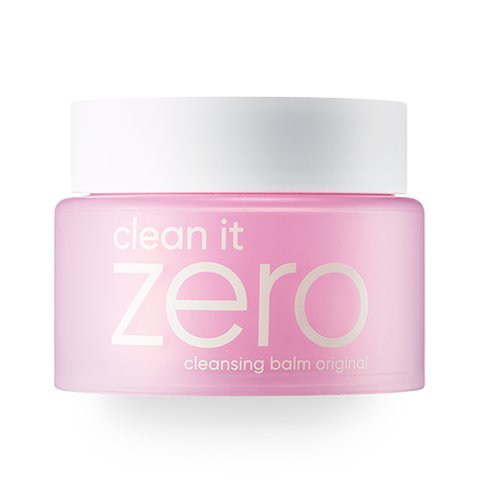 Banila Clean It Zero Makeup Remover, $18
As with all cleansing balms, this Korean-beauty formula melts (in 15 seconds flat) to a makeup-dissolving cleansing oil as you massage it across your face. But the real draw of this balm is that it's spiked with extracts from papaya (a natural exfoliant) and acelora (a vitamin C–rich fruit), both of which work to brighten skin and fade dark spots over time.
3
This Gentle, No-Rinse Cream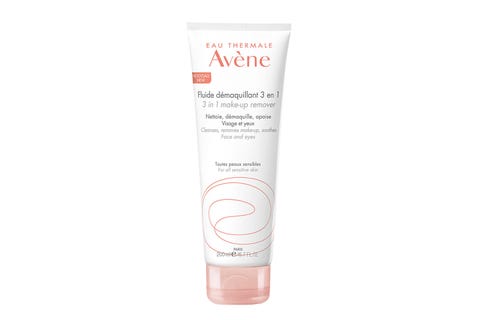 Avène 3-in-1 Makeup Remover, $20
I get it: One of the major selling points of makeup wipes is the illusion that you can skip washing your face—a task that feels far too difficult for the lazy (or, um, intoxicated). But given that no-rinse products like Avène's 3-in-1 Makeup Remover exist, there's really no reason to ever reach for skin-damaging wipes.
Just massage this lotion-like cream over your eyes for a few seconds, then gently wipe the excess away with a cotton swab. Though the formula doesn't require water to remove makeup (it uses oil-dissolving emollients, instead), I still maintain that you should always follow your makeup remover with a splash of water (and ideally a second cleanser) if you want ultra-clean skin.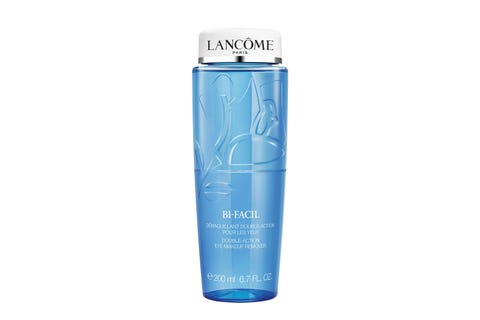 Lancôme Bi-Facil Double-Action Eye Makeup Remover, $30
If the idea of eye-makeup remover conjures decade-old images of greasy, oily eyelids, it's time to make some new memories with Lancôme's Bi Facil—a part-water, part-oil formula that lifts and dissolves waterproof mascara and liquid liner without an ounce of residue (or elbow grease).
Give the bottle a shake before each use to mix the oil and water, then gently dab the formula across your eyes and face using a cotton round. Just promise me you won't tug at your eyes when wiping away mascara—be gentle, gentle, gentle.
5
This Ultra-Moisturizing Oil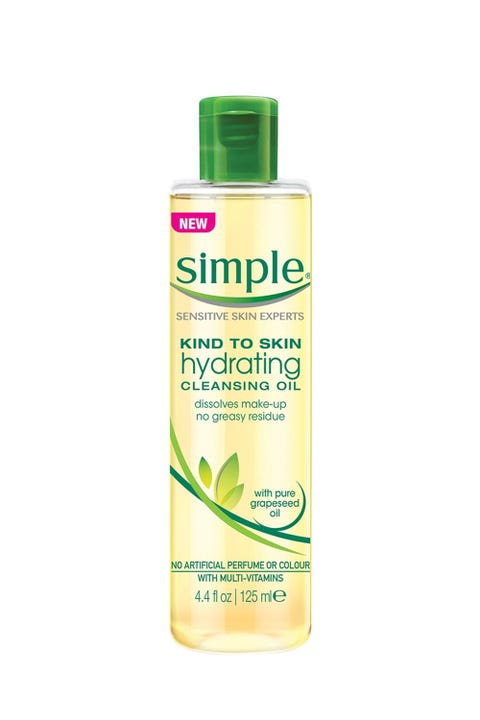 Simple Hydrating Cleansing Oil, $9
For proof that expensive price tags don't come attached to every cleansing oil, look no further than this drugstore formula. The hero ingredient in Simple's natural cleanser is the rich, ultra-moisturizing grapeseed oil, which brightens dull skin with vitamins A and E as it melts away a full day's worth of makeup in seconds.
This content is created and maintained by a third party, and imported onto this page to help users provide their email addresses. You may be able to find more information about this and similar content at piano.io