Makeup How-To: Brow Shadow
A natural-looking way to enhance your over-plucked hairs.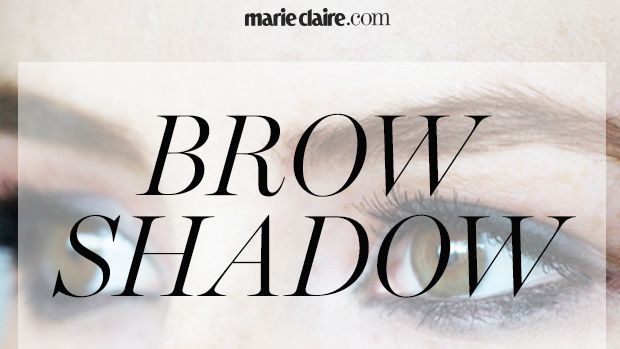 (Image credit: Kathryn Wirsing/Stephanie Stanley)
If you're like us, you spent the greater part of the 2000's plucking away your brows. Now that a fuller 'do is back, we're quietly sobbing about our sparse folicles. Never fear! Eyebrow powder can help fill in where your tweazer took away. Brow powder is a soft, natural approach to a fuller brow with a quick and super-easy application.
Start with your regular concealer and foundation application.
Step 1. Using a stiff, angled brow brush (we used Bobbi Brown Eye Brow Brush) and a brow shadow in the same shade as your current hue, hold the brush so the tip is where your brow hairs begin and brush upward in the front section and then as your hairs naturally grow.
Step 2. Continue to brush upward from the bottom of brows towards forehead until you get to the arch.
Step 3. Then, brush outward and down towards the ear to fill in the end of your brow. You can go over your strokes multiple times since powder is lightweight and might not be enough with first application.
More Makeup Tutorials:


How to Create a Perfect Black Winged Eye

Tutorial: Grey, Shimmery Steel Eye Makeup

Create a Nude Smoky Eye Perfect for Work

Fall Favorite: Deep Purple Eyeliner Tutorial
Photos by Kathryn Wirsing/Stephanie Stanley