WATCH: Ellen DeGeneres Has a Big Problem with Dry Shampoo
And then two grown men started twerking.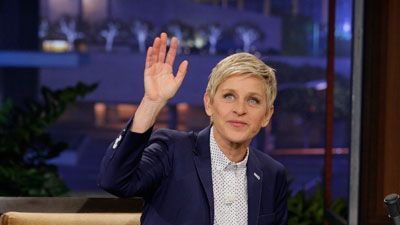 (Image credit: ARCHIVES)
Ellen DeGeneres took to her talk show this week to complain about a very popular beauty product (a life-saver, we might argue). She described her struggle with dry shampoo. "The mineral clay is supposed to absorb the dirt and all of the smells that are in your hair," she said. "You know what else gets rid of the dirt and smells in your hair? Shampoo."
Watch the video of her opening monologue for a good laugh, and make sure to check out the twerking men at the end because they're TWERKING.
Related Stories:
Sofia Vergara Slaps Jimmy Kimmel (VIDEO)
Lea Michele Debuts New Video (VIDEO)
How to Actually Be Friends With Your Ex
Follow Hallie Gould on Twitter.