Betty Returns to Mad Men and We Want Her Makeup (Season 7, Ep. 3)
This flawless look is going to be our summer @work go-to.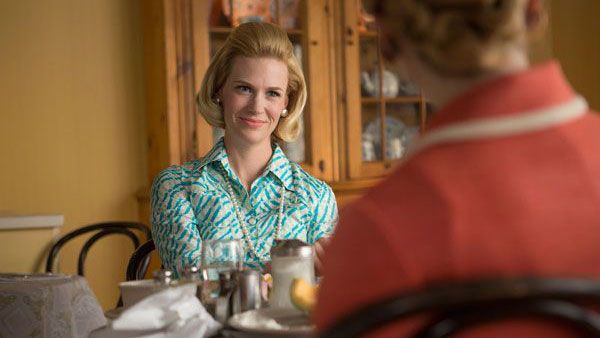 (Image credit: AMC/DermStore)
Betty Francis finally made her season 7 entrance, fashionably late of course. While having tea with Francine she describes herself as old-fashioned, but her makeup choices are anything but outdated. Decked out in blue pastels from head-to-toe, Betty's matching eyeshadow, which may otherwise feel reminiscent of a bad '80s music video, rings fresh and youthful.
They say history will always repeat itself, and luckily, so will fashion and beauty trends. Bring Betty's ever-pristine look into the aughts with a pale shadow pen that glides on smooth and is super simple to apply. We recommend: Ellis Faas Creamy Eyes in Light Blue.
Check back in with us every week for our Mad Men beauty roundup and tips on how to get the look!
Catch Up On The Rest of Season 7:

Mad Men Beauty Recap: Peggy's Office-Friendly Look


Mad Men Beauty Recap: Sally's Bold Brows


Mad (Wo)Men's Office Style Decoded

Photo Credit: AMC/DermStore