Editors handpick every product that we feature. We may earn commission from the links on this page.
The 6 Nail Color Trends We're Obsessed With Right Now
And not a millennial pink in sight.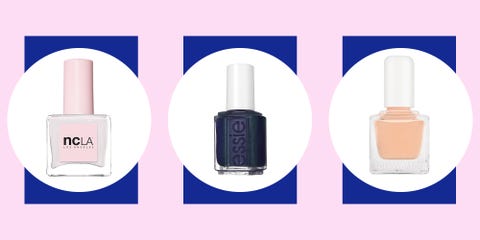 Courtesy of Brands/Design by American Artist
If you've ever gotten a really good manicure—like one that leaves your fingers and nails looking like they were sculpted by Michelangelo himself—then you know how awesome a ridiculously pretty nail polish can leave you feeling.
So to give you an entire season's worth of good vibes, we've plucked the six nail polish color trends that we've begun seeing over and over again on our social feeds, on our baristas, and on Janice in accounting, so you can finish out the year in Instagrammable style.
This content is created and maintained by a third party, and imported onto this page to help users provide their email addresses. You may be able to find more information about this and similar content at piano.io