Blake Lively's 20 Best Beauty Looks of All Time
Because 2005 Blake Lively was everything.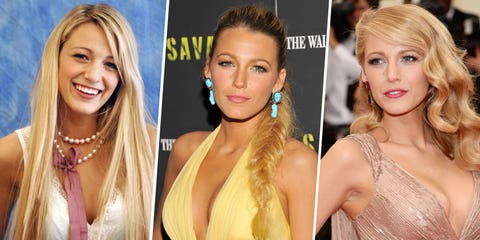 Design by: Ashka Shen
Getty Images
Without waxing too much poetic, here, Blake Lively completes us. Okay, fine, her beauty looks complete us, because she's one celebrity who actually takes some risks on the red carpet, switching between Old Hollywood waves with smokey eyes, and messy, boho braids with brick-red lips. And lest you forget any of her key moments in history, we rounded up her best beauty looks from the past 12 years.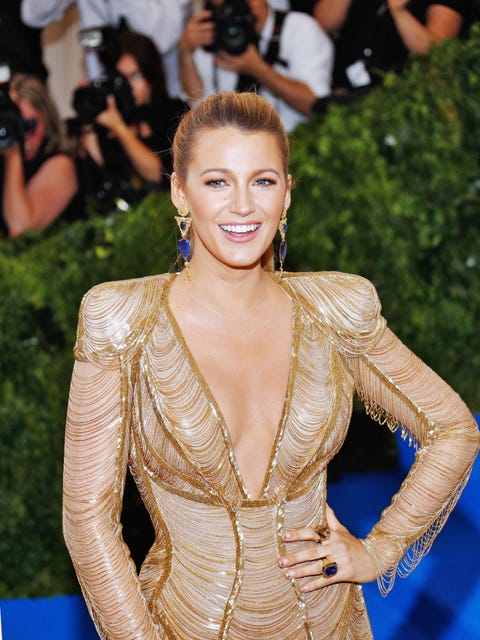 May 2017
That time when Blake Lively became a legit golden goddess with gold-tipped fingernails, shimmery gold eyeshadow, and a golden-bronze contour. Not pictured: Her two long, statuesque ponytails, also gold.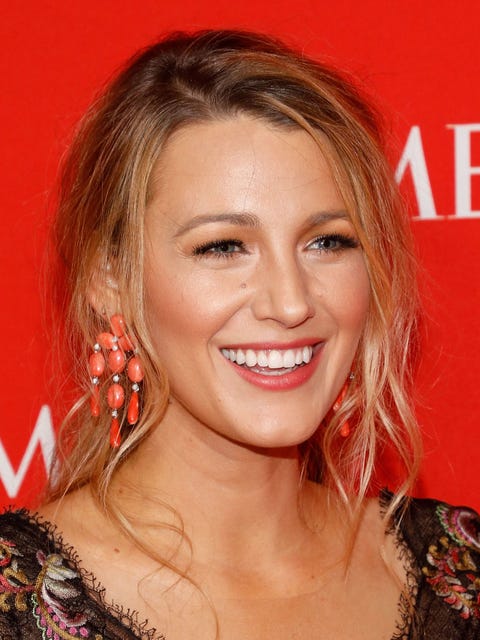 April 2017
What do you get when you mix peach blush, raspberry lips, and soft, face-framing layers? This very Blake Lively look.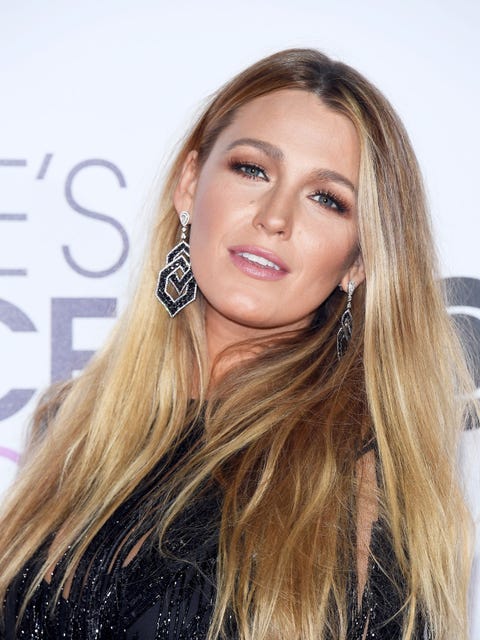 January 2017
In which Lively let her roots grow out for a year, lightly straightened her hair one night, and then created an actual trend out of nowhere.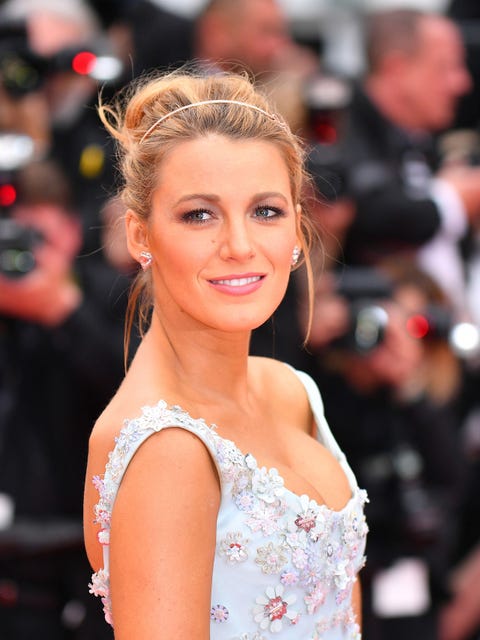 May 2016
A headband by any other name is still a headband, but pair it with a messy, textured bun, some charcoal eyeshadow, and a Blake Lively, and you've got an edgy, yet sweet, look.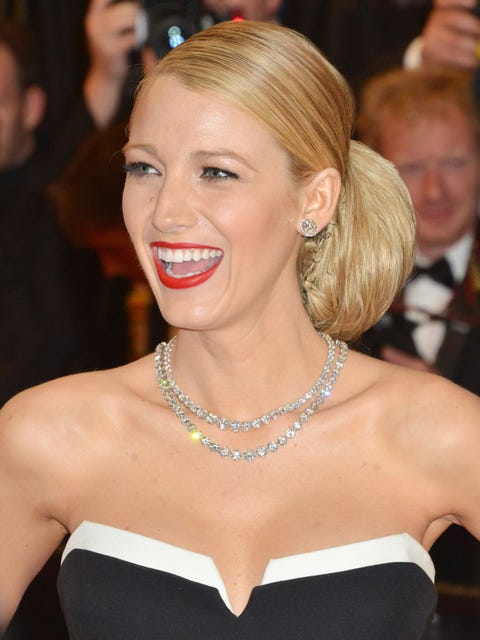 May 2014
Channeling a mix of Julia Roberts and Audrey Hepburn, Lively's red lips and truly ginormous chignon managed to feel both retro and modern.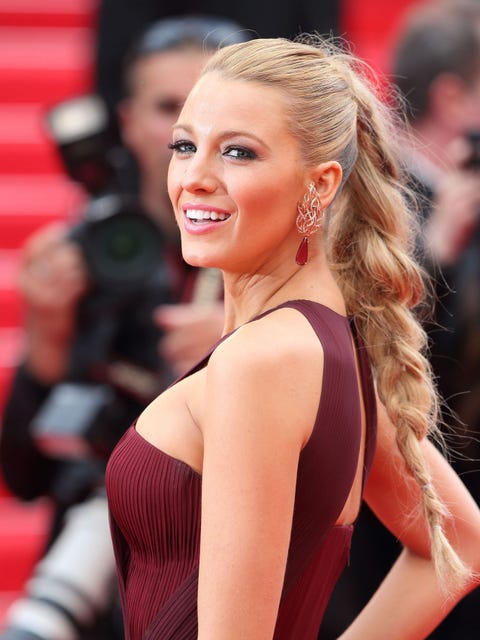 May 2014
For those who say Barbie-pink lipstick, maroon smokey eyes, and a fuzzy, three-strand braid can't work together, we present to you this image.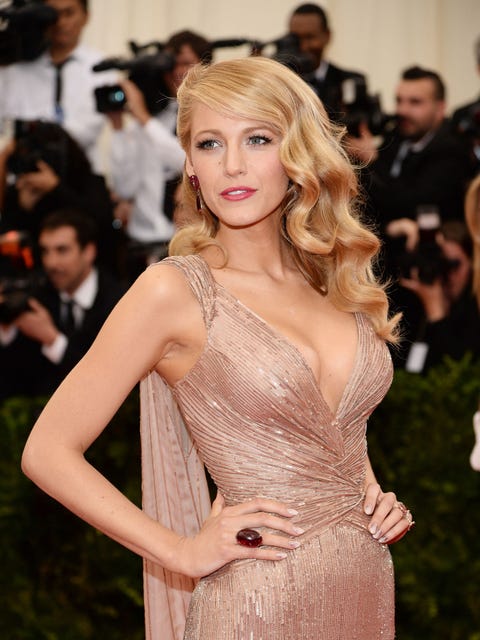 May 2014
When Blake Lively completely slayed the entire red carpet with ultra-glossy, side-swept waves, thick lashes, and an I-am-woman stance.
June 2012
The time Lively became the epitome of bronze and paired her copper eyeshadow with a fuzzy, fluffy, fishtail braid.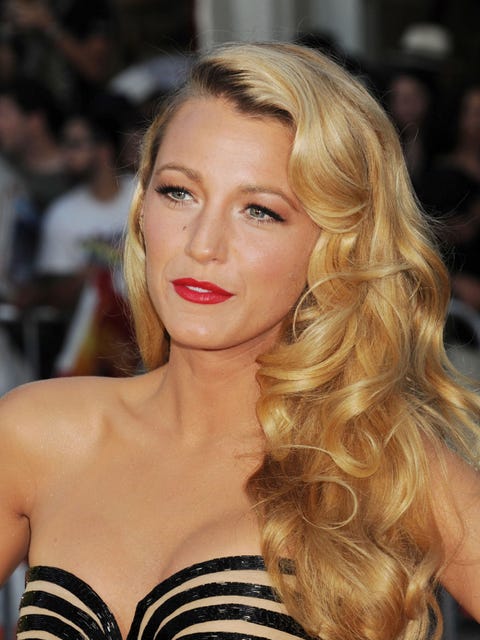 June 2012
Lively in her natural habitat: Old Hollywood curls with cherry-red lipstick.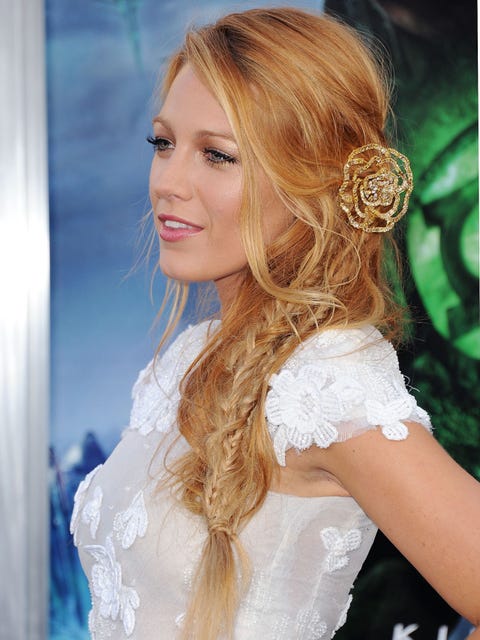 June 2011
Is it a half-up ponytail? Is it a fishtail braid? Is it two braids? Three? The answer is all of the above, and it was the ultimate boho hairstyle of 2011.
April 2011
Little Mermaid hair. Need we say more?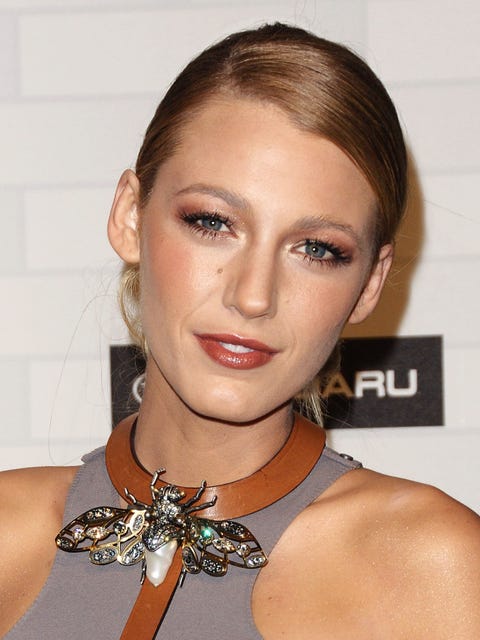 October 2010
That time Lively wore brick-red lipstick, smokey terra-cotta eyeshadow, and rusty blush, and it all magically worked.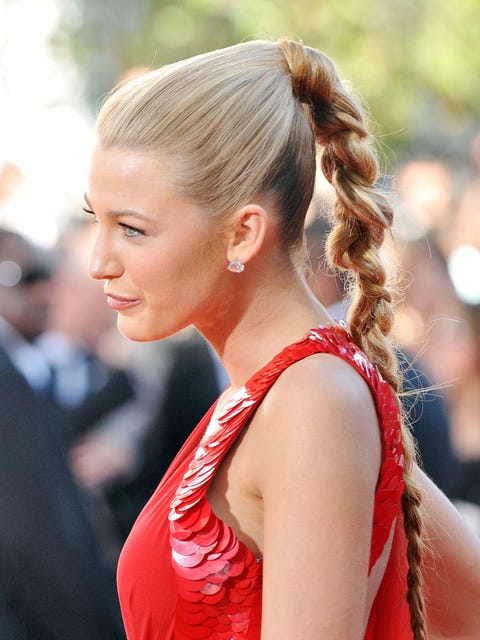 September 2009
We pledge our allegiance to this thick, rope-y braid, which is also partially defying gravity.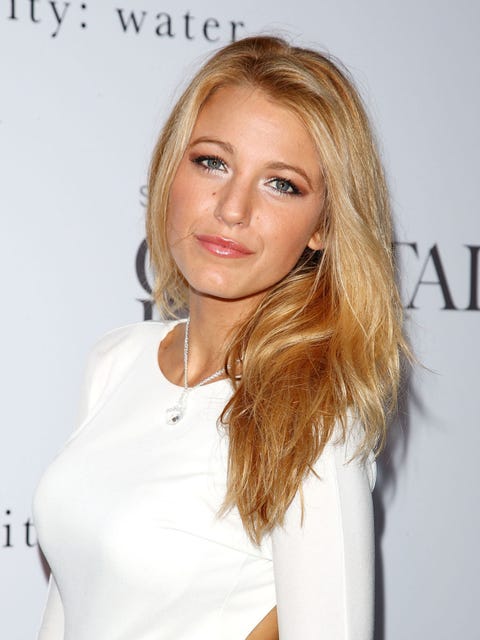 June 2009
This triple-layered smokey eye with semi-matte skin was everything.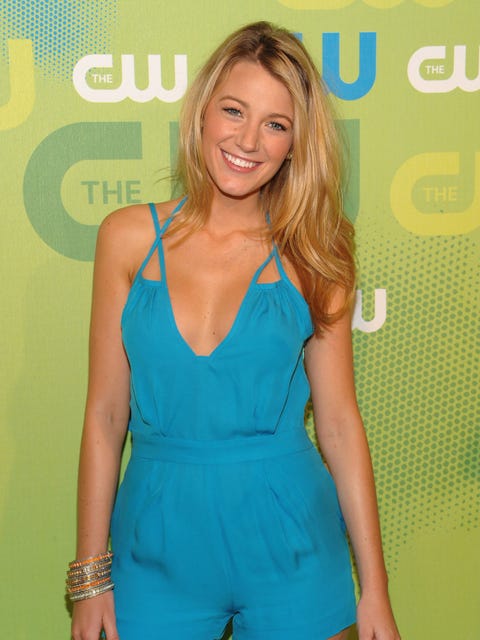 May 2009
In which Lively embodies the surfer-girl image with bronzed skin, peach cheeks, and a soft blowout.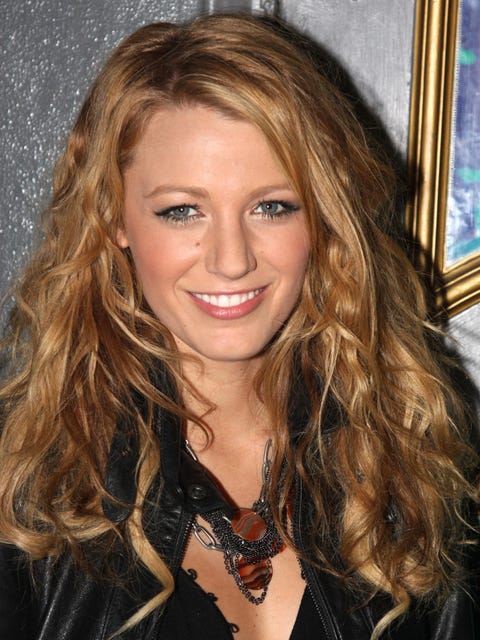 September 2008
The first—and pretty much the last—time Lively experimented with hardcore texture and voluminous curls.
May 2008
Ah, super-shiny lip gloss and swooping middle parts—how we miss thee.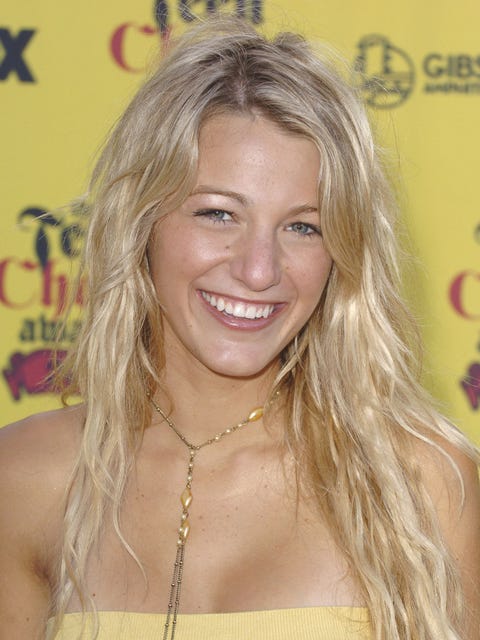 August 2005
With messy, beachy waves and no-makeup makeup, Blake Lively was basically all of us in 2005.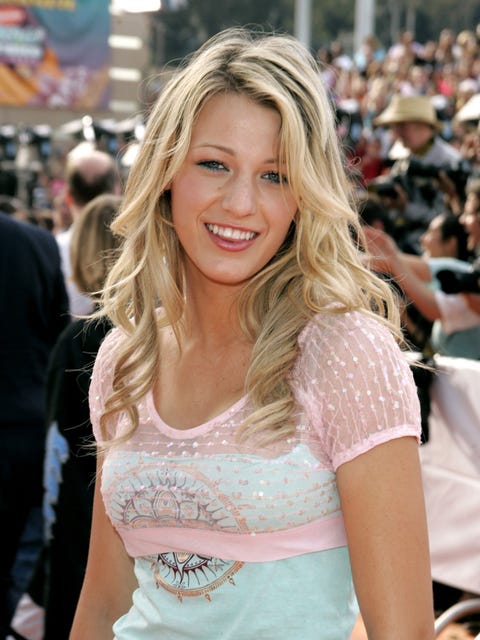 April 2005
We would now like to direct your attention to the smokey aqua eyeliner that perfectly matches Lively's shirt.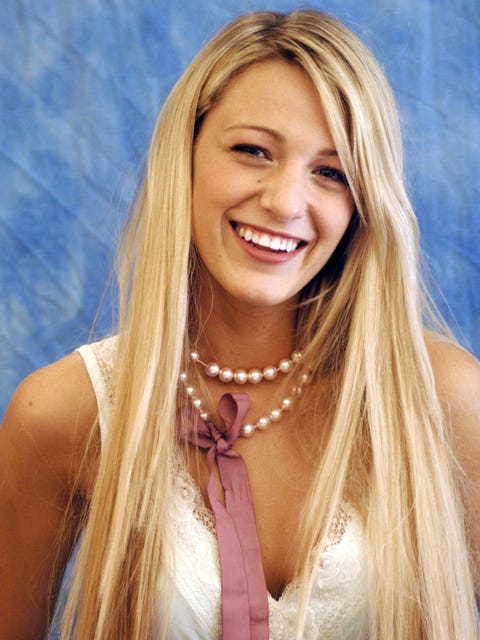 May 2005
Hip-length, stick-straight hair and skinny eyebrows? Yes, please. Baby Lively was on point. Or, at least, on trend for 2005.
This content is created and maintained by a third party, and imported onto this page to help users provide their email addresses. You may be able to find more information about this and similar content at piano.io