Editors handpick every product that we feature. We may earn commission from the links on this page.
These 5 Under-$10 Setting Powders Will Give Your Skin a Legit Airbrushed Finish
Real women, real reviews, real undying love.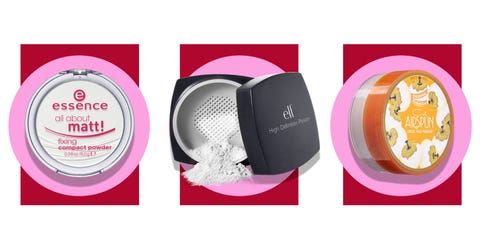 Setting powders are one of those things that you've probably tried (and hated) in high school, or never fully figured out. But when used correctly—i.e. very sparingly, with a giant fluffy brush, and as a final step of your entire makeup routine—they can give you an insanely perfect-looking, airbrushed finish that keeps making from budging truly all day.
And surprisingly, you don't need to shell out a zillion bucks to find a legit formula, because some of the highest-rated powders can be found in a drugstore near you. And to prove it, we turn to real-person reviews for the five best translucent powders. Check them out, below, and get blending.
1
For the Dry and Flaky-Prone…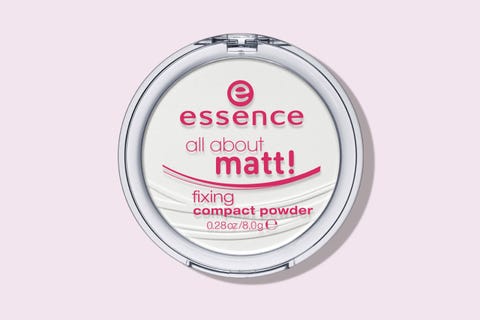 "I am surprised [by] how much I like this powder. I shy away from most powders because they emphasize my fine lines and little wrinkles. … This actually seems to set my foundation and concealer without giving me that tired, dull, wrinkled look that most powders do. … This is a beautiful powder on my skin." —C. Wallace
Essence All About Matt! Fixing Compact Powder, $8
BUY IT: amazon.com.
2
For Oilier Complexions…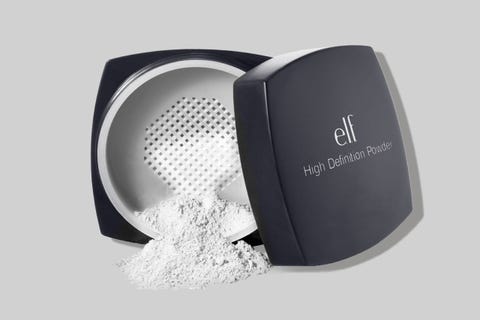 "I have struggled with oily skin my whole life and have used tons of products (primers, pressed powder, 'professional' liquid foundations, etc.), but nothing provided LASTING coverage. I read about this HD powder on a beauty blog and it is amazing … it keeps me looking fresh and grease-free all day. … Just dab a little on your T-zone areas, and you're set! Seriously, I love this stuff!" —Kristina J.
E.l.f. High Definition Powder in Sheer, $6
BUY IT: amazon.com.
3
For Skin That Needs a Bit More Coverage…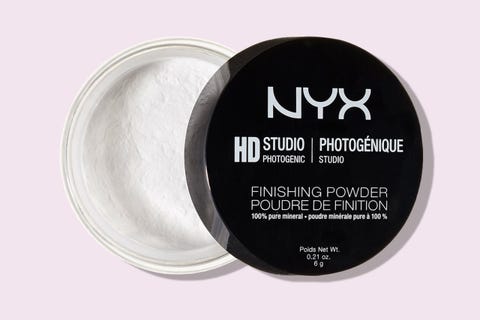 "I personally love this powder; it softens the rest of my makeup, giving me a smooth and finished look. Although I use very little (since a little goes a long way), I love how it absorbs most of the oil from my face for a long period of time.
Despite its greatness, I wouldn't say that I use this on a daily basis, but rather for when I go out and know that I will be taking a lot of pictures! … I like to use a kabuki brush with black bristles. … If you can see the powder on your brush, then you have too much." —Nicol
NYX Cosmetics Studio Finishing Powder Translucent Finish, $10
BUY IT: amazon.com.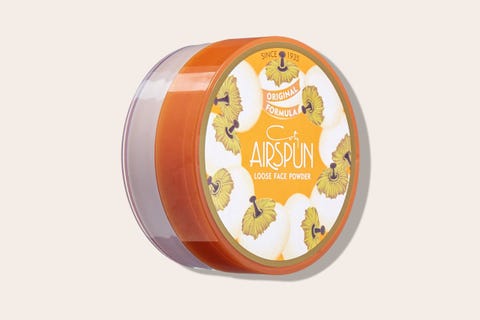 "I actually found out about this product from YouTube, and I thought for the price, why not try it out. When I tell you as a dark skin girl I love this product...I love this powder. It smells great and very clean. It is very light and soft. I use it to bake highlighted areas of my face ONLY—I don't apply to the entire face…it's now my new fave at a great price point." —Shamekia T.
Coty AirSpun Loose Face Powder in Translucent, $7
BUY IT: amazon.com.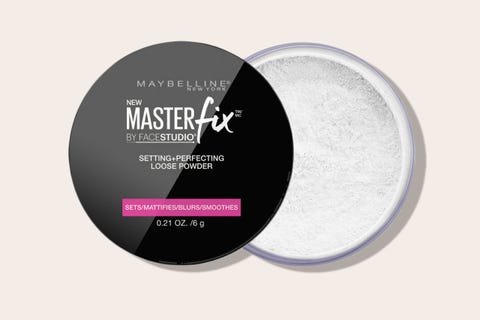 "This stuff is FABULOUS. I have very acne-prone skin (and fairly large pores on my nose and cheeks) and I coat this stuff on and have not had a single breakout … It is smooth, doesn't smell weird like some powders, and is a great finish for my liquid BB cream. It hides pores really well and doesn't feel heavy." —Nikki L.
Maybelline MasterFix Setting + Perfecting Loose Powder, $7
BUY IT: amazon.com.
This content is created and maintained by a third party, and imported onto this page to help users provide their email addresses. You may be able to find more information about this and similar content at piano.io