Geek Chic: CoverGirl Is Coming Out with a 'Star Wars' Makeup Collection
May the force be with you (and your mascara wand).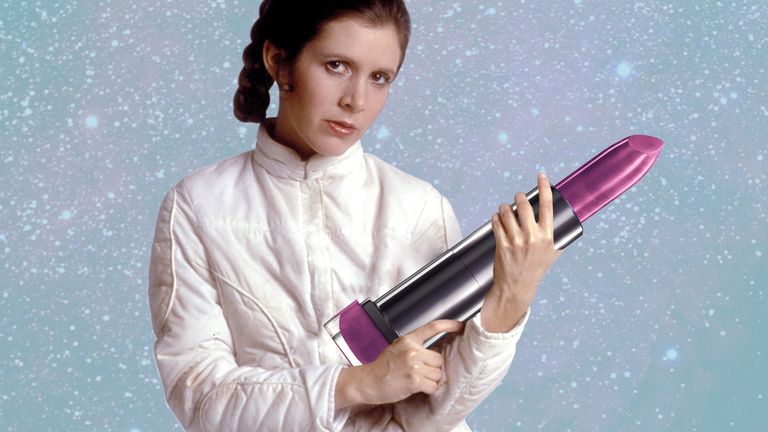 (Image credit: Design by Katja Cho)
Diehards are hailing Star Wars Episode VII: The Force Awakens (due out December 18) as one of the most anticipated films in Hollywood history, and thanks to CoverGirl, the famed franchise will be supplying our makeup bags as well as the cultural conversation.
Riffing off the series' perpetual light and dark theme, CoverGirl Global Creative Design Director Pat McGrath, who recently gave Kim Kardashian next-dimension-level brows, is the genius behind this out-of-this world collection including 10 mascaras emblazoned with quotes from the film (May the force be with you/Luminous beings are we), six new bold lipstick shades, and three glossy nail polishes.
Eds' Note: We dare you to try the droid-inspired gold or stormtropper-worthy dark purple lip shades!
The CoverGirl Star Wars Makeup Collection will be shoppable online beginning September 4th and in store starting mid-September. As for getting these memorabilia-worthy offerings while supplies last, may the force be with you.
Watch the trailer for Star Wars Episode VII: The Force Awakens, below: