Hair Metal Is Instagram's Latest Beauty Obsession
Don't worry, it's not the '80s kind.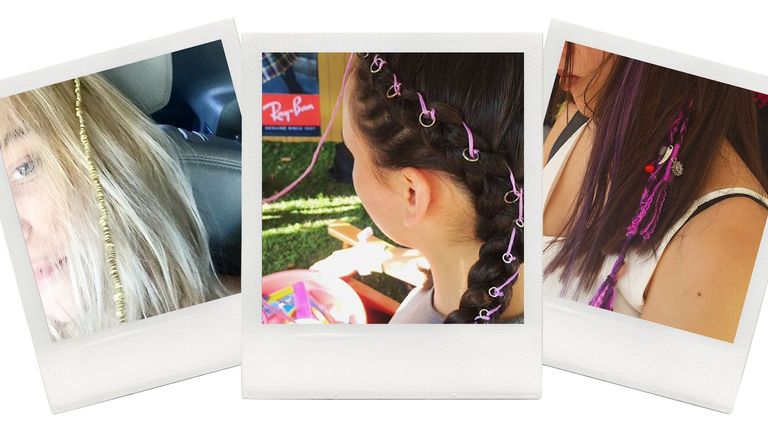 (Image credit: Design by Katja Cho)
After introducing us to the wonders of hair tapestries, Bleach London is at it again. The experimental U.K. salon, which has single-handedly reinvented the art of hair accessorizing, has introduced its latest technique: hair metal.
While at first read you might associate the look with hair metal bands—Kiss, Twisted Sister, Mötley Crüe, Poison, etc.—with their dirty, fluffed-out manes, rest assured it's a much more pared-down look, kind of like Coachella-meets-Renaissance-festival chic.
The hair metal look is styled after the ever-nostalgic hair wraps of the '90s, but using metal instead of string for a neo-boho look. What's more is you can accessorize the strands with delicate charms or by weaving jewelry, like gold or silver hoops, into braids.
We got our first taste of Bleach London's metal hair braiding at FYF Festival in L.A. and have since been stalking the #hairmetal hashtag. See our favorite inspo snaps below: