7 Non-Sweet Ways to Wear Pastel Makeup
Soft colors *can* make bold statements.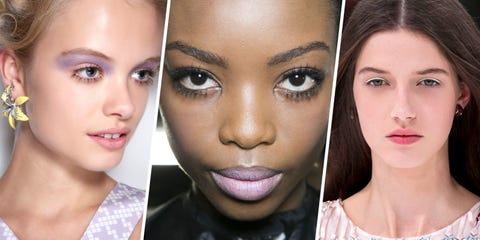 We're not just talking eyeshadow and blush here; we're challenging convention. *fist bump* See, oftentimes "pretty" beauty is just another way of saying "inoffensive" or "generic," and although the seven looks ahead are definitely still attractive, they're a little less straightforward than your average all-over pink application. Just remember: Not everyone will get them—and that's kind of the point.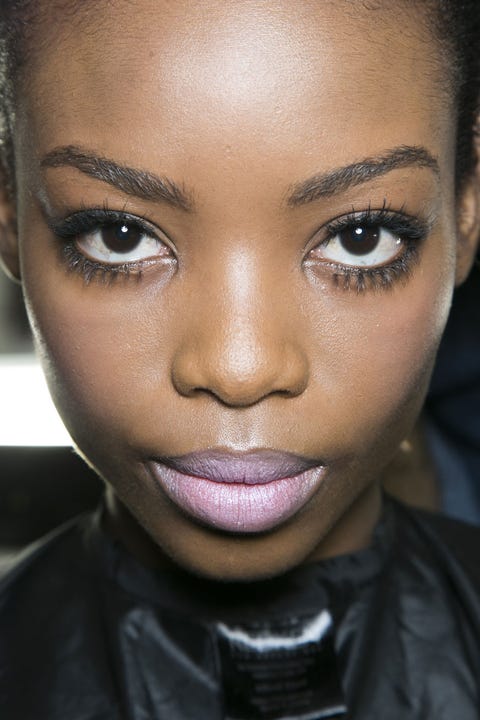 The '60s reference is strong in this one (Carolina Herrera), but without the customary cat eye, the pale pink lip becomes even more strong and graphic.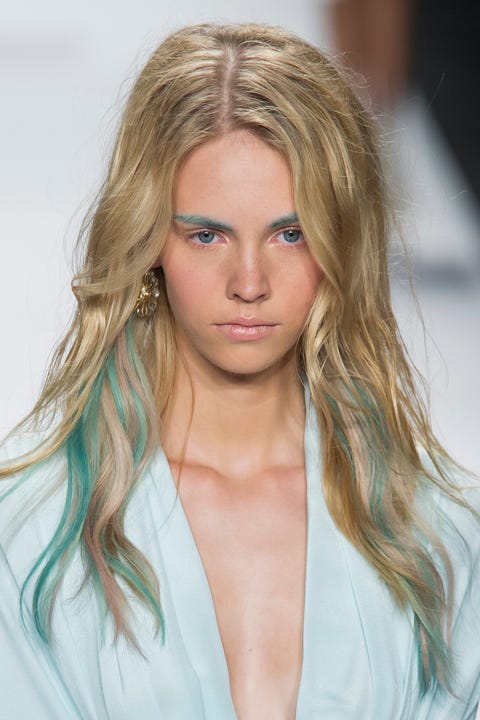 Badgley Mischka's rainbow brows are amazing. Period. On a night you feel particularly daring/are going somewhere dimly lit, pat on a creamy eyeshadow first, then top with an eyeshadow in a coordinating color.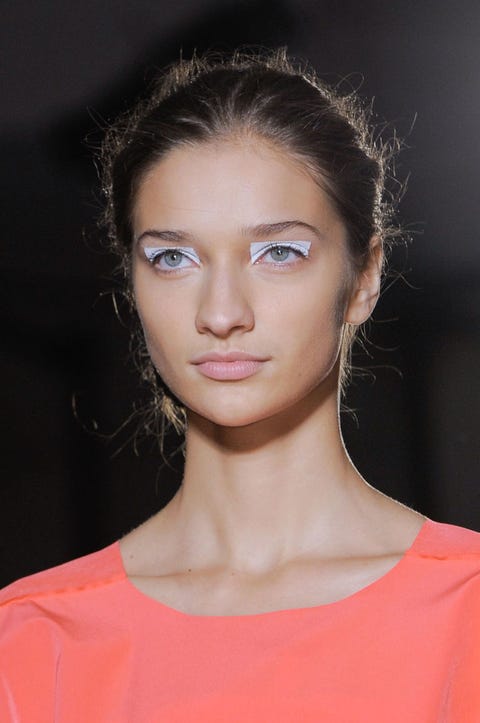 Bet you've never seen this squared-off shape before. (Leave it to MM6 Maison Martin Margiela to come up with stamped-on-looking eye makeup.)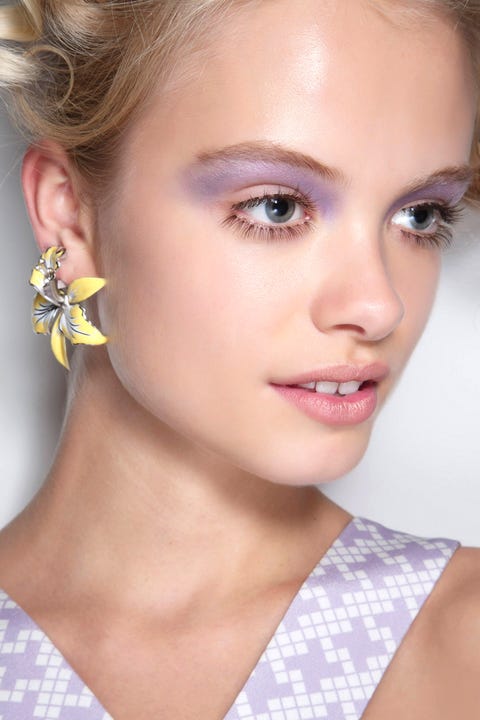 Fine. This almost veers into "sweet" territory, save for one crucial detail: The wash of shadow goes all the way up to the brow bone and starts above the crease. Don't tell me it doesn't take real gumption to wear a lilac eye halo.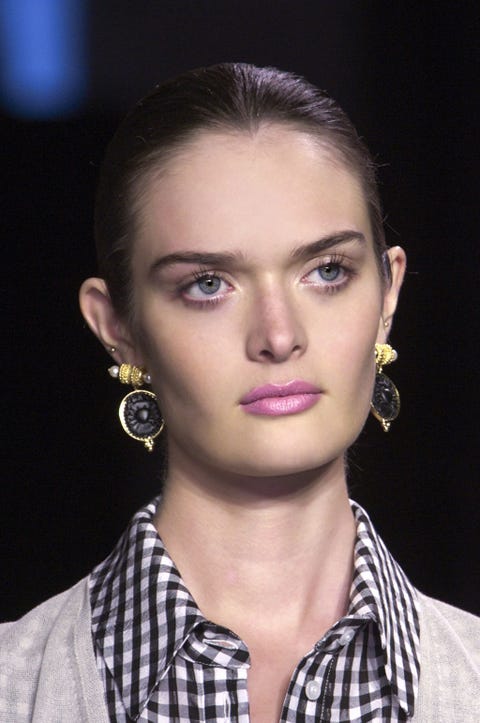 The icy, paled-out lipstick at Altuzarra—applied slightly out of bounds—reads as chic and grown-up and not bubblegum-y at all.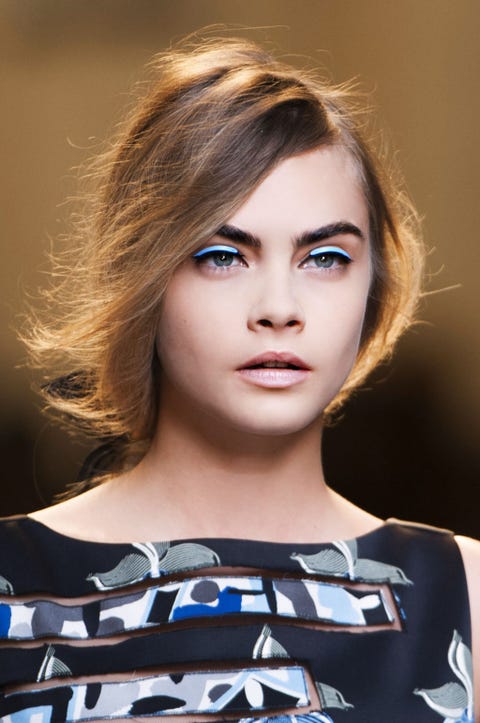 DIY project: Take inspiration from Fendi and (lash) glue a strip of blue leather to your lid. 3-D liner!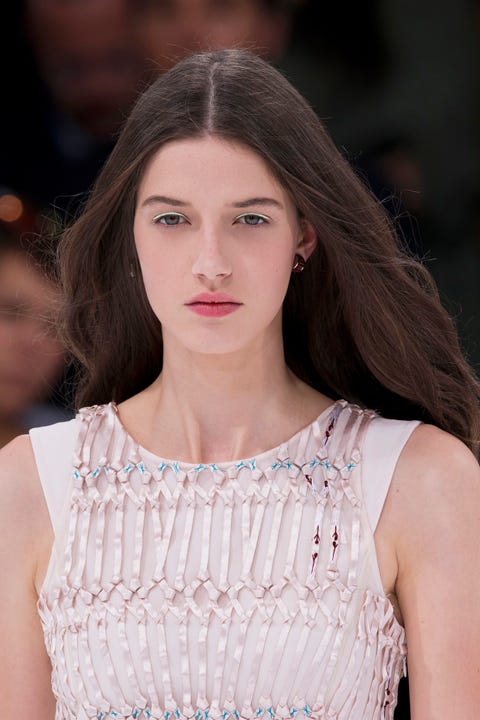 Okay, obviously the lesson here isn't "use eyeliner." Instead, it's about 1) color choice (pistachio green, guys!) and 2) keeping the rest of the face matte and ultra sophisticated. That's Dior and Peter Philips for ya.
This content is created and maintained by a third party, and imported onto this page to help users provide their email addresses. You may be able to find more information about this and similar content at piano.io