The 18 Products Celebrity Makeup Artists Can't Do Their Jobs Without
From the drugstore steal to the this-is-SO-worth-the-splurge.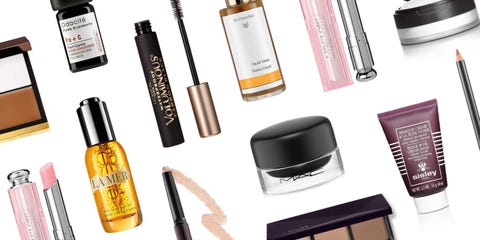 Makeup artists have hundreds, if not thousands of products in their repertoire. Asking them to narrow down their kit to just three? That's MUA torture. But in the interest of finding out what will give us rookies the most mileage/are worth the investment, it had to be done. Here, the artists who paint some of the most famous face in the world play editor.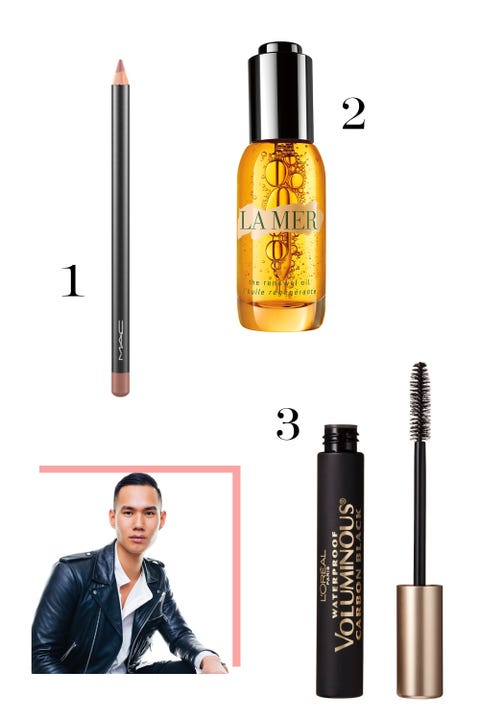 Who He's Worked With: Gigi Hadid, Bella Hadid, Chrissy Teigen, Shay Mitchell, Jessica Alba
1. "Everyone needs lip liner. It really makes the lips stand out! This shade is very universal for everyone. It has a pinkish brown undertone so on a lighter-skinned client I use it to shadow the lips to look bigger and for darker skin tones, I find it has the perfect nude lip color, so I use the lip liner throughout the whole lip."
M.A.C. Lip Pencil in Stripdown, $16.50; nordstrom.com.
2. "I die for this mascara! I find that a lot of times my clients lashes don't stay curled throughout the day, so I often use waterproof mascara to really make the lashes stay in place! The wand on this mascara is great because it really lengthens the lashes and makes them look so full and voluminous, just as its name suggests."
L'Oreal Paris Voluminous Original Waterproof Mascara in Carbon Black, $5.60; amazon.com.
3. "This product has become a must-have in my kit because of the way it moisturizes my clients skin, allowing the the foundation to glide so smoothly over the skin. It's also great if I want to break down my foundation for a more natural look that leaves skin looking dewy and healthy."

La Mer The Renewal Oil, $240; bloomingdales.com.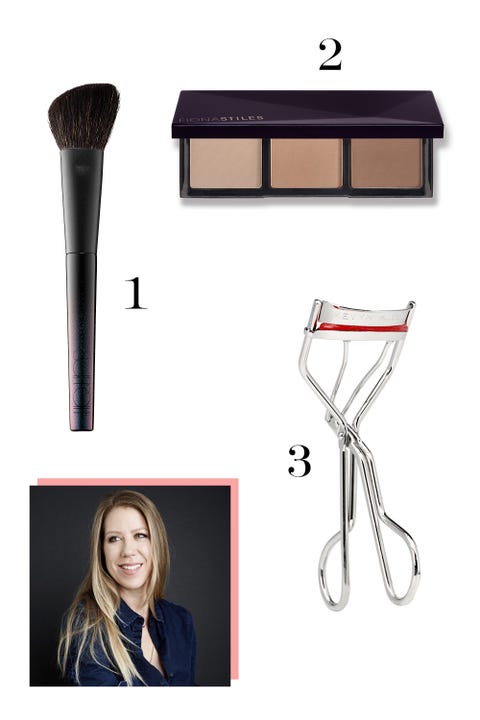 Who She's Worked With: Gwyneth Paltrow, Natalie Portman, Elizabeth Banks, Jennifer Garner
1. "Surratt brushes are so incredible, especially the sculpting brush. They're perfectly weighted, expertly shaped and just the right mix of soft and firm. They're always the first brush I reach for."
Surratt Beauty Artisque Sculpting Brush, $90; sephora.com.
2. "I use this pretty much every time I work. The payoff is so sheer that it's totally believable and natural looking. It's a game changer for sculpting."
Fiona Stiles Sheer Sculpting Palette, $28; ulta.com.
3. "I almost always curl a clients lashes and this one is the one. I always come back to. It makes a person look more awake than a venti latte."
Kevyn Aucoin Eyelash Curler, $21; nordstrom.com.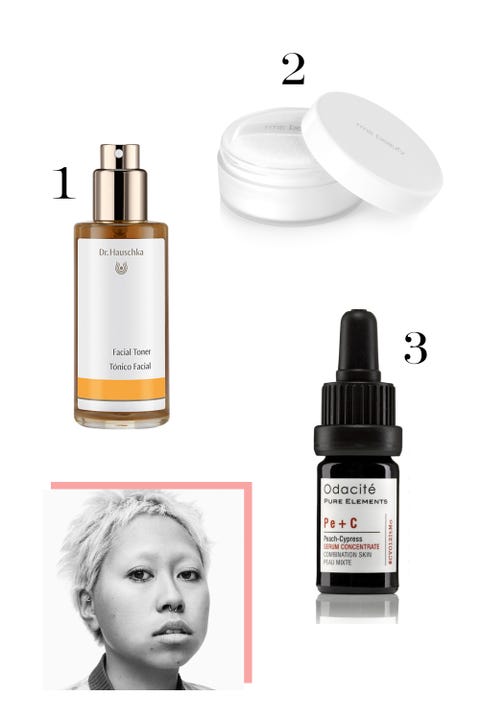 Who She's Worked With: Blake Lively (Vogue's August 2015 Cover), Anna Ewers, Binx Walton, Daria Werbowy, Tinashe
1. "I put toner on until I can feel in my hands that the model's skin is getting softer. Most of the girls love the botanical scents the toner has. I like them to feel relaxed in the morning."
Dr. Hauschka Facial Toner, $26.89; amazon.com.
2. "It's a must have on set. I'm not a big fan of powdery makeup, but this powder doesn't make the face look like it has too much makeup on, even under a harsh lighting situation."
RMS Beauty Un Powder, $34; net-a-porter.com.
3. "I may put a few drop of serum in the toner depending on the skin situation the girl comes with. This helps them get better skin in general, not only the day of the shoot."
Odacite Peach Cypress Serum Concentrate, $32; birchbox.com.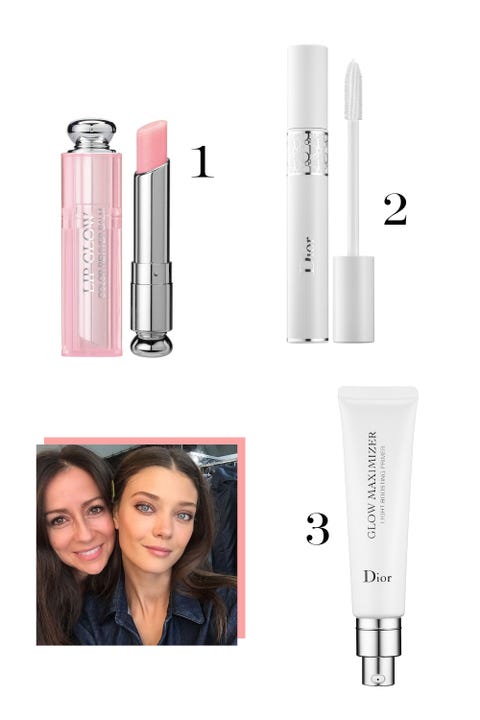 Who She's Worked With: Julianne Moore, Sandra Bullock, Vanessa Paradis, Felicity Jones
1. "It enhances the lips and brings out the natural lip color. It's perfect for someone who doesn't want to wear lipstick. It gives a natural flush, but it's also amazing to wear under any lipsticks as it protects and moisturizes them."
Dior Addict Lip Glow, $33; sephora.com.
2. "It really makes a difference, the lashes look much fuller. I have a hard time using just mascara now that I have tried it."
Dior Diorshow Maximizer 3D Triple Volume Plumping Lash Primer, $29.50; sephora.com.
3. "It gives the right amount of shine, without being too glittery or too oily, and is perfect for a nice, dewy skin look. It's also very user friendly, just dab a little with your ring finger wherever you need a little brightness."
Dior'Glow Maximizer' Light Boosting Primer, $42; nordstrom.com.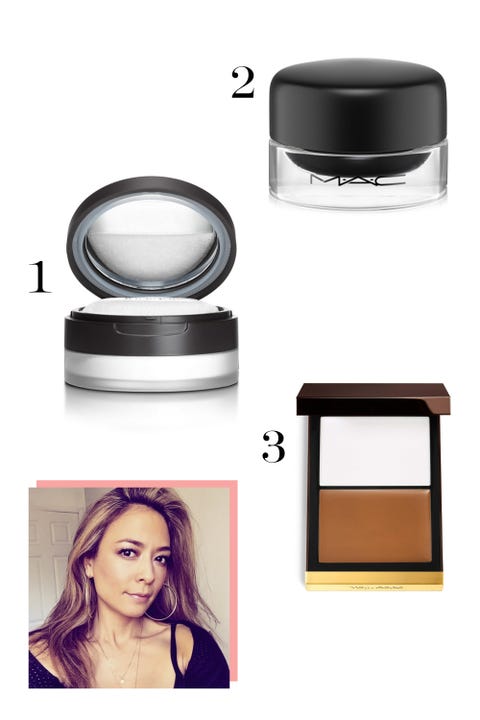 Who She's Worked With: FKA Twigs, Kate Mara, Mary Kate and Ashley Olsen, Eva Green
1. "It's the most finely milled powder so never looks powdery on the skin, just totally natural and can be used on every skin tone. It's repairing too, due to the properties of rose. Totally holistic and biodynamic, which I am a massive fan of."
Jurlique Rose Silk Finishing Powder, $36; beauty.com.
2. "This is amazing for a smudge-proof eyeliner, precision, defining the brows, or to do a quick smoky eye. An all-in-one product! I have it in all colors, it's the most used makeup product in my kit."
M·A·C Fluidline, $16.50; nordstrom.com.
3. "A natural dewy finish on the skin to shade and highlight, but in a natural way, so the skin looks alive and 'real'. I love it."
Tom Ford Shade & Illuminate Highlighter and Shader Duet, $80; nordstrom.com.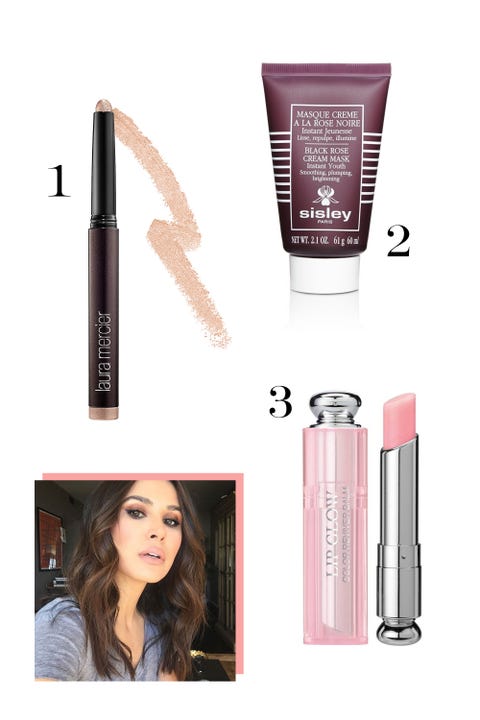 Who She's Worked With: Margot Robbie, Frieda Pinto, Jaime King, Olivia Culpo
1. "They're pretty much a must and I can't be without them. It's perfect for creating a soft, smoky eye or even a more defined cat eye. It's so universal in terms of what it can do, but the best part about it is it doesn't move!"
Laura Mercier Caviar Stick Eye Colour, $29; sephora.com.
2. "It's really one of those products that gives you instant gratification and is also great for long term. I use this about 3x a week because it keeps my skin, soft, radiant and helps with lines. It's really one of my favorite masks!"

Sisley Black Rose Cream Mask, $104.95; amazon.com.
3. "This is always in my makeup bag. I almost feel naked if I'm not wearing it. It works with then body's PH Levels so every time I wear it the shade ranges. It's like having a custom lip balm each time."

Dior Addict Lip Glow, $33; sephora.com.
This content is created and maintained by a third party, and imported onto this page to help users provide their email addresses. You may be able to find more information about this and similar content at piano.io