Editors handpick every product that we feature. We may earn commission from the links on this page.
From 'Harry Potter' to 'Mean Girls', the Best Fandom-Inspired Makeup Collections Ever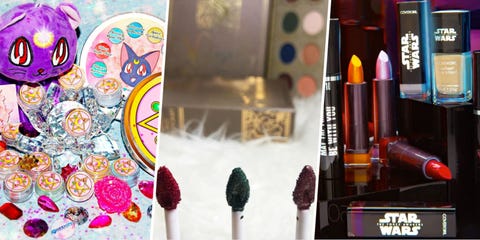 Fandoms are not for the faint of heart...and neither are the makeup collections inspired by them. From Harry Potter-inspired liquid lipsticks to MAC's Star Trek highlighters, they're unapologetically extra. And we like it that way. And because you're a stan for at least one, if not all, of these fandoms, check out the out-of-this-world beauty offerings created in their honor.
This content is created and maintained by a third party, and imported onto this page to help users provide their email addresses. You may be able to find more information about this and similar content at piano.io