The Smoothest, Most Budge-Proof Drugstore Eyeliners in the Game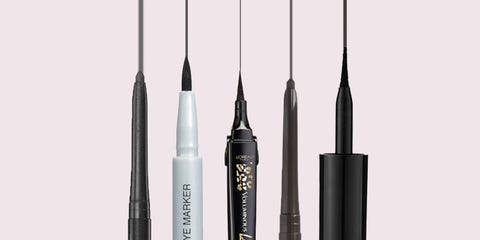 Too often, eyeliners are like failed relationships. It's all blissful smooth sailing—until it's not. In retrospect, you know things shouldn't have gone past the honeymoon stage, which in makeup terms is the first hour of wear.
While shelling out for a pricey liner seems like a logical way to avoid cracks, smudging, melting, and all the other symptoms of a subpar liner, unicorn formulas do exist...beyond the department store counter, too. In fact, you could walk into any drugstore and find a solid, long-lasting liner—we've done the legwork. From felt-tip pens to gel pots, here are the under-$10 we swear by.
This content is created and maintained by a third party, and imported onto this page to help users provide their email addresses. You may be able to find more information about this and similar content at piano.io