17 Makeup Artists to Follow on Instagram for Actual #BeautyPorn
Your feed will thank you.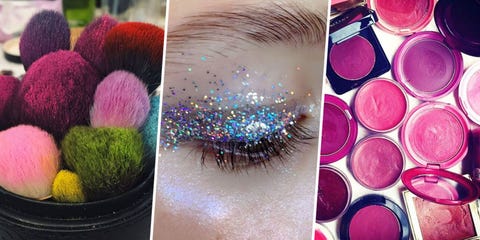 If your vanity is currently covered with a dozen torn-out magazine pages filled with eyeshadow ideas and contour how-tos, then hi, hello, welcome to the club. But thanks to the digital age, beauty inspo is no longer confined to a monthly section in your favorite magazine (*cough* Marie Claire *cough*)—it's now also on your phone, with makeup artists serving up daily ideas on their Instagrams through photos of beauty loot, videos of makeup tricks, and up-close shots of celebrities in their natural habitats. So to streamline all of your favorite things, we rounded up the 17 makeup artists you absolutely need to follow right now for maximum happiness. Trust us, your feed will thank you.
This content is created and maintained by a third party, and imported onto this page to help users provide their email addresses. You may be able to find more information about this and similar content at piano.io