Jennifer Aniston Says What All Women Are Thinking
We're more than mothers and wives.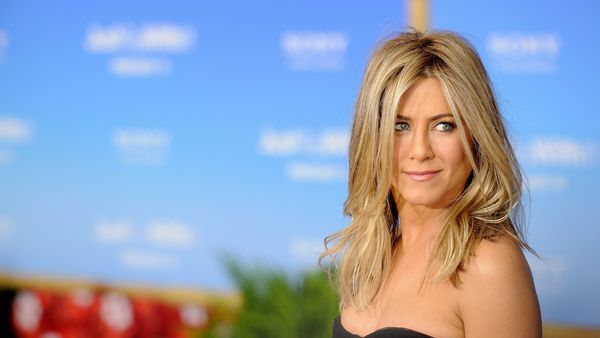 (Image credit: Archive)
The world loves to chat about Jennifer Aniston's personal life. Ever since her picture-perfect marriage to Brad Pitt came crumbling down back in 2004 (yes, it really was that long ago), besides the gossip that surrounds her, people genuinely love to worry about her. When will she find the right guy? Is she lonely? Will she ever become a mom? The first question has been answered in the form of Jen's current flame—and fiancée—Justin Thoreaux, but curiosity about the latter still regularly swirls tabloids. On an interview on the Today show, however, Aniston told Carson Daly that she's just fine with the choices she's made in life—and that too much pressure is placed on women to prioritize marriage and motherhood.
Contrary to what tabloid headlines might tell you, the Friends star is just fine with the fact that she has yet to have children. "I don't have this sort of checklist of things that have to be done, and if they're not checked, then I've failed some part of my feminism or my value as a woman because I haven't birthed a child," she said to Daly. "I've birthed a lot of things and feel like I've mothered many things, and I don't think it's fair to put that pressure on people."
The two also spoke about Aniston's chat with feminist icon Gloria Steinem back in February at the MAKERS Conference, where the two discussed how a "woman's worth" is oftentimes tied to their marital status or whether or not they've procreated. As for the constant attention Aniston's private life continues to receive, she's clueless. "If you have an answer to that, please let me know," She said to Daly when asked about the public fascination with all things Aniston. "I don't know! I don't know."
Watch the full interview below:
Visit NBCNews.com for breaking news, world news, and news about the economy
Related Links:


Diana is a producer at ELLE.com. She previously wrote for MarieClaire.com. Diana is a Syracuse grad and a Chicago native, and therefore a pro at dealing with cold weather. She's also an Anglophile, which means she love all things British—especially Downton Abbey, London, and Will and Kate (and Prince George!)