Why You'll See "Just a Little Sprinkling" of the Kardashians in 'The People v. O.J. Simpson'
Sorry, guys.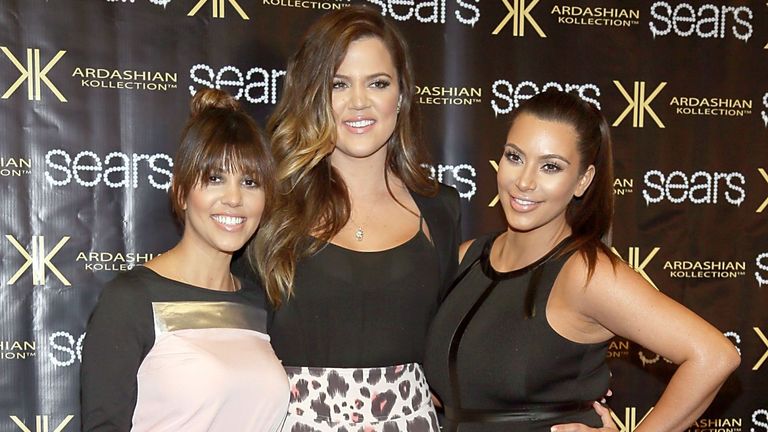 (Image credit: Getty Images)
The Kardashians' close proximity to O.J. Simpson's infamous murder trial of 1995 (their late father, Robert Kardashian, was part of Simpson's legal defense) has always been a point of interest for fans—especially now that their involvement will be featured on FX's The People v. O.J. Simpson: American Crime Story.
"We thought it would be valuable to have them there just for a little sprinkling," executive producer Scott Alexander told reporters (opens in new tab) at the Television Critics Association's winter press tour. "There were a lot of themes that we wanted to hit in the scripts: the beginning of the 24-hour news cycle, the beginning of reality TV. And they were sort of emblematic of the beginning of this era, where someone like Kato Kaelin or Faye Resnick could become famous, and no one was really sure why they were famous."
"And [Robert] Kardashian (David Schimmer) was such a wonderful character in terms of his conflict, in terms of his trying to be loyal to O.J. and trying to do the right thing," he continued. "Just a little sprinkling of the family."
Young versions of Kim, Khloé, Kourtney and their little brother, Rob, all play a part; but unlike their current presence in pop culture, the series won't be inundated with Kardashian cameos.
"In the 10 episodes, there are over 400 scenes that were written, and of those 400 scenes, only four or five of them involve the Kardashian children," co-executive producer Ryan Murphy explained. "So I think that gives you a grasp on how important we felt they were to the story."
American Crime Story premieres on FX on Tuesday, February 2, at 10 p.m. EST.
Follow Marie Claire on Instagram (opens in new tab) for the latest celeb news, pretty pics, funny stuff, and an insider POV.