Behind The Scenes With Cate Blanchett
At the Marie Claire cover shoot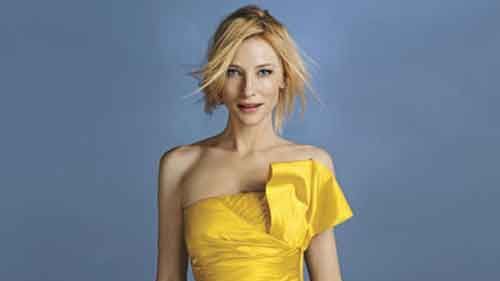 (Image credit: Richard Bailey)
THE SUBJECT: Cate Blanchett

THE LOCATION: Sydney, Australia

THE PEDIGREE: 29 movie performances under her belt (most recently The Good German and Notes on a Scandal), three upcoming releases, and one Oscar.

THE VIBE: Energetic. Our cover girl discussed everything from the playshe's directing to the fierce global-warming debate headlining every Aussiepaper. (An Inconvenient Truth recently debuted there, spurring a controversialindependent report on the state of things to come.)
THE TUNES: Bob Dylan-perhaps a product of her recent role as a young version of the singer/songwriter in the upcoming I'm Not There.

THE CLOTHES: Bright! Fashion Director Tracy Taylor collected a slew of sinfully stylish, eye-popping pieces to usher in springtime, from the quintessential transition piece, the Burberry Prorsum trench seen on our cover, to a Ralph Lauren gold leather jacket, one of Blanchett's faves.
THE PRODUCTS: Blanchett sipped peppermint tea while makeup artist Kellie Stratton created a dewy, freshfaced look with SK-II Air Touch Foundation.

THE ENTERTAINMENT: Sons Dashiell, 5, and Roman, 2, sat entranced by Justice League cartoons as their mum posed for the camera.

THE RESULT: A softer side of the formidable, regal Blanchett—one the world rarely gets to see.