How Kim Kardashian Turned Her Friend Into a Husband
How Kim Kardashian Turned Her Friend Into a Husband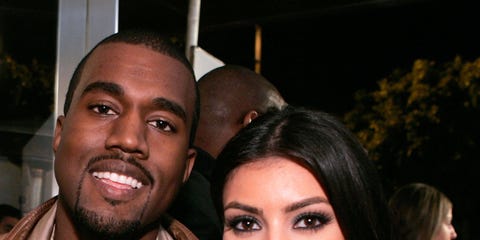 The guy you've been friends with for years knows you better than anyone else.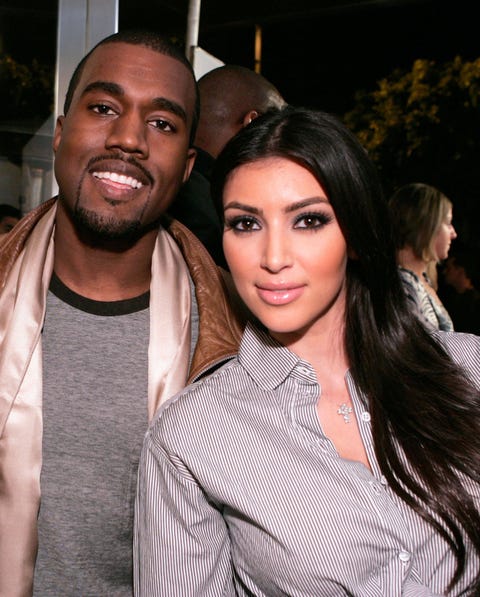 September 25, 2007
It's no secret that Kanye West has been a friend of the Kardashian clan for many years. We look back at how their romance grew from just friends to husband and wife. Before Kim and Kanye hooked up, had a baby, and planned a wedding, Kanye West and Kim Kardashian attended the grand opening of Intermix together...as friends.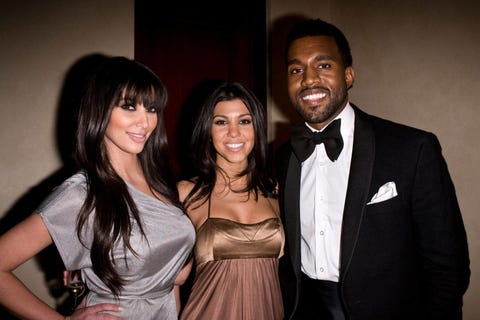 December 18, 2008
While she may not be feeling the chemistry yet (or perhaps she is), Kim Kardashian and her best guy friend, Kanye West, attend Flaunt Magazine's 10th Anniversary Party and Annual Holiday Toy Drive at the Wayne Kao Mansion with sister Kourtney Kardashian.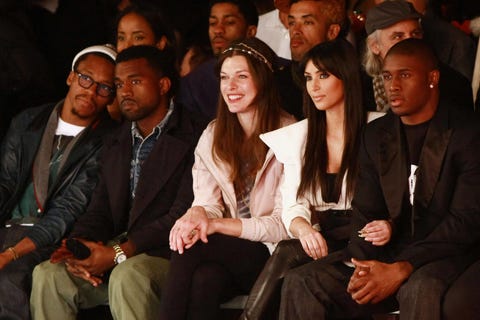 February 15, 2009
Despite her relationship with Reggie Bush, Kim Kardashian and Kanye West are seen attending the Y-3 Fall 2009 runway show together during New York Fashion Week. Even though Kim and Kanye are just one person apart, they both look miserable. Perhaps this is why none of her other relationships worked out—subconsciously Kim would rather be next to her future hubby.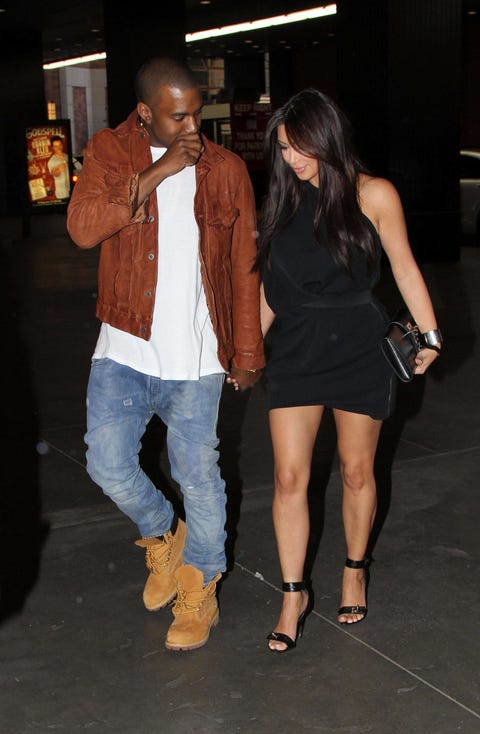 April 29, 2011
In what appears to be a date, Kim and Kanye are seen holding hands while leaving a Broadway show. But Kim has been dating Kris Humphries since December 2010. Perhaps Kim should have listened to her gut on this one and gone for the guy who had always been there for her.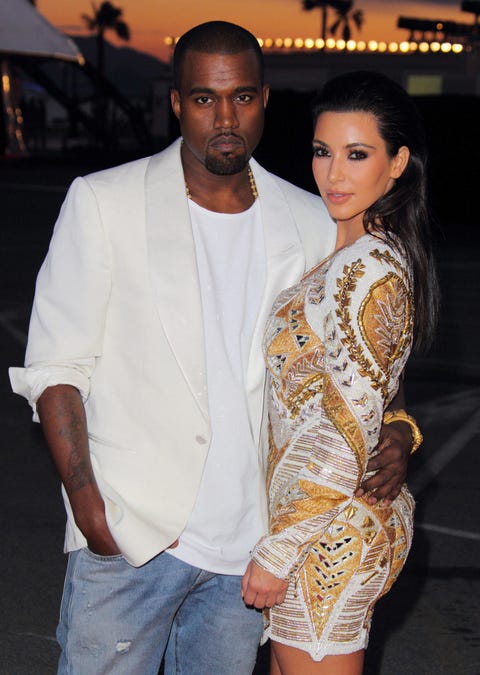 May 23, 2012
Finally! After years of friendship, Kim and Kayne make it official and step out as a couple during the Cruel Summer Premiere at the 65th Annual Cannes Film Festival. The guy she's been keeping on the sidelines, the one who has been there for her during every emotional up and down, is one she will ultimately end up with.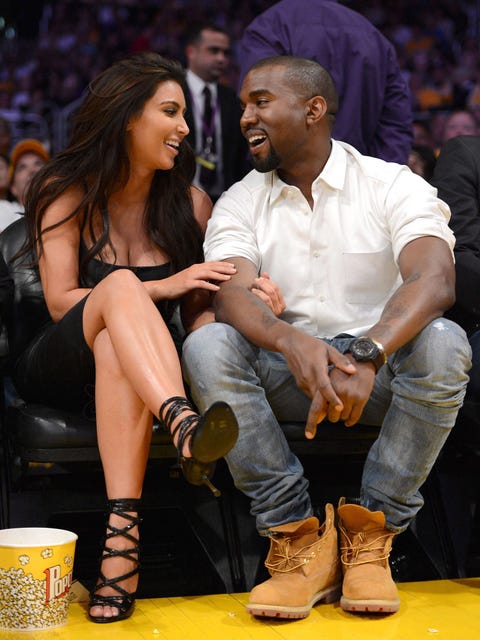 May 12, 2012
As one of their official first dates, Kim and Kanye are seen at a Denver Nuggets vs. Los Angeles Lakers game.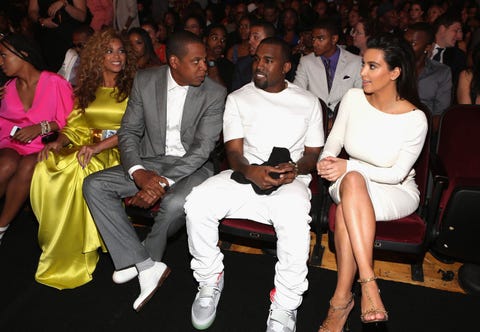 July 1, 2012
Kim and Kanye sit front row together at the 2012 BET Awards.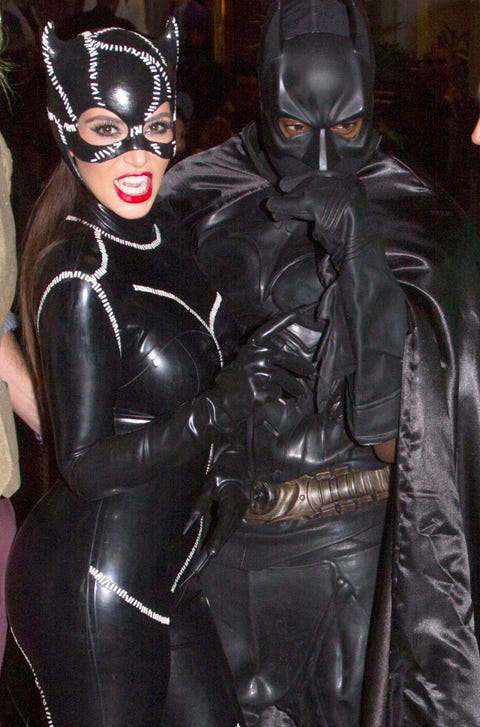 October 31, 2012
The dynamic duo party during a Halloween bash at LIV Nightclub.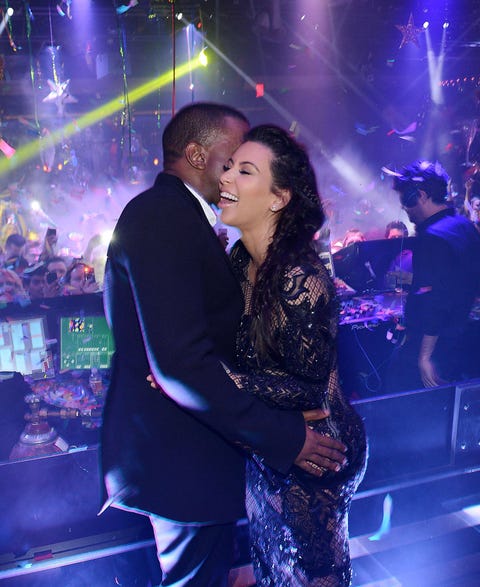 December 31, 2012
One night earlier, Kanye West announced during one of his concerts that girlfriend Kim Kardashian was pregnant. Here, the couple is seen celebrating while Kim hosted The New Year's Eve countdown at 1OAK.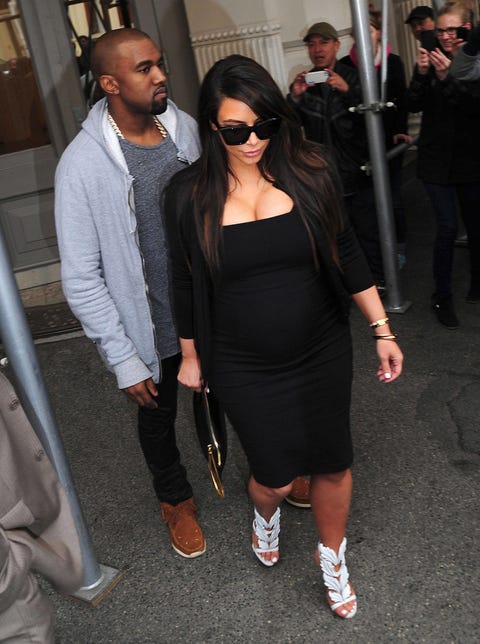 April 22, 2013
A pregnant Kim Kardashian and boyfriend Kanye West have a day date while out in New York City.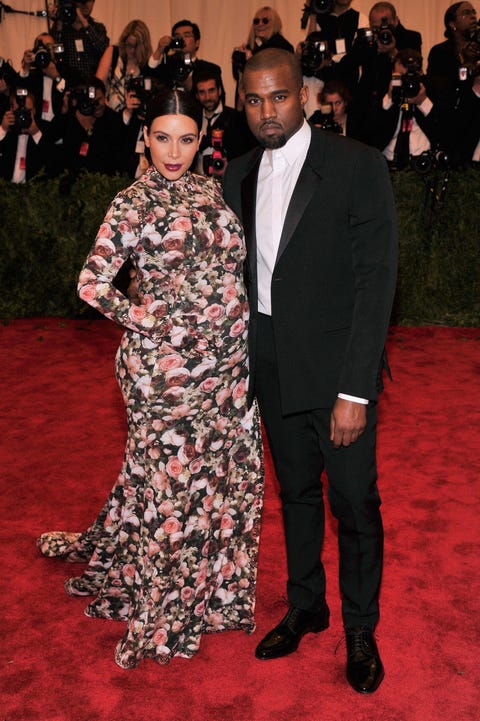 May 6, 2013
In what may go down as the most memorable outfit from the Met's 2013 Punk: Chaos to Couture Costume Institute Gala, a very pregnant Kim Kardashian and Kanye West are seen on the red carpet. In the days that followed, Kanye defended Kim as the media ridiculed her outfit. Kim gave birth to her first daughter, North, about five weeks later.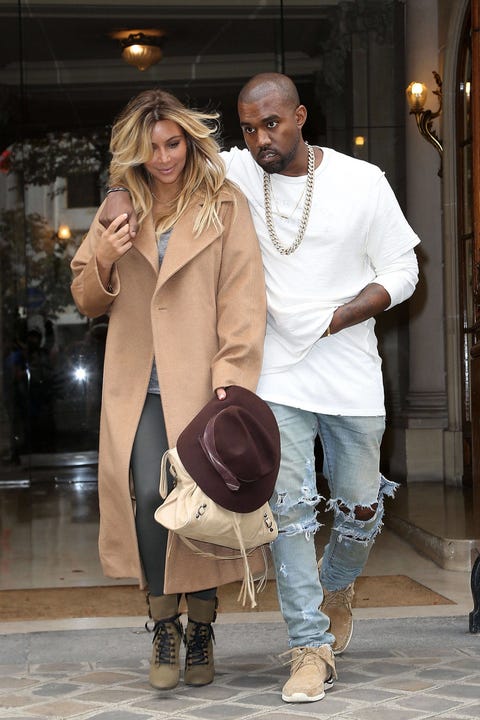 September 28, 2013
The new mom and dad take a romantic getaway to Paris. We love how the couple keeps their romance alive with short vacays and dates.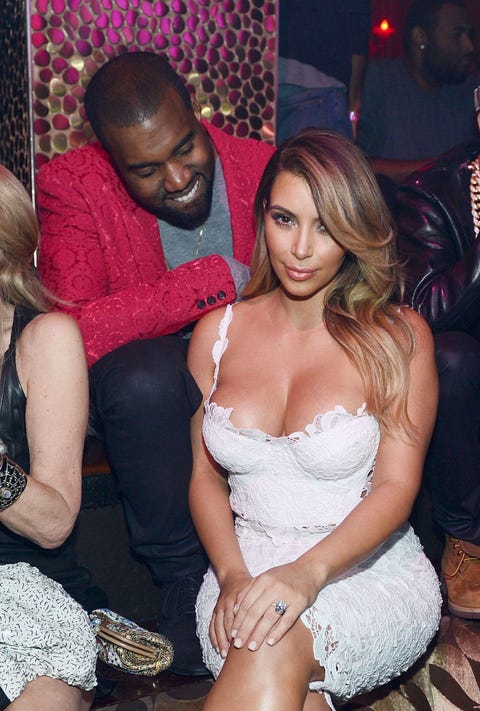 October 25, 2013
Kanye West and Kim Kardashian celebrate Kim's 33rd birthday at Tao Las Vegas. Is it us, or is Kanye totally checking out Kim's cleavage? Hey, it's great to see they are still totally hot for each other.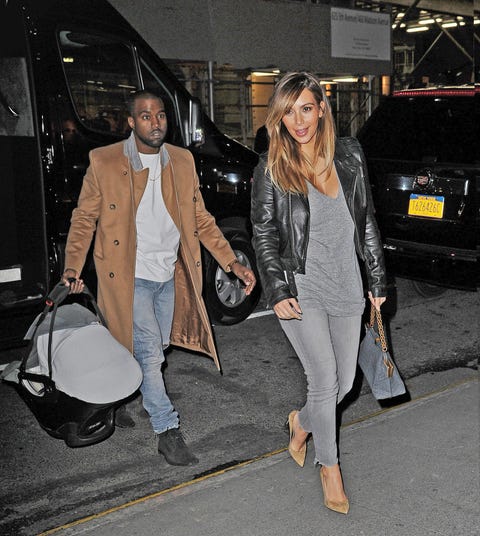 November 22, 2013
In what appears to be a sleep deprived dad, Kanye West and a very chic Kim Kardashian are seen in New York City with baby North in tow.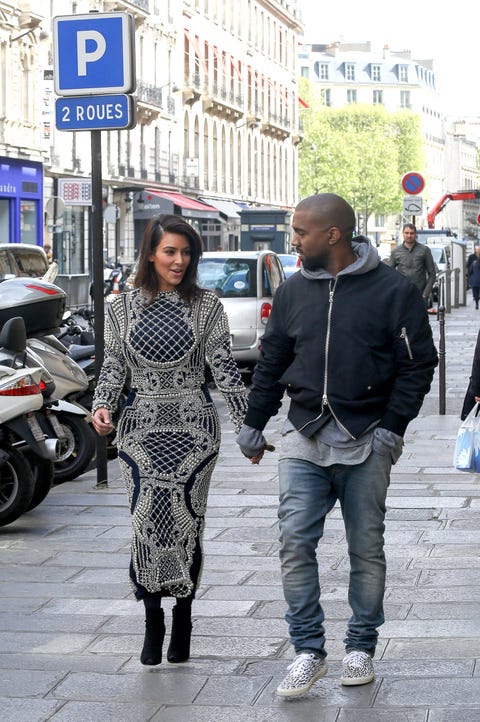 April 14, 2014
Still very much in love, Kim and Kanye are seen holding hands while in Paris.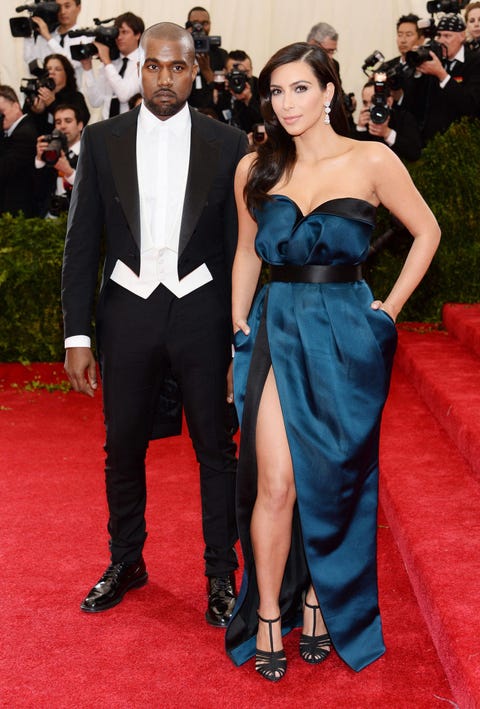 May 5, 2014
Just weeks before their wedding, the couple makes an appearance at the 2014 Met's Costume Institute Gala.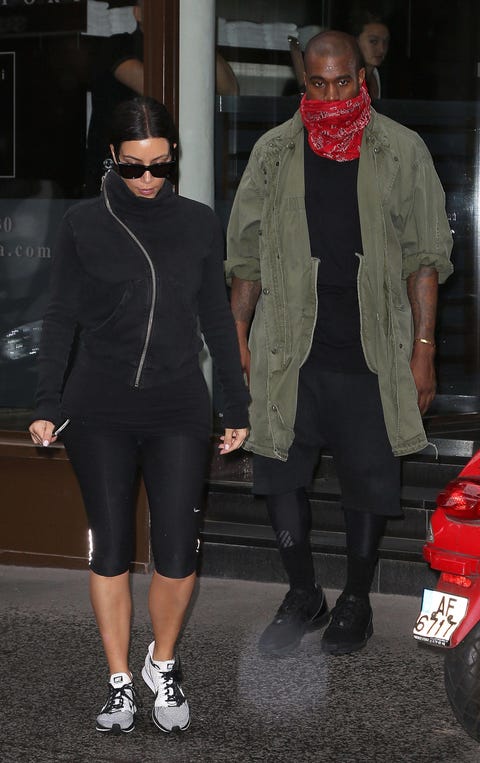 May 21, 2014
The duo, who are now rarely seen apart, leave a gym in Paris just days before their nuptials. We say: the couple that works out together, stays together.
This content is created and maintained by a third party, and imported onto this page to help users provide their email addresses. You may be able to find more information about this and similar content at piano.io