Ben Affleck's Days as Batman Might Be Numbered
Warner Bros. is reportedly planning to "gracefully" usher him out of the role.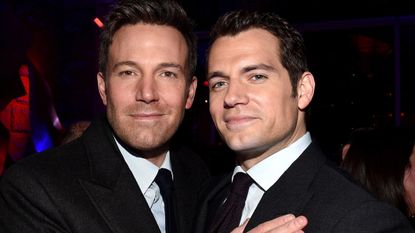 (Image credit: Bryan Bedder)
The saga of Ben Affleck's Batman franchise has finally become longer than the slow crawl that was Batman V Superman: Dawn of Justice. Despite the film's disappointing reception with critics and at the domestic box office, Warner Bros. pushed ahead with its planned DC Cinematic Universe, insisting upon a Ben Affleck-written, -directed, and -starring Batman series that would pick up after the ensemble-driven Justice League film, which hits theaters in November.
But things slowly began to turn sour, it seemed, for Affleck's vision of The Batman. In January, on the press tour for Live by Night, Affleck revealed he was stepping away from directing himself in a stand-alone Batman film. "Nobody was like, 'Where's Live by Night?!' he complained in an interview with Jimmy Kimmel. "But with Batman, I keep on getting, 'Where's the fucking Batman?!'"
Enter: Matt Reeves, who took over directing duties of the Affleck-penned Batman script—a script he immediately scrapped, as he revealed just last week. "It's a new story," Reeves said. "It's just starting again. I'm excited about it. I think it's going to be really cool."
If you were Ben Affleck—annoyed with all of the questions about playing a character about which you've already received a lot of grief, and whose interpretation was slowly being taken away from you—would you feel like you weren't supported and appreciated by the folks who put you in the role in the first place? Would you begin to suspect your job security maybe isn't as strong as you originally thought?
Well, rumors are floating around Warner Bros. that Affleck's Batman days are limited. As The Hollywood Reporter's Kim Masters reports today, a source says that the studio is already planning Affleck's exit from the role:
Director Reeves, who is now working on his own Batman script, is in it for the long haul—and his ambitious vision for Batman might be too much for the middle-aged Affleck.
Ouch. Sounds like Affleck needs to cool it with the vaping if he wants to stick this series out. Maybe he can convince his Justice League co-star Gal Gadot to let him have a bit part in the next Wonder Woman.
Follow Marie Claire on Facebook for the latest celeb news, beauty tips, fascinating reads, livestream video, and more.