Who Does Jennifer Aniston Have the Most Chemistry With?
The star gets extra-close to "Horrible Bosses" costars Jason Bateman, Charlie Day, and Jason Sudeikis on our latest cover.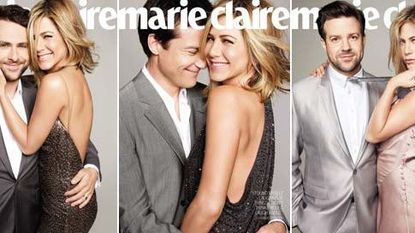 (Image credit: Archives)
What's so horrible about Jennifer Aniston? Not much, considering how chummy her Horrible Bosses costars were with her at the cover shoot for the July issue of Marie Claire. The star got cozy with pal Jason Bateman, danced with on-screen nemesis Charlie Day, and teased rumored beau Jason Sudeikis while on set. But you tell us: Who does she look best with?
Who does Jen Aniston have the most chemistry with?

survey software

More from Our Cover Star:
Tell Marie Claire: What do you think of Jen's sexy covers? Share your thoughts in the Comments section below!