Jennifer Aniston Goes Brunette
The world immediately calls their hair salon.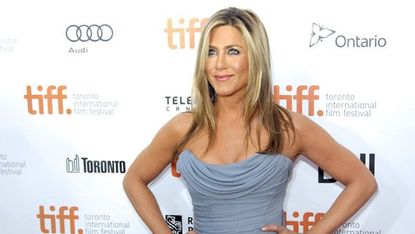 (Image credit: Getty Images)
When it comes to having enviable hair, Jennifer Aniston tops our list. Having followed many of her hair incarnations since the "Rachel" days, we've had quite the serious hair relationship with the star.
When she chopped her locks back in 2001, we questioned her decision (do you remember how long her hair was?!), but ultimately fell in love with the blunt bob.
And, when she opted for ombré touseled waves in 2006, we fell in love again. So naturally when the former Friend decided to trade in her highlights for an allover darker 'do this past Friday, we perhaps called our colorist for an appointment.
While we're loving Aniston's brunette moment, we're sure her blonde roots aren't far behind.