You Can Now Wear Matching Pajamas with Your Dog
Nirvana, achieved.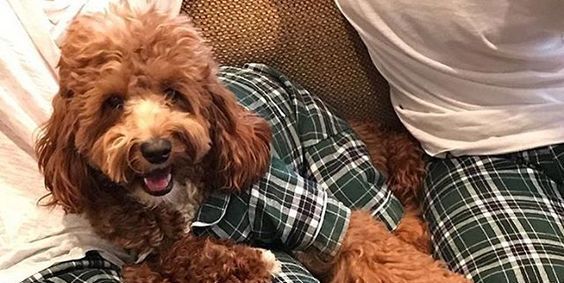 (Image credit: Courtesy FabDog)
Dog owners and pet lovers, one of your wildest dreams is finally coming true: you can now wear a matching ensemble with your dog thanks to the geniuses at Fabdog. The company's new 'pup and person' matching pajama sets give "man's best friend" a whole new meaning.
Fabdog is currently offering four different styles of the coordinating pajama sets, which retail for $50. They include red and grey thermal sets, along with two plaid sets, one in green plaid and another in red and blue. All of the matching pajamas are available for pre-order.
See the styles here:
Then, get ready to bask in the overload of cuteness that is a matching dog and human duo:
If you're less of the matching type but still want your pup to sport the trendiest accessories around, Fabdog has a number of options for you. You can get your dog a pair of holiday PJs, or a chunky cable knit sweater on the site as well. Those ensembles are equally photogenic, matching human or not.
See? PJs have never looked so cute.
Maggie Maloney is the associate editor at Town & Country and ELLE Decor, where she covers style, beauty, jewelry, and the many members of the royal family. She also manages social media and content strategy for both brands.