Fashion Nova's Selling Jeans With Garter Straps, But Also, WHY?
Questions that need answers.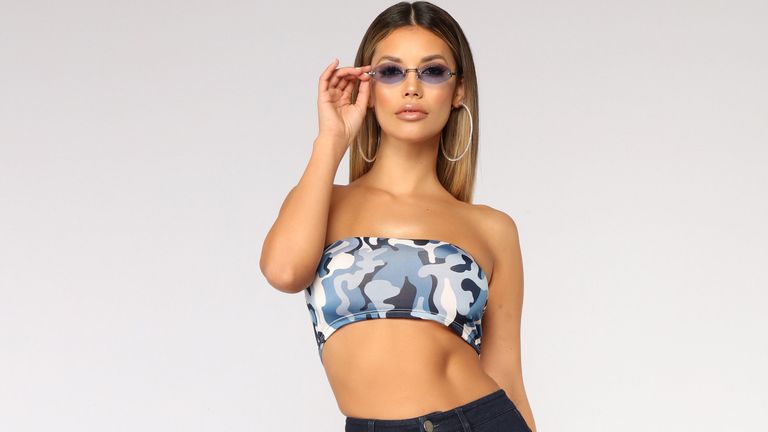 (Image credit: Courtesy)
Last year, the jeans world released some questionable styles, from mud-splattered jeans to clear plastic pants. Just when you thought you've seen it all, however, Fashion Nova, a retailer endorsed by celebs like Kylie Jenner and Cardi B, created a pair of jeans held together by studded garter straps.
What does that mean, you wonder? Well:
The top portion looks like high-waisted shorts while the bottom features zip-up details. Both pieces are held together by straps that attach to a ring on the shorts. Fashion Nova named this baby "So Good to be Bad Skinny Jeans." I'm not sure where one would wear these (perhaps in a music video?), but if you are a fan, you can purchase the jeans for $55.
Before you make that decision though, you have to see the bottoms from every angle.
And lastly, a side by side of the front and the back for your viewing...pleasure?
RELATED STORY