Bazsarozsa Organic Intimates
A big fan of the recent eco-lingerie trend, Amanda Hearst deems Bazsarozsa the best of the bunch.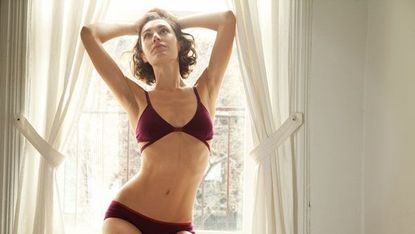 (Image credit: Archives)
I've recently come across a lot of eco lingerie brands, which is a great trend because of course you want the cleanest, softest textiles next to your skin. Thus far, the standout for me is Bazsarozsa, a line of organic intimates made entirely in New York City.
The hard-to-pronounce label offers classic shapes with modern details like double-strap sides and crisscross backs. The soft organic cotton feels great against the skin and looks even better. And word on the street is that they're considering venturing into swimwear!