London Fashion Week Spring/Summer 2014: Burberry Prorsum
Burberry Prorsum Spring/Summer 2014 in review.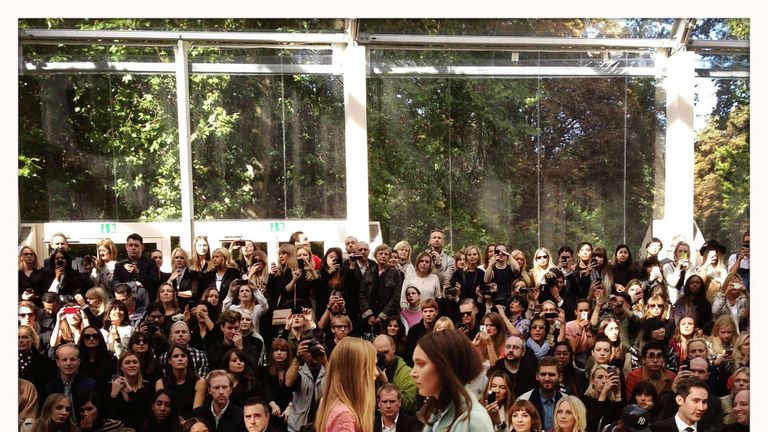 (Image credit: Courtesy of Nausheen Shah)
British foxglove colored laces and crystal embellished latex, what more could a girl ask for? Well, she could ask for sweet-smelling flowers falling from the sky and even that she would get. Bravo to Christopher Bailey who took us to his Narnia - a dreamy fantasy world ruled by pale tones of lilac, refreshing mint greens and coral pinks. Burberry Prorsum's wrapped and mid-length evening skirts fooled around with opulent jewels whilst see-through lace, straight cut dresses flirted with monochrome high waisted panties and effortless cashmere cardigans. Translucent geranium belts were used to clench waists and appliqué clutch bags worked to compliment the soft and sensual ambience of the collection. Imaginative and impressive, just like the closing look (an adorned PVC rain jacket worn by Cara Delevingne). Bailey reminds us once again, why his Burberry woman will never be anything less than a lady even when showing off her knickers. .
Photos Credit: Nausheen Shah