Lanvin Hearts H&M, & So Do We!
Check out the runway shots and strategize your shopping spree!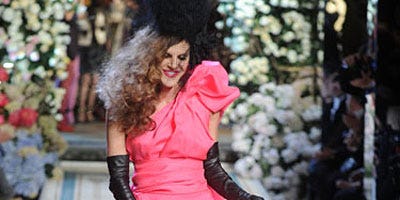 Normally jaded fashion pros were positively giddy last night when Alber Elbaz presented his highly anticipated Lanvin for H&M collection. From the dozens of crystal chandeliers overhead to the fresh roses flanking the runway at The Pierre Hotel in NYC, it was a couture-worthy, gorgeously styled show starring plenty of supers (as in models and stahs), and even one v. chic poodle. Click through for runway shots and get insanely amped to shop this Saturday when the collection hits stores.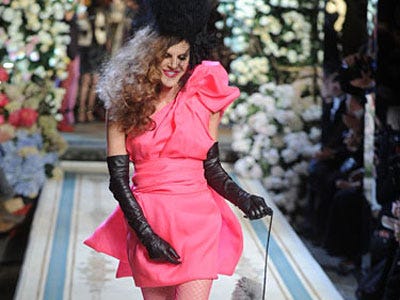 Lanvin for H&M
It girl Anna Dello Russo rocks hot pink and her little dog does too.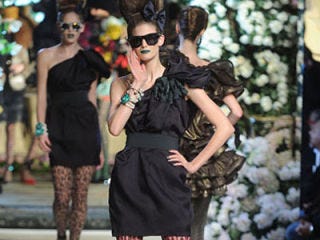 Lanvin for H&M
We imagine the perfect little black cocktail dresses will sell out in five minutes flat, no?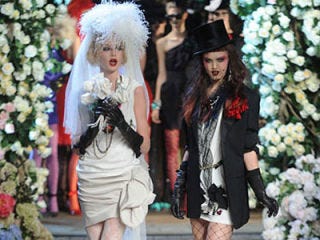 Lanvin for H&M
A very couture bride and groom.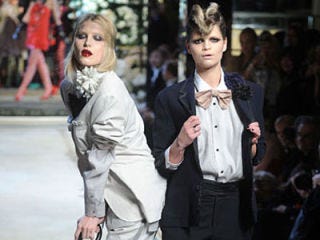 Lanvin for H&M
Another brilliant duo.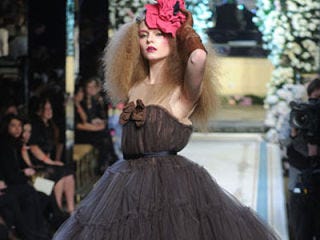 Lanvin for H&M
We spotted several top fashionistas snatching up this frock after the show.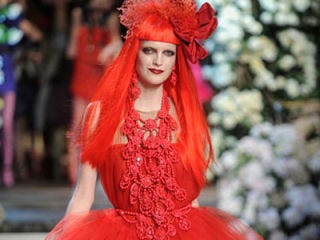 Lanvin for H&M
Lady in red. And more red.
Lanvin for H&M
Put the red shoes on your shopping list; they look fantastic up close, too.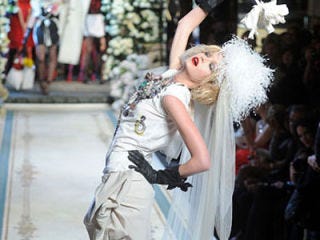 Lanvin for H&M
Another to-die-for accessory? The ultra soft black leather gloves.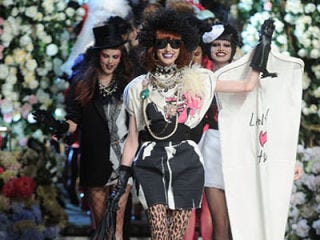 Lanvin for H&M
The grand finale. Note the adorable garment bag the model is both carrying and wearing!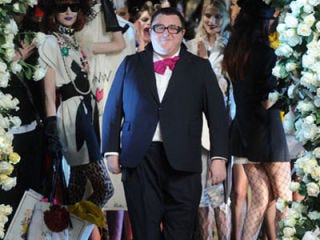 Lanvin for H&M
Genius designer and man of the hour Alber Elbaz takes a much deserved bow.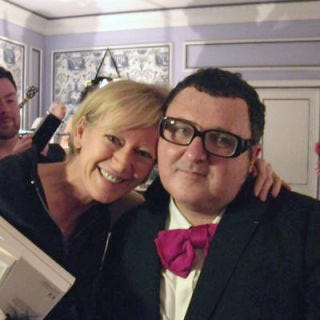 Lanvin for H&M
MC Ed-in-Chief Joanna Coles and Alber shopped together after the show. Jealous much?!
This content is created and maintained by a third party, and imported onto this page to help users provide their email addresses. You may be able to find more information about this and similar content at piano.io