Editors' Picks: Top Looks from Paris Fashion Week
What trends are being set in France? Marie Claire's esteemed fashion team offers up a shortlist of the most awe-inspiring style statements to hit the très chic runways.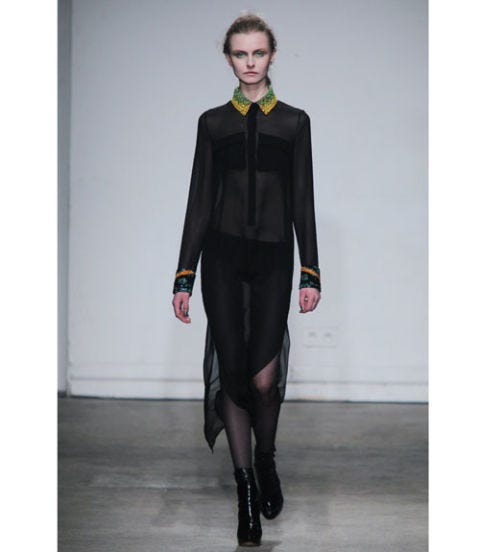 Felipe Oliveira Baptista
Felipe Oliveira Baptista, who was recently named creative director of Lacoste, puts a playful twist on the new conservative era of buttoned-up dressing with embellished collars and cuffs perfect for peeking out from under a plain old winter sweater.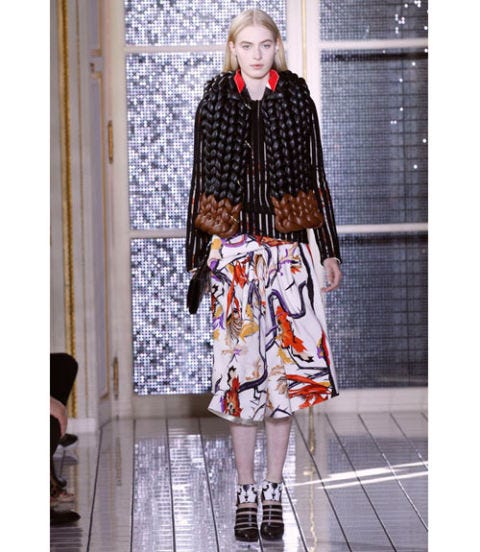 Balenciaga
Coming to a street style star near you: Balenciaga's incredible jackets and scarves of puffed, woven faux leather tailor-made for fashion's bravest.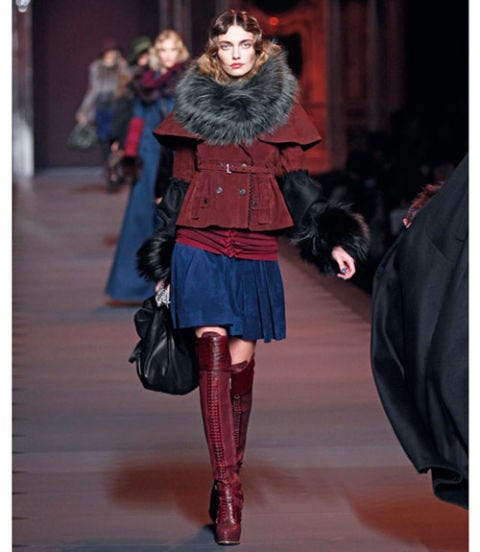 Dior
Despite the absence of its former creative director (he, who shall not be named), Dior's collection was full of hits. The suede on suede separates dyed in deep saturated hues are a welcome alternative to the ubiquitous slick black leather shorts and skirts of seasons past.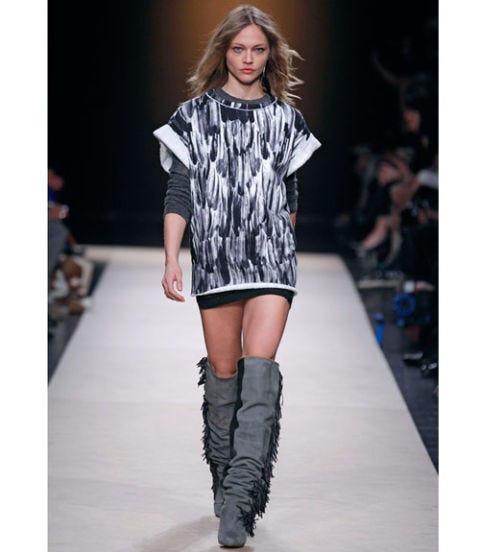 Isabel Marant
It has been decided: Isabel Marant's trompe l'oeil feathers will be the print on every cool girl's back come fall.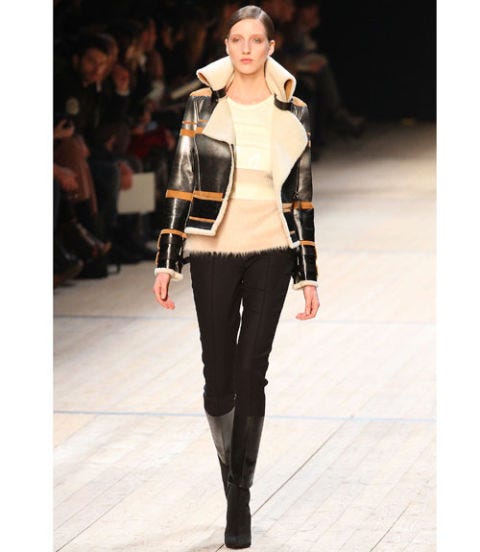 Barbara Bui
Picking one coat to love at Barbara Bui is impossible — they're all so incredible. Obsessed with the Sundance meets Gotham City feel of this shearling.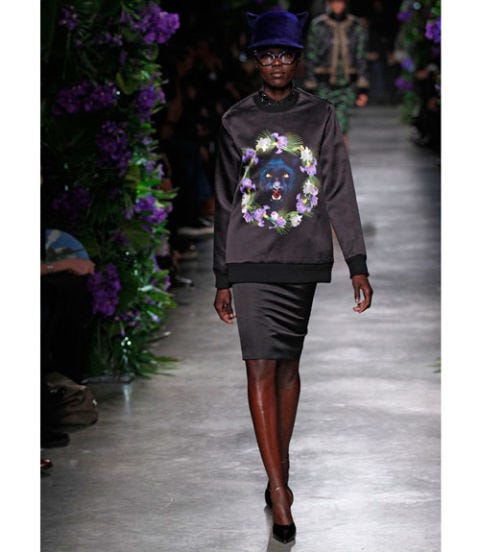 Givenchy
Cool girl staple alert: Riccardo Tisci's satin panther sweatshirt for Givenchy — so easy to wear, so hip it's dangerous.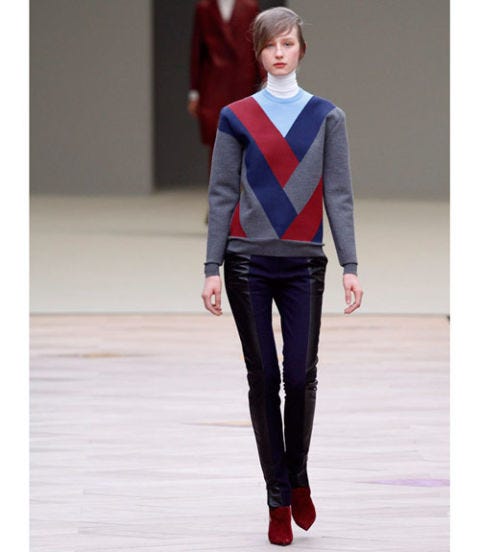 Celine
Could there be a casual-chic movement afoot in Paris? Phoebe Philo transforms sweatshirts into serious and spare works of art.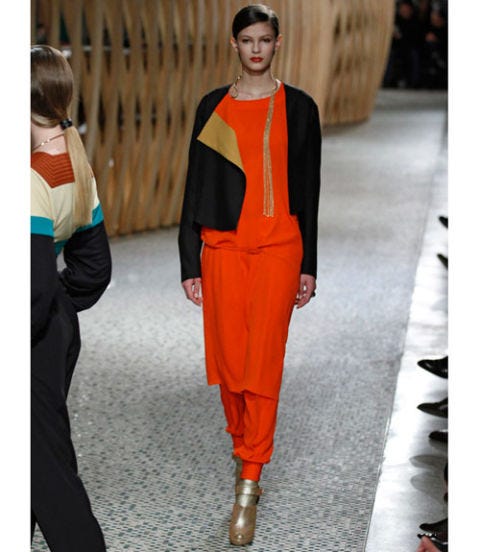 Hermes
For his debut collection at Hermes, Christophe Lemaire put a delightfully mod twist on the legendary French label's signature orange hue.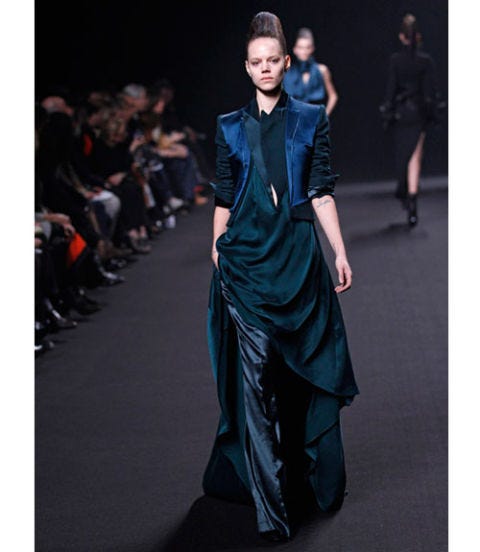 Haider Ackermann
Haider Ackermann solves the problem of staying warm at winter galas with an expertly cropped tuxedo blazer over an evening gown. Genius.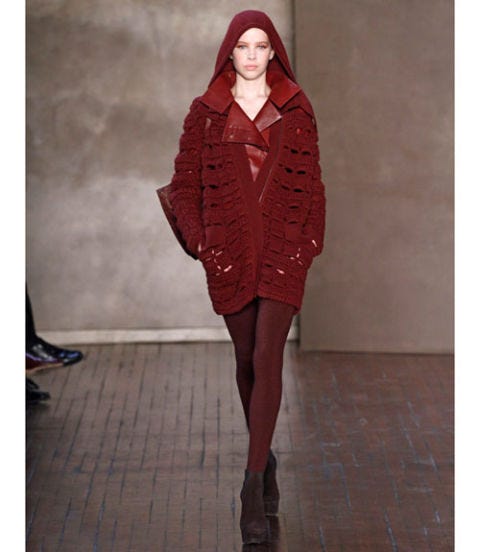 Akris
Crochet was everywhere for spring. Akris takes the trend into fall with this sweater-to-live-in over luxe leather.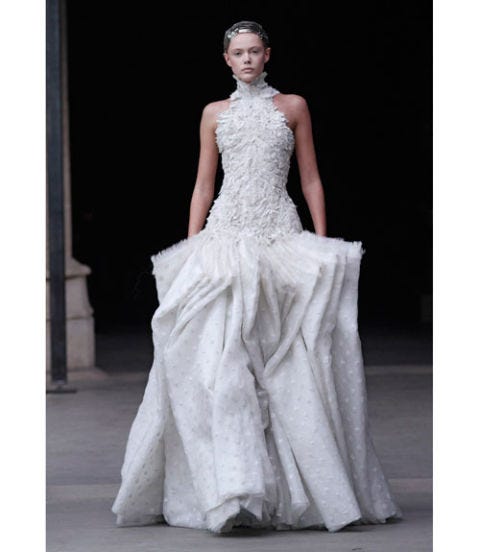 Alexander McQueen
Whether or not Alexander McQueen's Sarah Burton designs Kate Middleton's wedding dress (as some have speculated), her fall collection certainly has a royal written all over it.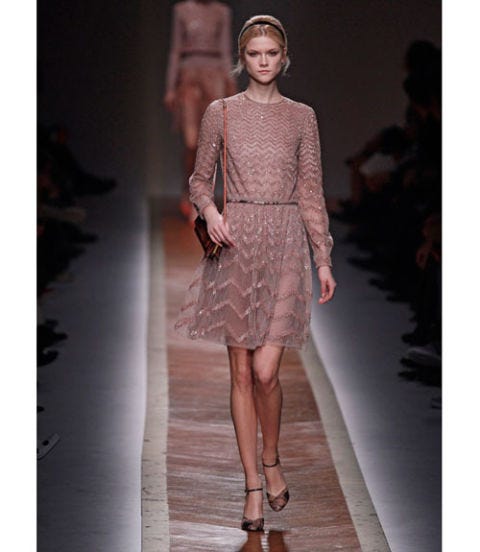 Valentino
Valentino reigns in the dream dress department. Each one is a technical feat in its fabrication. How tricky it must be to sew sequin zig-zags on ultra-delicate chiffon.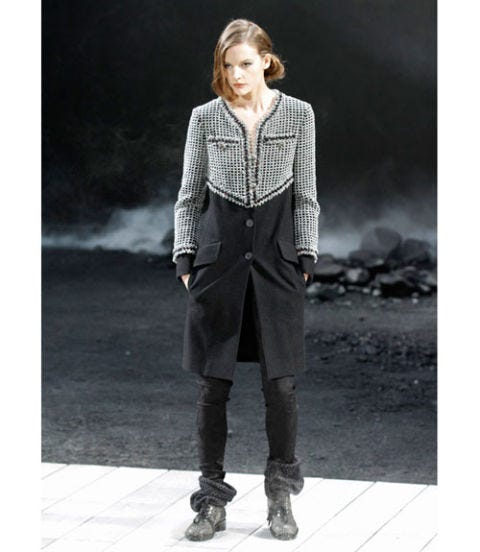 Chanel
Who doesn't love a twofer? The classic Chanel tweed jacket mates with an everyday wool driving coat to trick the mind's eye. Also can't wait to try the slouchy socks over skinny jeans look.
This content is created and maintained by a third party, and imported onto this page to help users provide their email addresses. You may be able to find more information about this and similar content at piano.io