Are You Ready for the Crop?
Fall's new must-have accessory.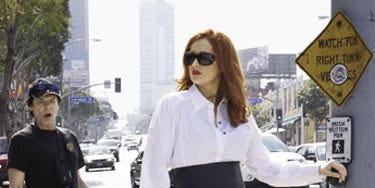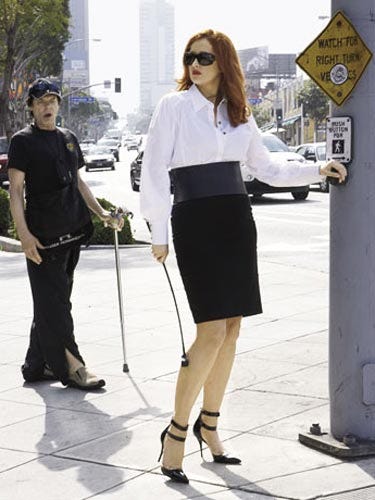 Fashion Road Test 1007
9 A.M. STOPPING TRAFFIC ON THE BOULEVARD: The crop changes my entire attitude and physical stance with its implied power.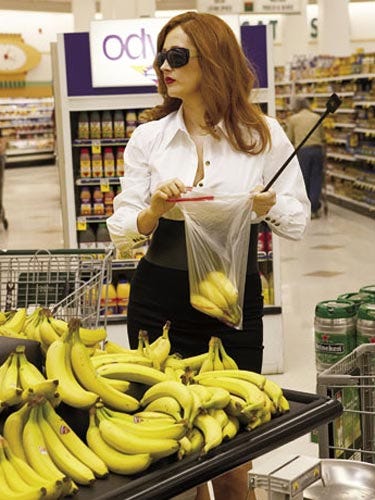 Fashion Road Test
10 A.M. GROCERY SHOPPING: Matronly eyebrows shoot up at the supermarket. At the banana counter, one woman mutters, "I'm not even going to ask!"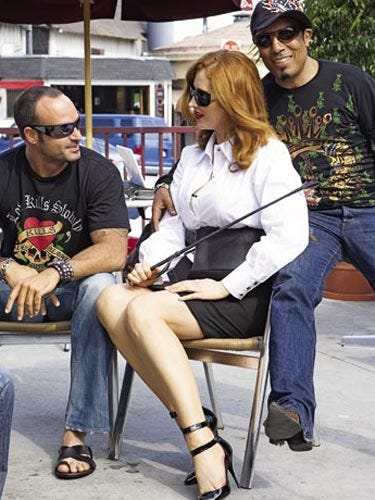 Fashion Road Test
2 P.M. HANGIN' AT THE COFFEE BEAN: Sasha, a sexy tattooed DJ from Ibiza, purrs to his cohort, "I'm unshockable, but this is so dominating . . . For once I'm speechless."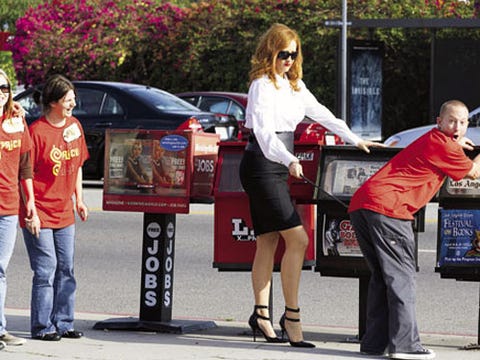 Fashion Road Test
4 P.M. CBS TELEVISION CITY: A passerby plays along: "Are you rich? I don't know fashion, but what the hell is this?"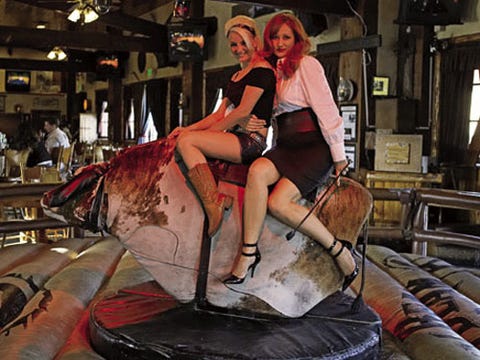 Fashion Road Test
MIDNIGHT WORKING THE MECHANICAL BULL AT THE SADDLE RANCH CHOP HOUSE: Says the cowgirl hostess, "This is sooo cool. You're not from L.A."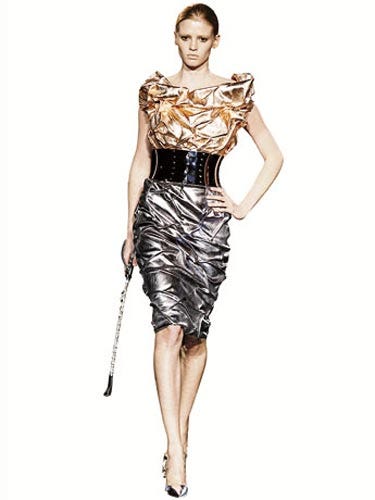 Fashion Road Test 1007
Dolce & Gabbana
This content is created and maintained by a third party, and imported onto this page to help users provide their email addresses. You may be able to find more information about this and similar content at piano.io