Travel Diary: MC Does Miami Swim Week
Join our Associate Market Editor Brittany Kozerski as she takes on the surf, sun, and the South Beach style set at this year's Miami Swim Week.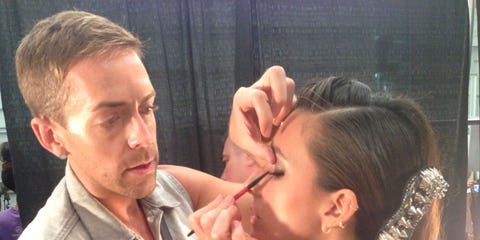 Join our Associate Market Editor Brittany Kozerski as she takes on the surf, sun, and the South Beach style set at this year's Miami Swim Week.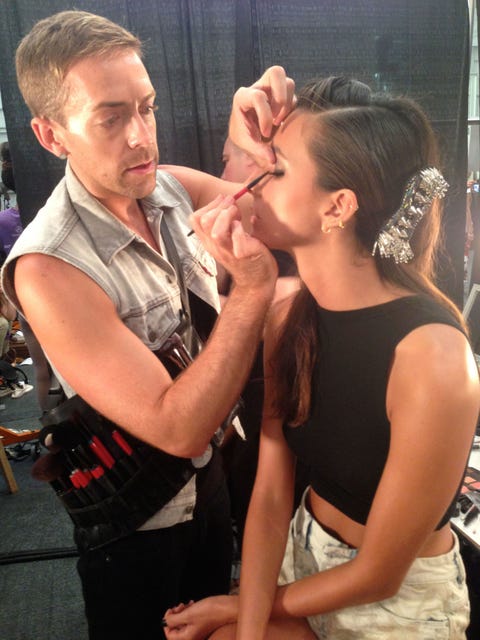 Aqua Bendita
I loved the hair accessories at Agua Bendita—they add an instant rocker edge.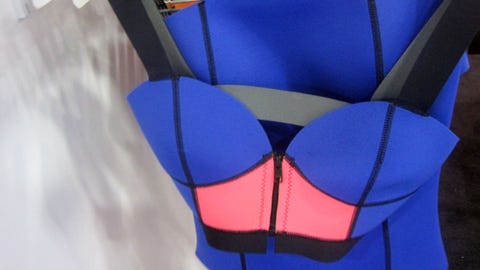 ATG
So excited about this brand! Neoprene done perfectly for every shape.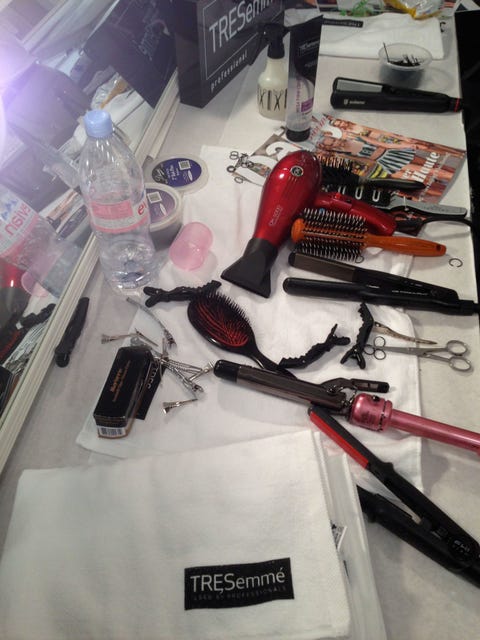 Backstage at Miami Swim Week
The backstage styling station ready for some action.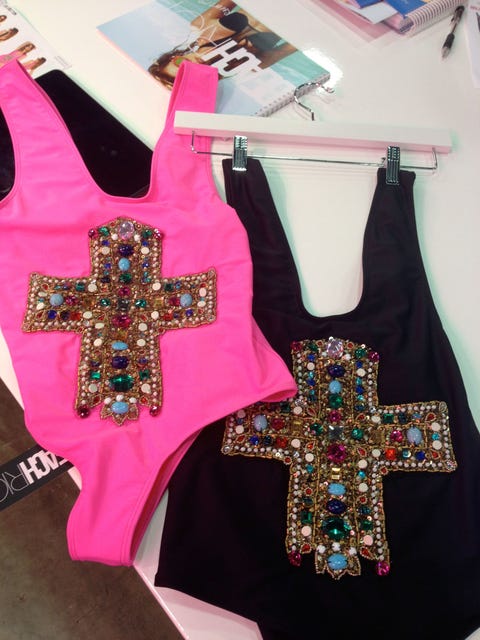 Beach Riot
My favorite suits of the week were these Beach Riot one-pieces inspired by Carlyne Cerf de Dudzeele.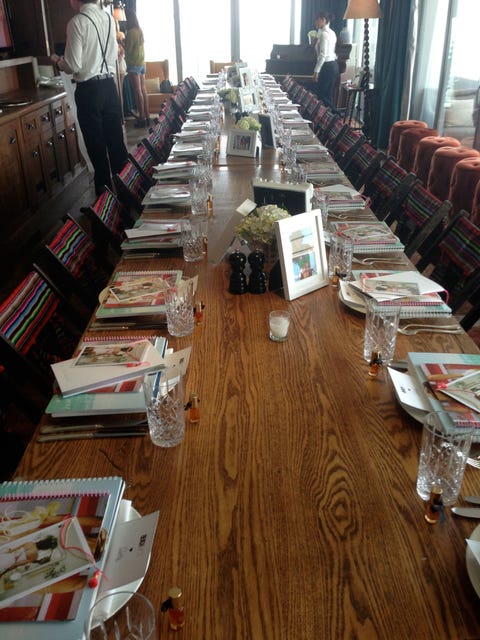 Beach Riot x Lolli Swim Lunch
Beach Riot & Lolli Swim teamed up for a gorgeous ocean view lunch at the Soho Beach House.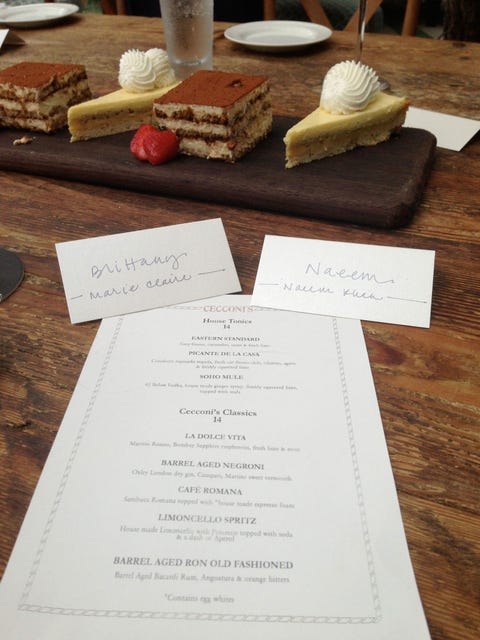 Bergdorfs Lunch
Linda Fargo of Bergdorf Goodman and designer Naeem Khan hosted a private screening of the department store's new documentary, "Scatter My Ashes at Bergdorf Goodman," followed by an intimate lunch to discuss.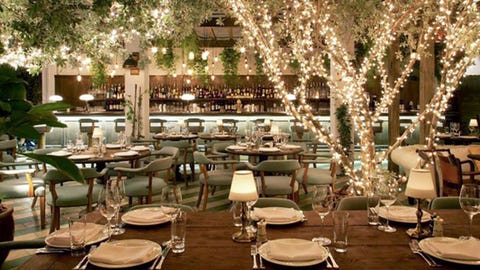 Courtesy of Cecconi's at Soho Beach House
Cecconi
Cecconi's at Soho Beach House is one of my favorite restaurants. This Italian spot is known for its truffle dishes, tiramisu, and gorgeous outside seating with vintage details.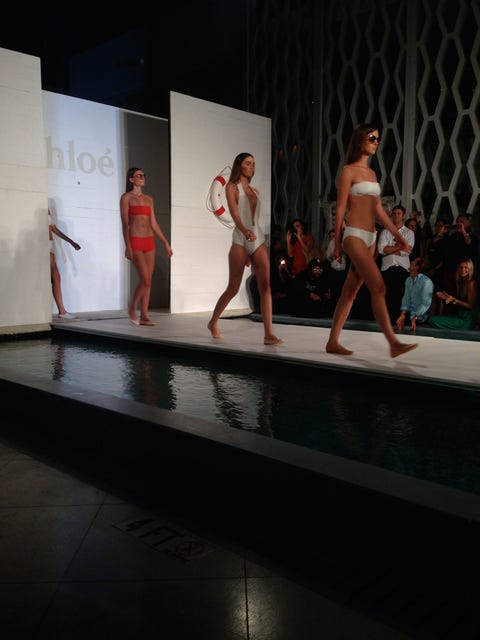 Chloe
Chloé can do no wrong—even when it comes to swim.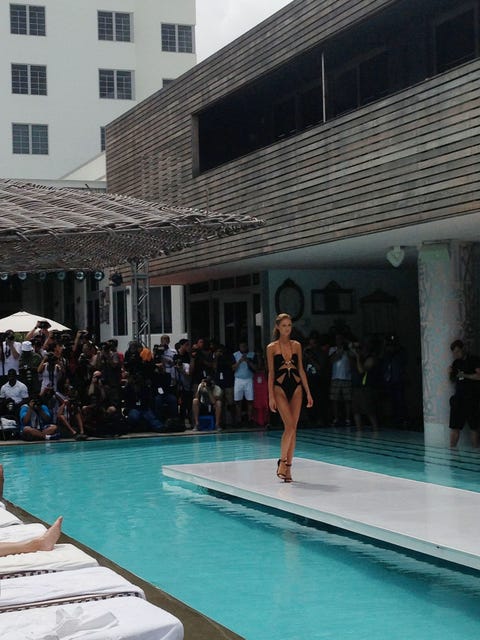 Gottex
The Gottex show at the SLS was one of my favorites of the week: sexy swimsuits in the perfect Miami setting.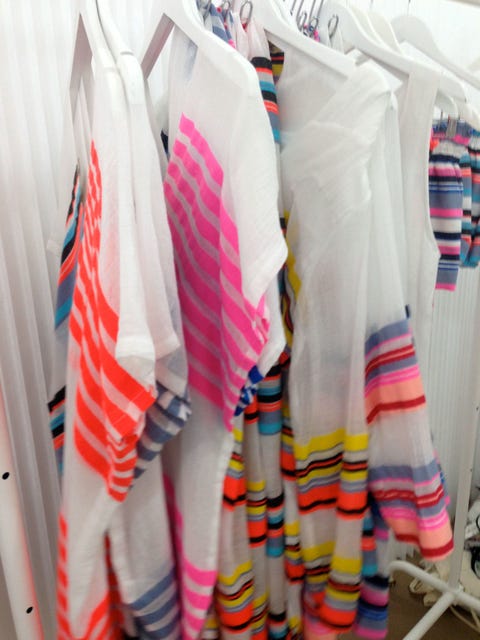 LemLem
Need the perfect cover up? LemLem has you, well, covered.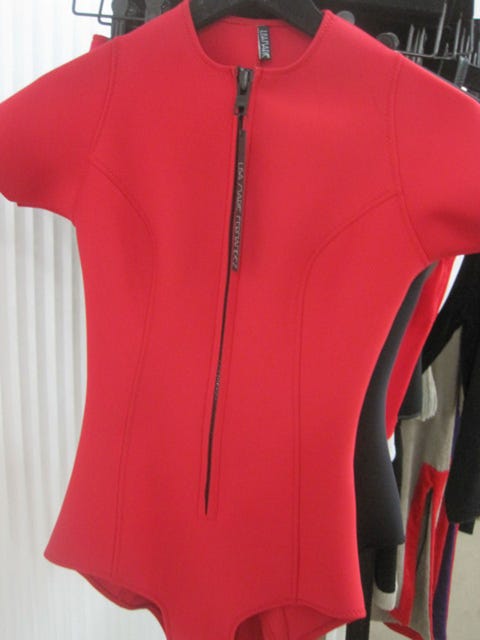 Lisa Marie Fernandez
The original neoprene swimsuit done just right, but this season she's expanded into bonded neoprene and terrycloth.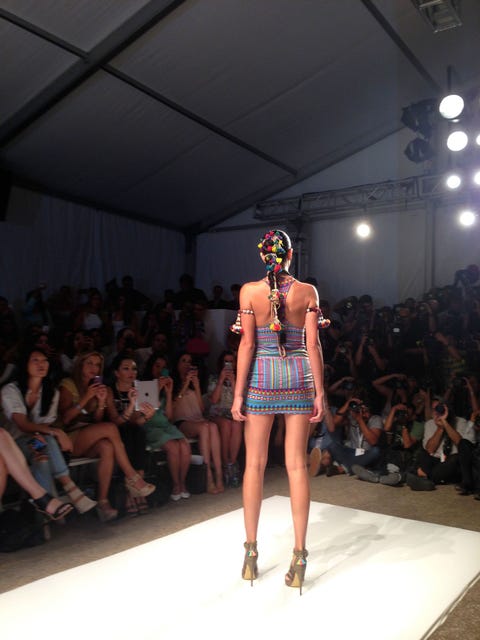 Mara Hoffman
Mara Hoffman stunned the crowd with these tribal braids at her show.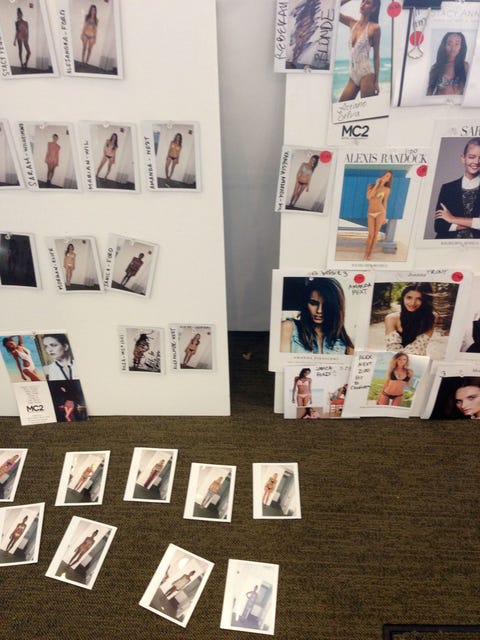 Mara Hoffman
Here's a behind-the-scenes look at Mara Hoffman's casting at Shore Club.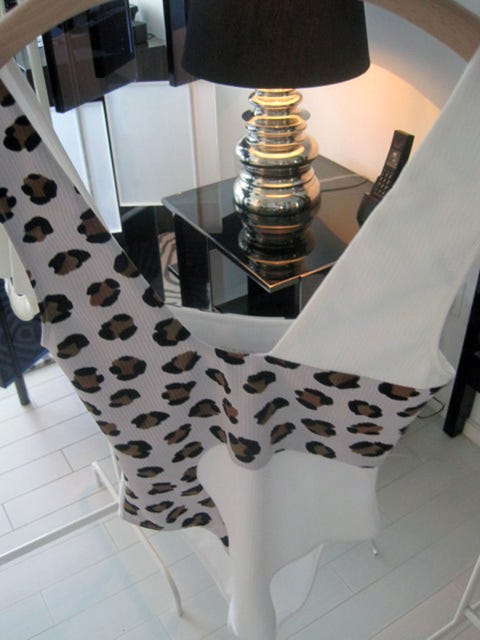 Marysia
We've been fans of Marysia for a while, but this leopard one-piece took the love affair to a new level.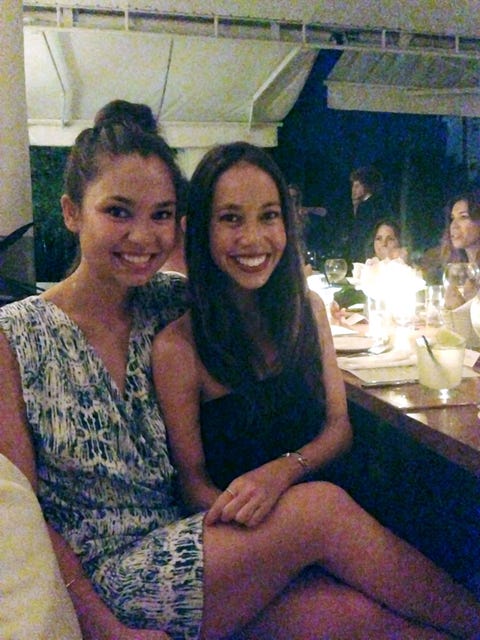 Mikoh
Loved meeting the Miller sisters who created Mikoh, my favorite swimwear brand. Ex-surfers who know how to get the perfect fit and know exactly what we want to wear right now.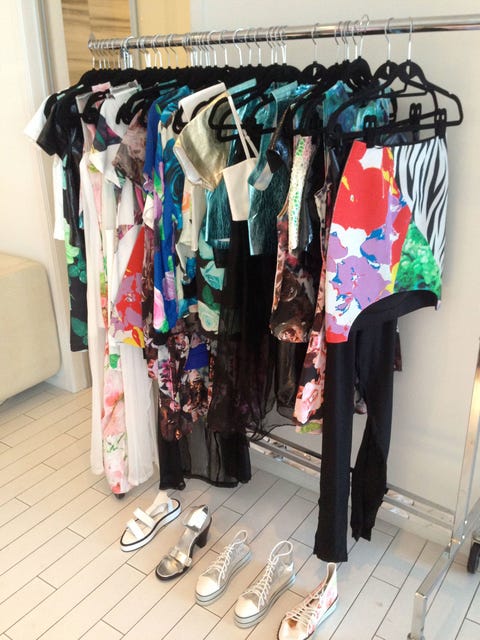 Shakuhachi
I instantly fell in love with Shakuhachi, an Australian brand making its mark on the US.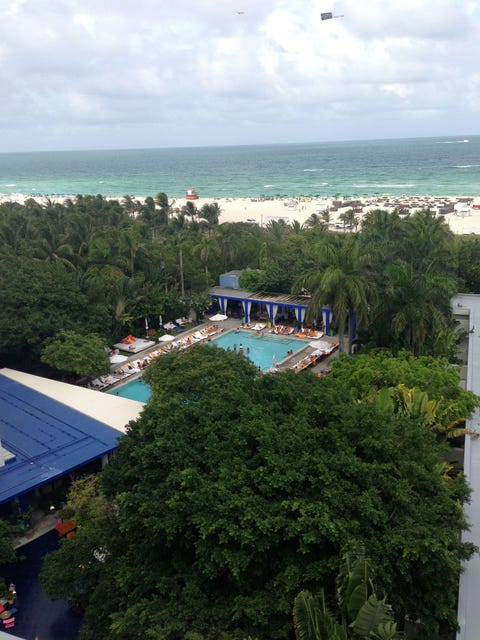 Shore Club
Couldn't ask for a better view from my balcony at the Shore Club.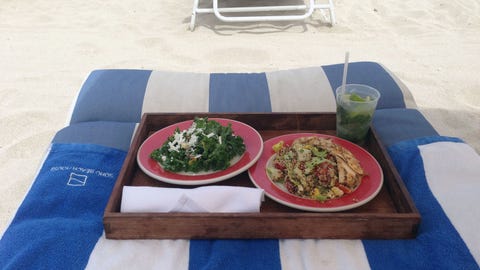 Soho Beach House
Taking a quick beach lunch break before the shows started.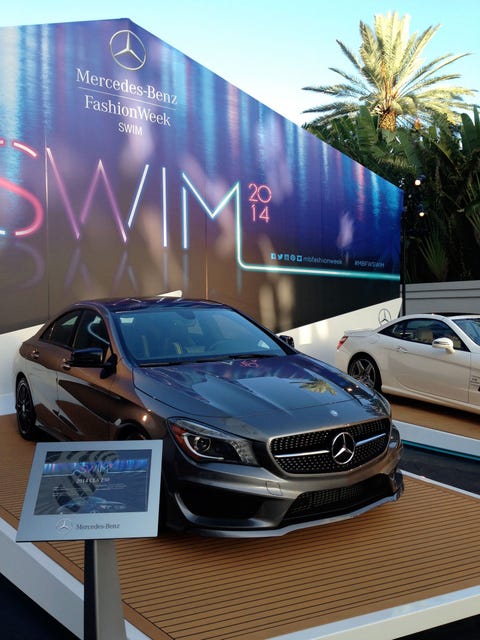 Miami Swim Week
The iconic Mercedes Benz Fashion Week tents.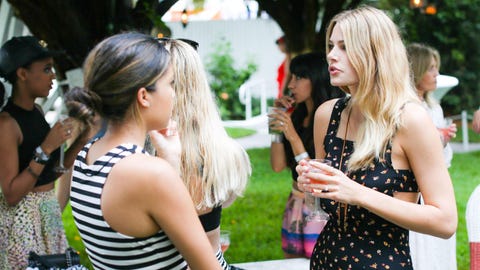 Tori Praver
Had a chance to catch up with one of my favorite people, Tori Praver, at the Zimmerman dinner. Such a fan of her swimsuit line, which is now expanding into ready-to-wear.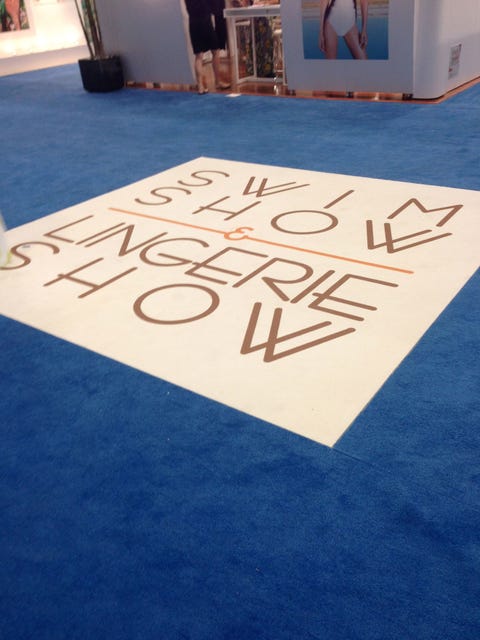 Tradeshow
Swim Show at the Convention Center with over 500 vendors showing.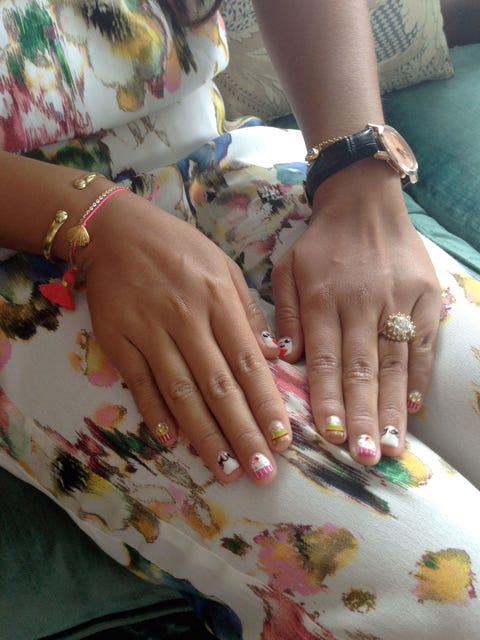 Vy of Lolli Swim
Obsessed with Vy of Lolli Swim's nail art!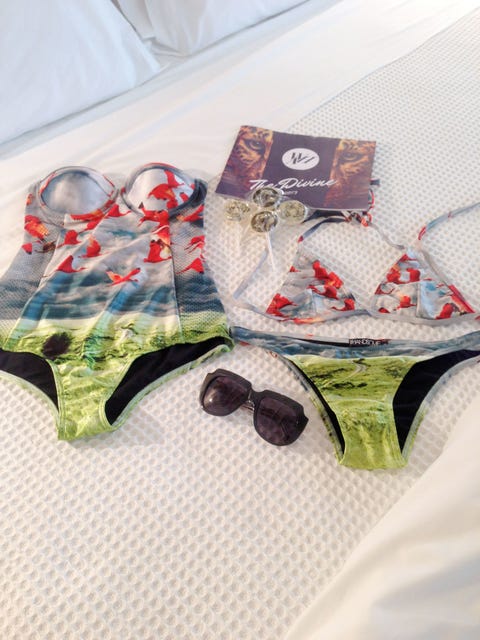 We Are Handsome
We Are Handsome never fails to amaze me with their one of a kind prints and modern cuts.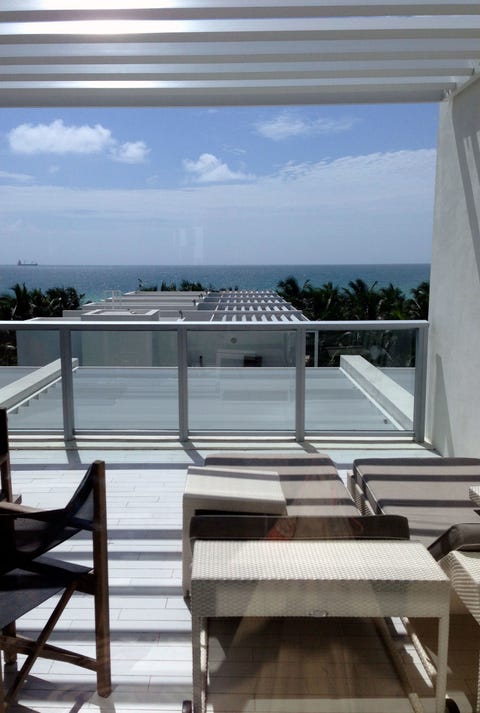 W Hotel
I took a much-needed breather at the W Hotel's Salon Allure event to take in the gorgeous views.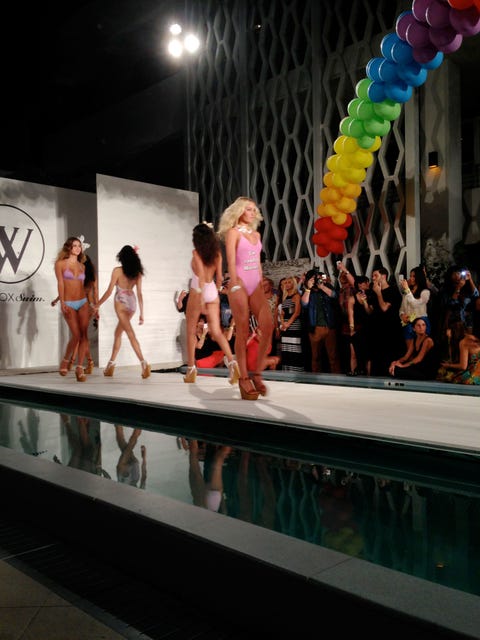 Wildfox
Gorgeous models, '70s Charlie's Angels theme music, sequins... what's not to love?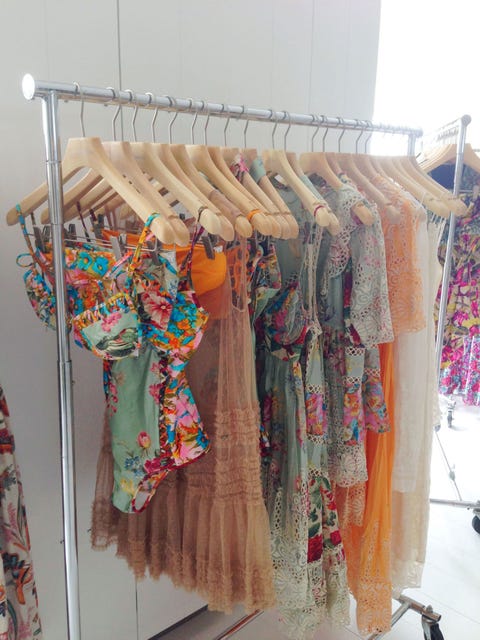 Zimmerman
I wanted to take this whole Zimmerman rack home with me, I have never seen florals and lace done so perfectly.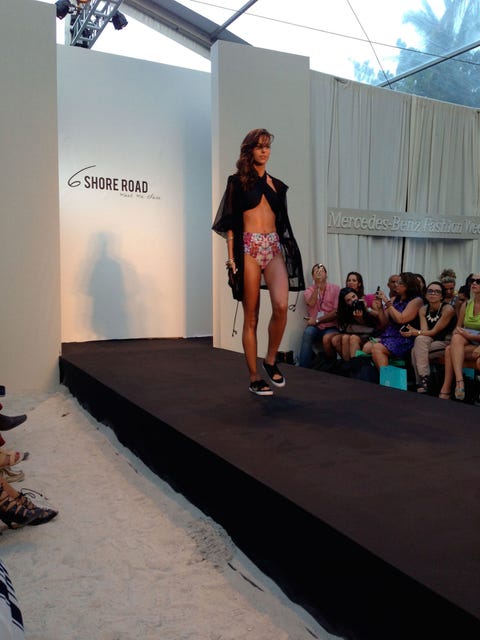 6 Shore Road
I've been obsessed with Keds all summer so I fell in love with these cut out sneakers at 6 Shore Road.
This content is created and maintained by a third party, and imported onto this page to help users provide their email addresses. You may be able to find more information about this and similar content at piano.io