14 Holiday Fashion Don'ts and Dos
Real women take celebrity fashion flubs and turn them into home runs.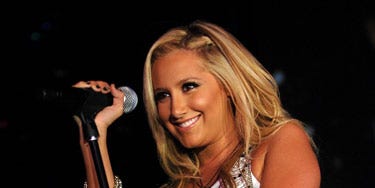 Duffy-Marie Arnoult. WireImage.com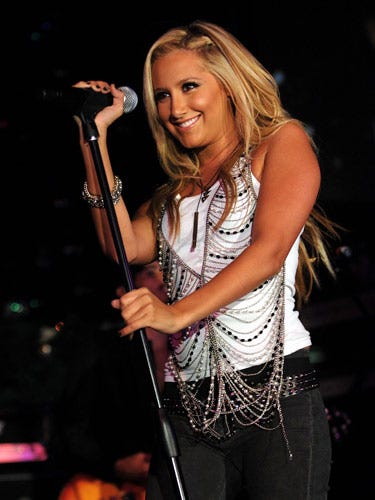 Duffy-Marie Arnoult. WireImage.com
Celebrity Don't
Don't overdo jewelry. A good rule of thumb: Never appear more ornamented than the Christmas tree. Ashley Tisdale, surrender some of that tinsel!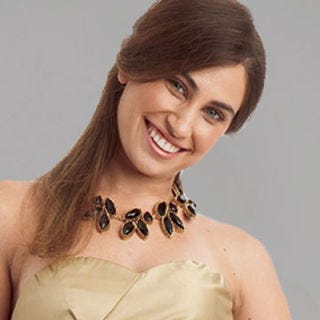 Real Do
Do choose wisely. Bold, sizable pieces of jewelry aren't completely off-limits. The object is to have your accessories enhance the look, not detract from it. Pick a piece that won't overshadow a beautiful smile and flirty outfit.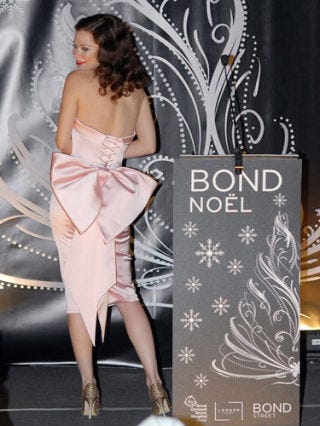 Stuart Wilson/Wireimage.com
Celebrity Don't
Don't treat your backside like a holiday gift. Sticking a big bow on it will not make it look pretty. Especially if your rear is as cute as Anna Friel's.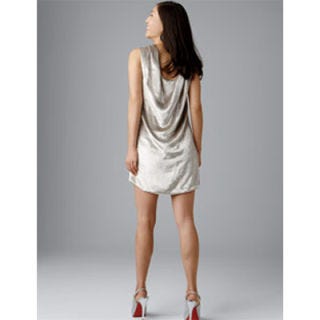 Real Do
Do highlight your other half with a flowy fabric. The downward pull of the material will slenderize the line of your back and the fluidness will accentuate (or create the illusion of) a shapely derrière.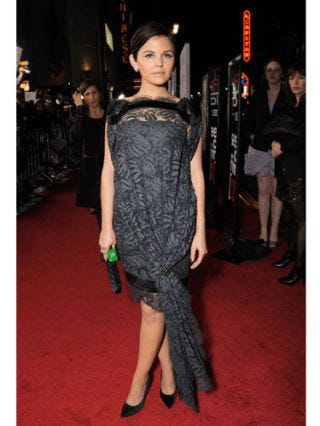 Celebrity Don't
Don't fix something that isn't broken. The little black dress has been flattering all shapes and sizes for decades. Someone as chic as Gennifer Goodwin should know this is one look that doesn't need innovation.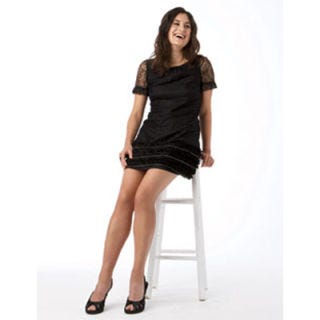 Real Do
Do jazz up the LBD with little touches of lace, cap sleeves, or some delicate detailing on the hem, but keep it simple.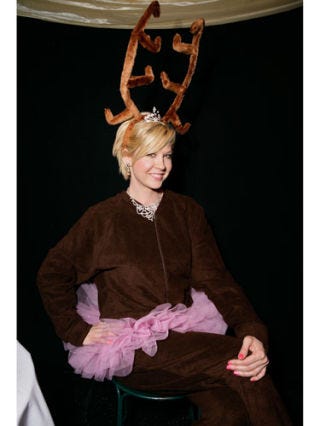 Todd Williamson/Wireimage.com
Celebrity Don't
Don't make holiday fashion literal. The antlers, the pink tutu...there's just too much wrong with Jenna Elfman's ensemble to tackle. The bottom line: Let your clothes hint that you have a wild side, not make you look like a wild animal.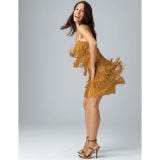 Real Do
Do choose fabrics, colors, and designs that express your personality. A wild fringe or pieces made of raw suede allude to a sexy, unpredictable nature.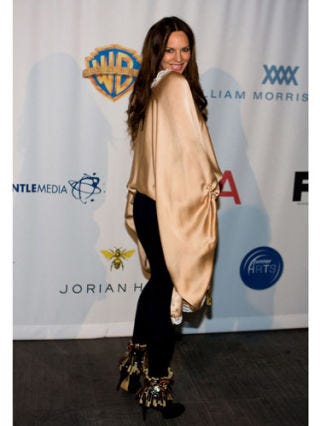 Chelsea Lauren/Wireimage.com
Celebrity Don't
Don't go overboard with the drape. We love the fabric of Natasha Alam's blouse...we just think there's way too much of it.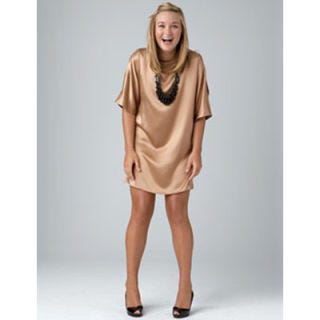 Real Do
Do show a little skin. When attempting the drapey look, keep sleeves and hemlines short — otherwise you'll loose your shape and just look, well, drapey.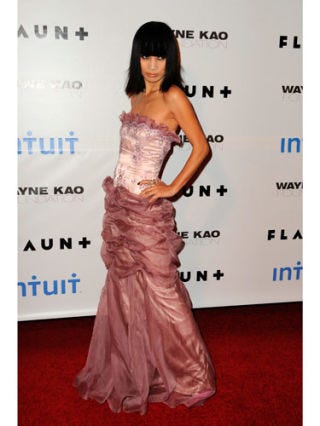 Jordan Strauss/Wireimage.com
Celebrity Don't
Don't allow detailing to become a sideshow. The excessive frill on Bai Ling's gown takes her look from interesting to distracting.
Real Do
Do err on the side of elegance. A gown should be simple and sophisticated, drawing attention to your assets, not its accoutrement.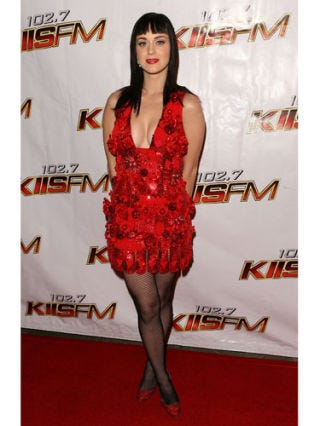 Jesse Grant/Wireimage.com
Celebrity Don't
Don't let texture create body flaws that don't exist. The chunky bundles of sequins on this little dress add extra bulk to Katy Perry slim frame.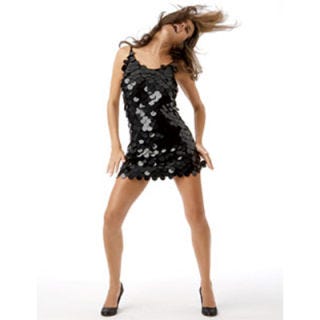 Real Do
Do be a sequin snob. Pay close attention to how they're sewn on to the fabric. The larger the sequins and the further apart they're spaced, the more likely they are to lie flat again your figure.
This content is created and maintained by a third party, and imported onto this page to help users provide their email addresses. You may be able to find more information about this and similar content at piano.io