Fashion Secrets from Real Women
Real women share their secrets to creating personalized wardrobes that work overtime.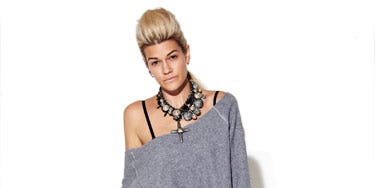 Real women share their secrets to creating personalized wardrobes that work overtime. Ready to change your look? Use our virtual body-makeover tool to plan the new you!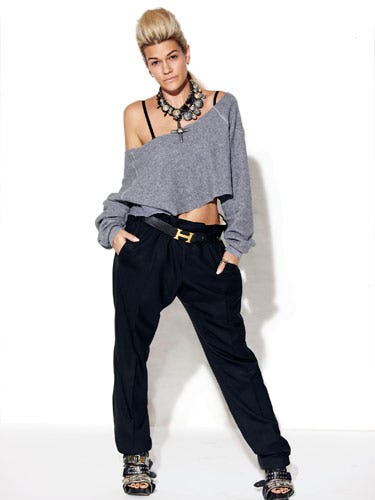 Jenné Lombardo
32, EXECUTIVE DIRECTOR, MAC COSMETICS

"As the head of fashion, celebrity, and events for MAC Cosmetics, I interact daily with designers and talent. We are required to wear black, which I happen to love. I am a mother of three [with celebrity hairstylist Ric Pipino], all under the age of 4, so I only have 15 interrupted minutes to get ready each morning. I typically plan out my looks in the shower. My favorite pieces are the treasures that help me maintain my individuality — like a pinecone-and-shell necklace from my kids."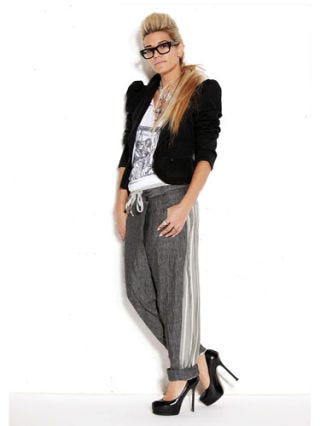 Jenné Lombardo
"I'm often criticized for wearing the most impractical outfits to casual events. Invite me to a party, and I'm ready in five minutes. But a weekend in the country? That throws me off."

My everyday accessories:
Genevieve Jones diamond and gold safety pin earrings — one for every hole in my ears
Pamela Love rings on all my fingers
The tattoo of my children's names, Roxy, Bowie, and Valentine

Style note:
"I like to create a blank canvas and throw it off with something unexpected or maybe even a bit wrong."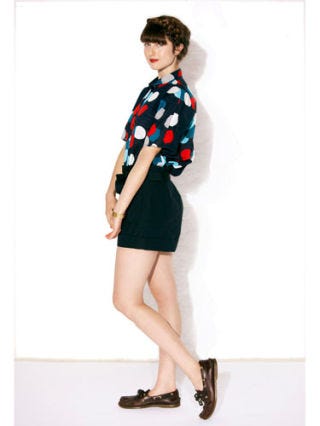 Paola Ambrosi de Magistris
31, PHOTOGRAPHER

"The stereotype of photographers is that we know more about photo equipment than the fashion we shoot, but that's completely false. We have a deep appreciation and respect for style. While there are no specific wardrobe restrictions, my peers are very stylish. We like to put our own spin on a look. The work is very physical so I need clothes that are functional with a twist. In the summer I'm usually in boat shoes and high-waisted shorts. At night, I whip my hair into a wraparound braid and put on red lipstick."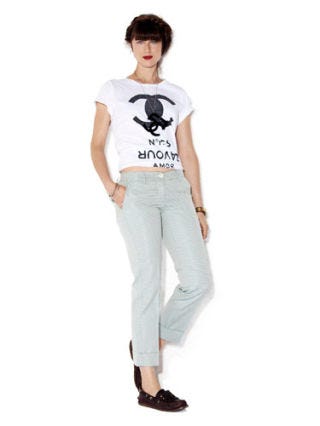 Paola Ambrosi de Magistris
"I like things that are utilitarian with both masculine and feminine elements. The balance of fragility and strength is interesting to me."

My five favorite pieces:
A Liz McClean hand-dyed tunic
5preview Chanel T-shirt
Casio Illuminator Chrono alarm watch
Black suede Balenciaga biker bag
Red Wing brown leather boots

Style note:
"I usually avoid bright colors and would rather go naked than wear fur."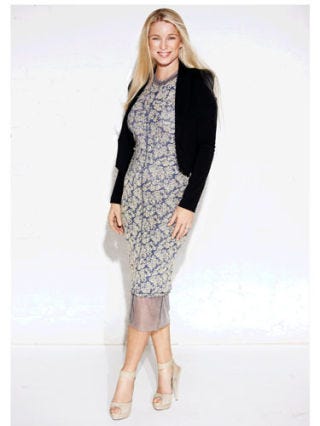 Julie Shay
43, JEWELRY DESIGNER

"I'm lucky. Since I work out of my own studio, I can usually wear whatever I want. My typical uniform is my favorite Polo Sport by Ralph Lauren sweat suit. It's a black one-piece with a zipper down the front and sporty red trim — my version of a catsuit! But on days when customers might be coming by or I have a meeting with private clients, I wear a flattering dress or blouse cut on the bias — the most flattering cut for any figure, in my opinion — with my hair pulled back in case I need to try on some earrings."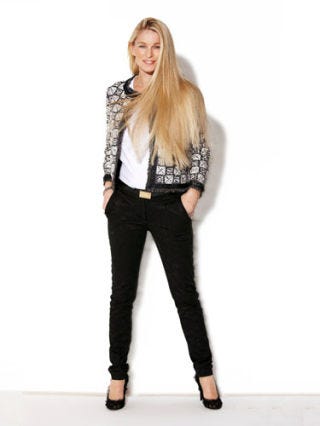 Julie Shay
"I stick to simple prints that aren't too busy. The point is to make the jewelry stand out."
Favorite spots for:
Dresses: Bergdorf Goodman
Bags: Barneys New York, Gucci, and YSL
Outerwear: Burberry
Tops: Kate Boutique in Santa Barbara
Jewelry: My own! (
julieshay.com
)
Pants: Fred Segal
Style note:
"You can't go wrong in a delicate, slimming dress with light, graceful shoes that elongate your legs.
This content is created and maintained by a third party, and imported onto this page to help users provide their email addresses. You may be able to find more information about this and similar content at piano.io