Editors handpick every product that we feature. We may earn commission from the links on this page.
12 Fashion Trends That Defined 2017
When they go low, we go millennial pink.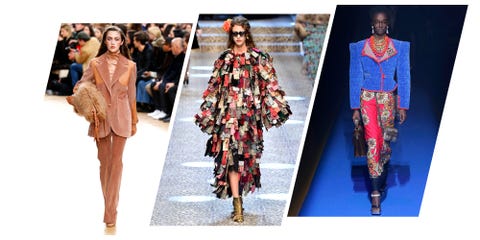 The usual "writing year-in-review content" mood is "I can't remember last Thursday, let alone January," but not this time. No—in 2017, it's more "every moment was so excruciating not even years of therapy could erase the pain." But that sort of muscle memory is good for fashion, especially when you have to summarize the sartorial ups and downs of the past 365 days, as we've done here.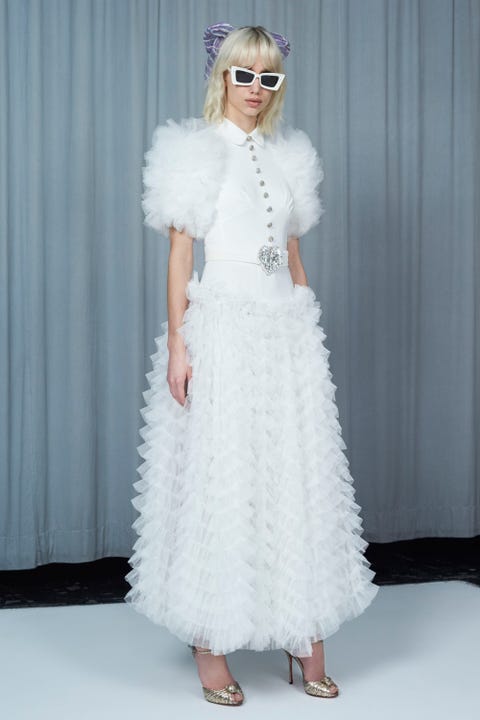 Ruffle-mania!
Ruffles, with their associations of smocked babydoll dresses and slow-dancing, say "you're doing amazing, sweetie," even if you aren't. At least that's the vibe this Alessandra Rich gives off, and plenty of other designers who incorporated the sweet, movement-friendly embellishment in their collections this year.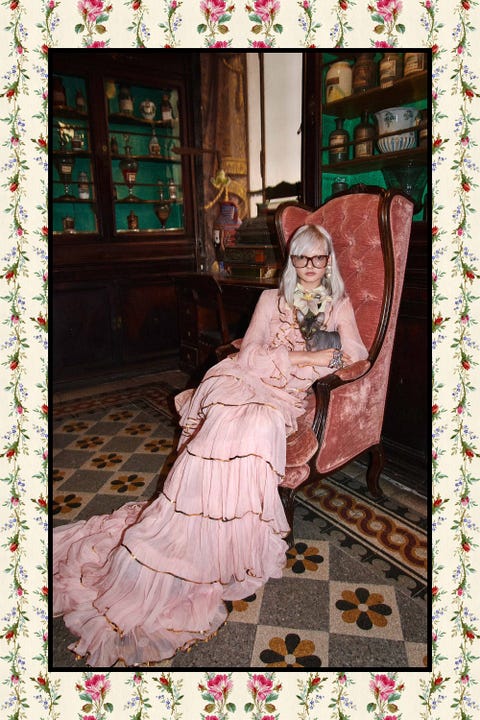 Ruffle-mania!
Gucci
Shop similar: Missguided, $28.50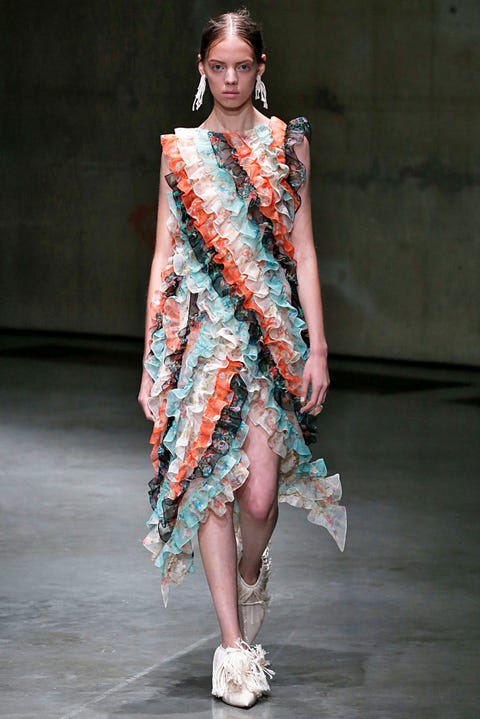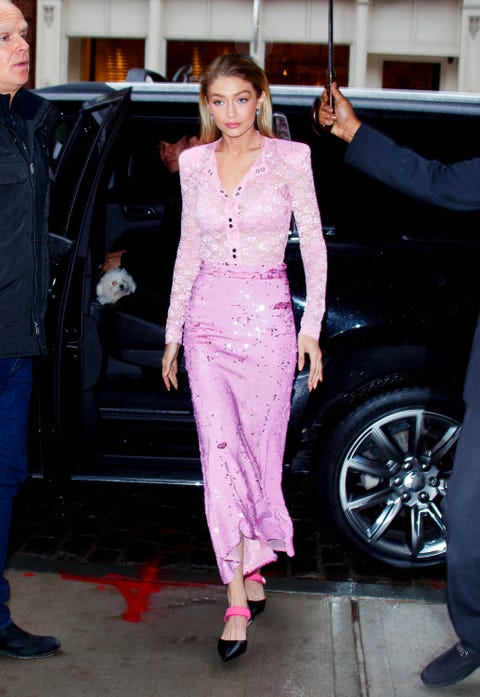 Pink, of the Millennial and Non-Millennial Varieties
Few will be able to utter that phrase without cringing, but the stenographer of time (tough gig) will confirm that this is what we did in 2017. Here is Gigi Hadid wearing whatever-shade-you-like Nina Ricci.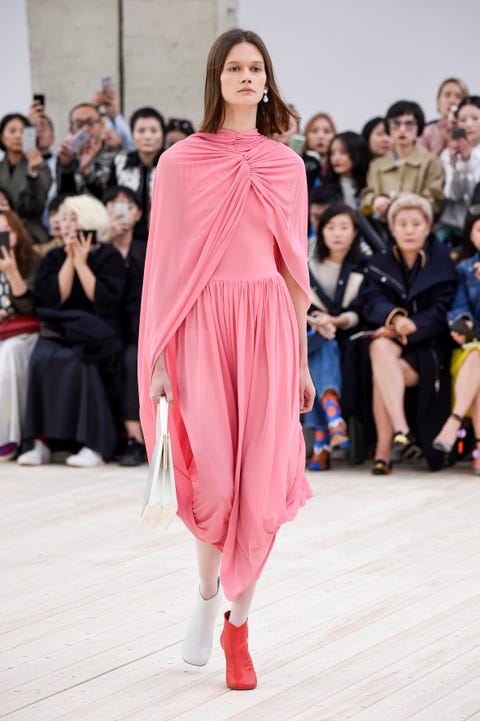 Pink, of the Millennial and Non-Millennial Varieties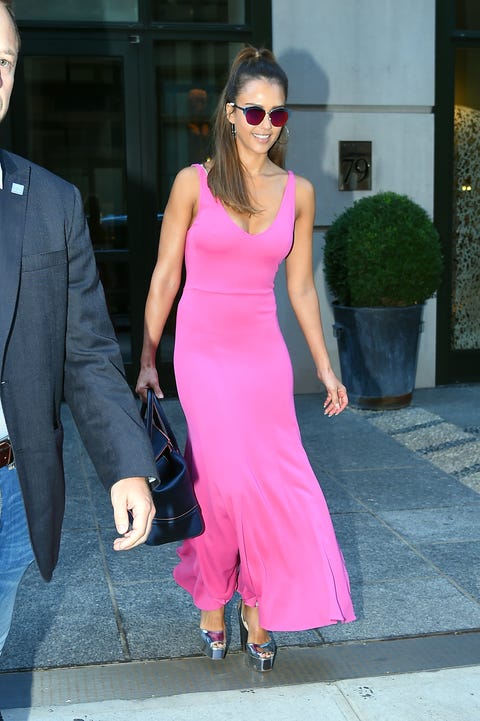 Pink, of the Millennial and Non-Millennial Varieties
Jessica Alba in Narciso Rodriguez
Shop similar: Cinq à Sept, $425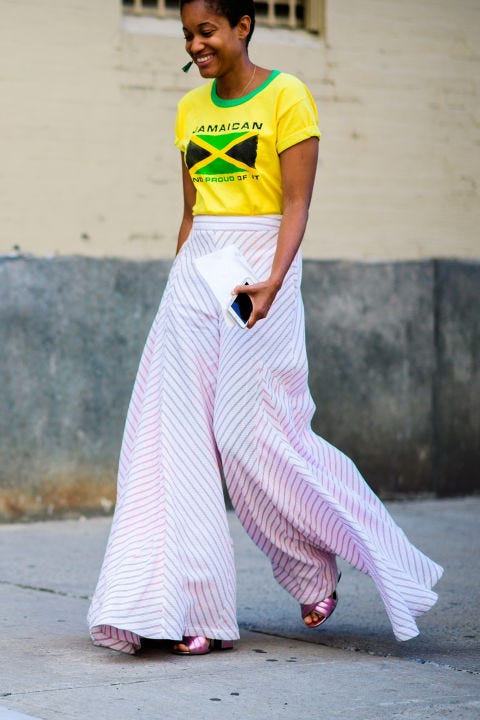 Stripes
Whether one central stripe across the chest on a tracksuit a Victoria's Secret Angel would wear on the plane or a bunch of really tiny ones zigzagging around Tamu Macpherson's very billowy pant legs, stripes burrowed themselves deep into the aesthetic of this year. Why? Could be that they're a sure bet in an uncertain time. Or it could just be that they're...stripes.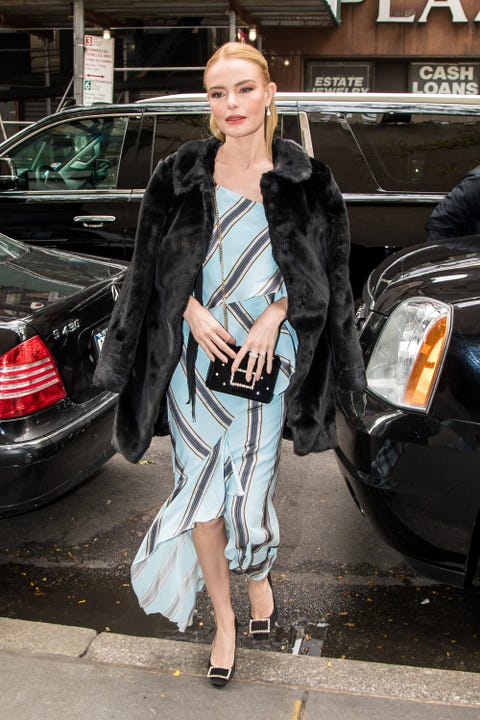 Stripes
Kate Bosworth in Antonio Marras
Shop similar: Roger Vivier, $1,750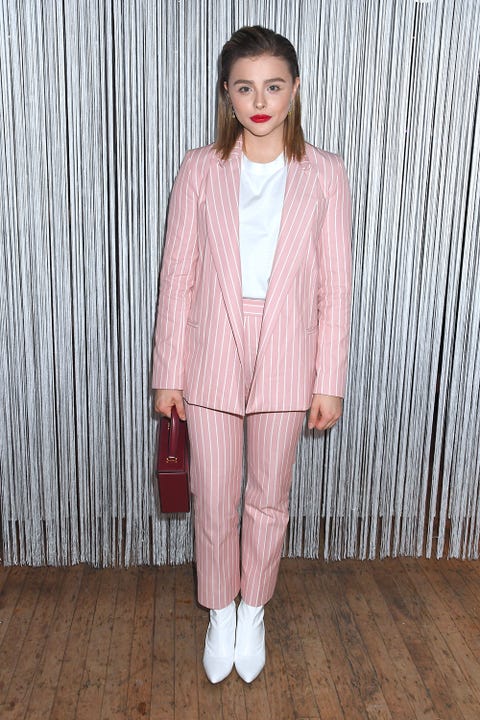 Stripes
Chloë Grace Moretz in Victoria Victoria Beckham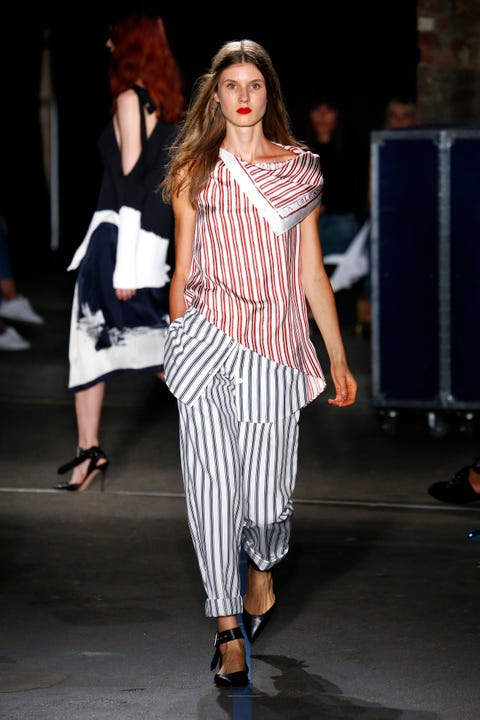 Creative Shirting
On the other, riskier hand, striped button-downs got chopped up and sewn back together again, a bit like Frankenstein's Monster but way better-looking. There's a 9/10 chance you bought something resembling this Monse number this summer.
Shop similar: Monse, $1,490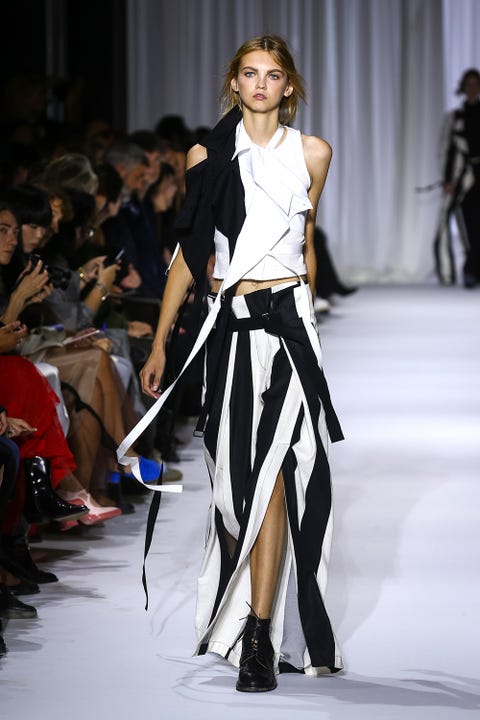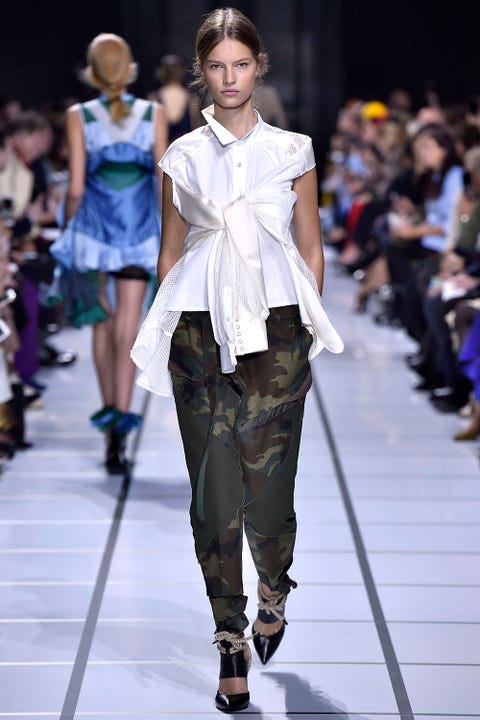 Creative Shirting
Sacai
Shop similar: Sacai, $420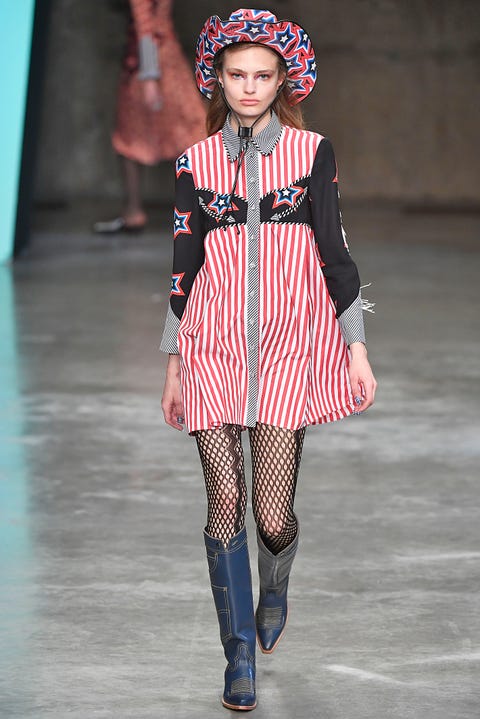 Western Front
Henry Holland showed cowboy boots (a shoe trend of the year), Calvin Klein did those ranch-hand shirts with the contrast pockets, and pretty soon, others will follow. Get thee some boots, ya hear?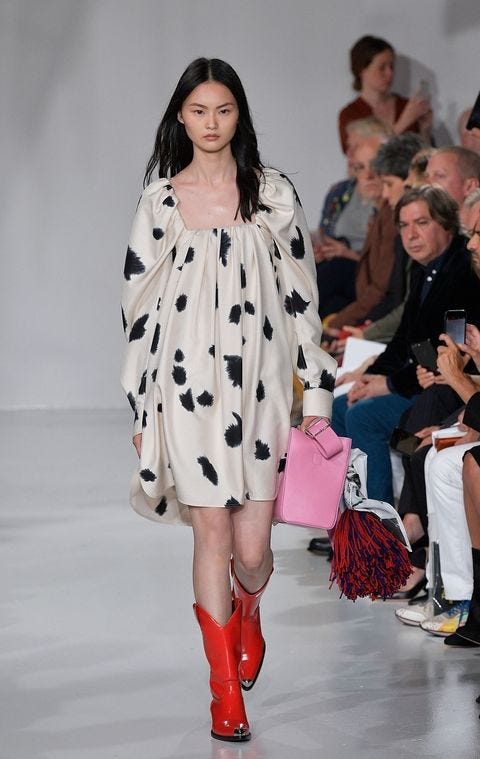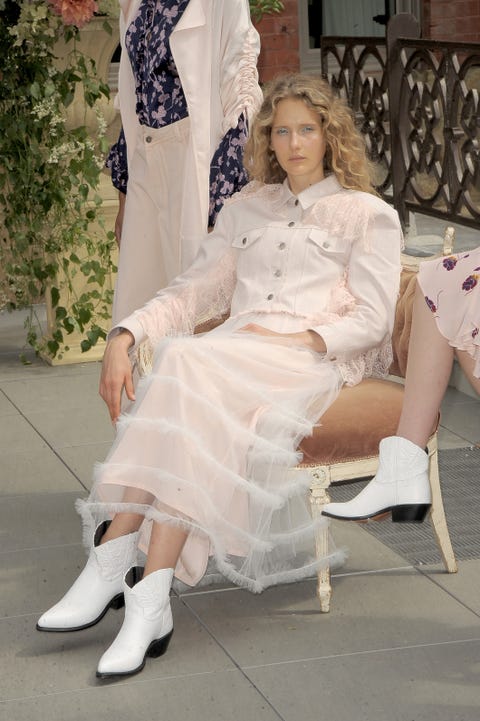 Western Front
Cinq à Sept
Shop similar: Topshop, $160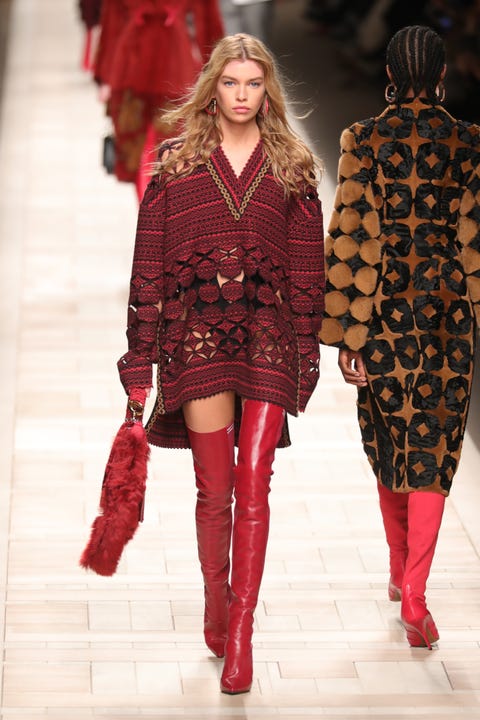 Red
This one seemed to have been agreed on without the input of the Corporate Fashion Illuminati, but designers might've conferred amongst themselves, given how much red showed up on 2017's runways. Here's Fendi.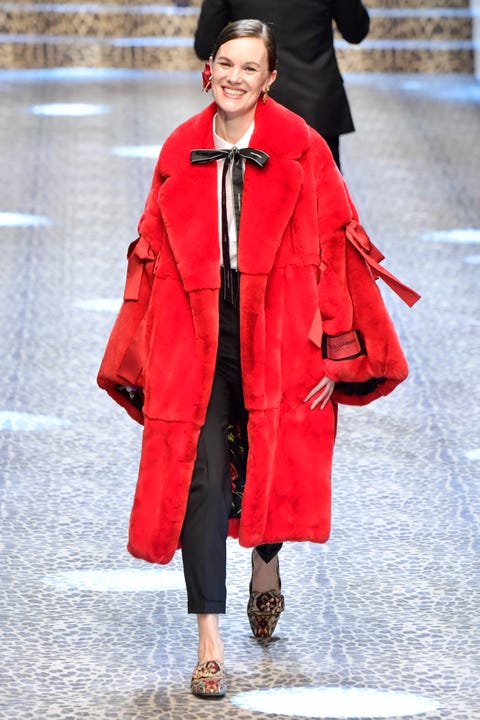 Red
Dolce & Gabbana
Shop similar: Forever 21, $50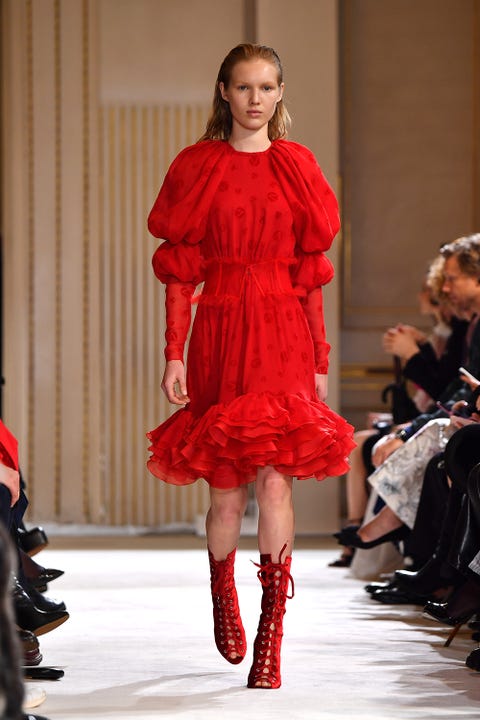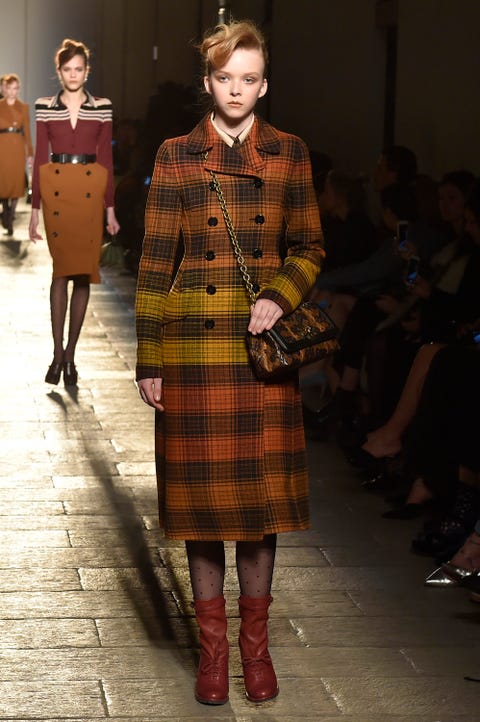 Checks and Plaid
The print: you know. The twist: acidic colors and unexpected tailoring. (And just so you know, the designer here Bottega Veneta.)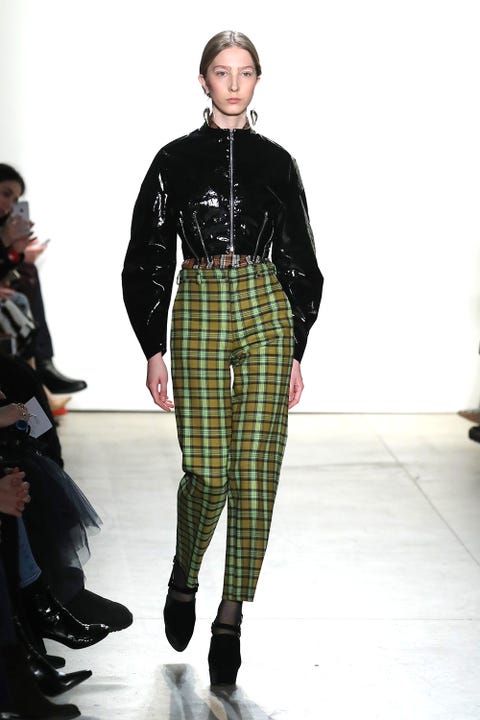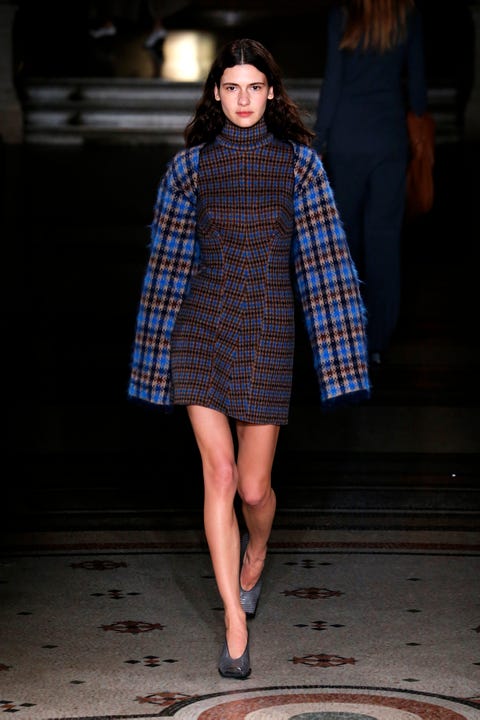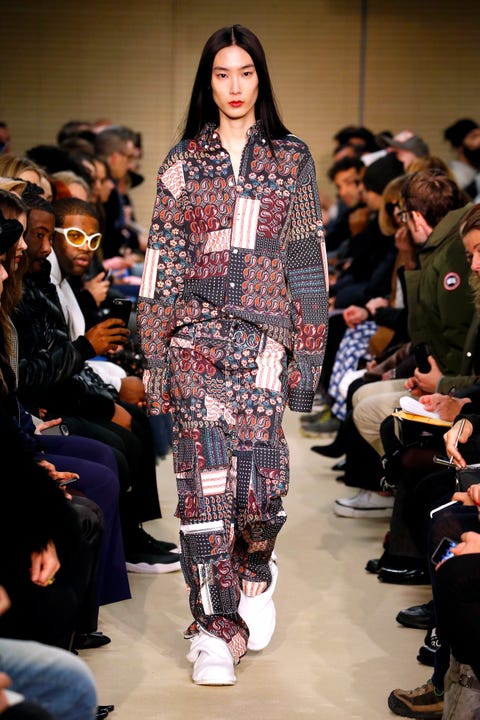 Arts and Crafts
With all the patchwork and crochet, the point is to acknowledge the artist's hand but in an inventive way that suggests the whole thing is much more *elevated* than a simple, "I crocheted this over the course of a year" affair. Take this Public School suit, for example.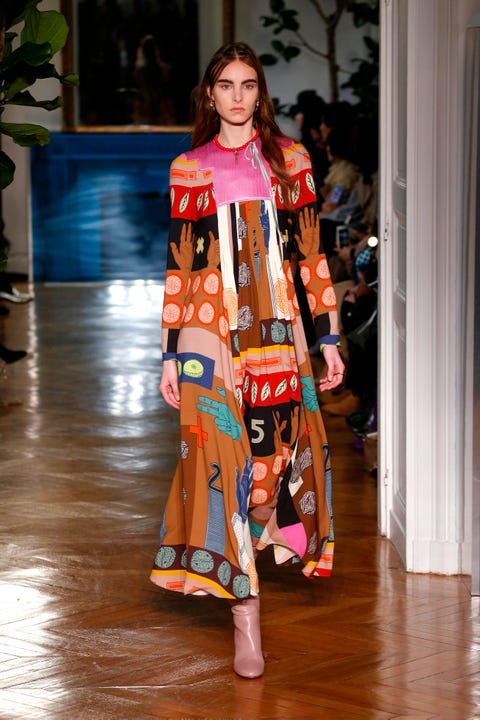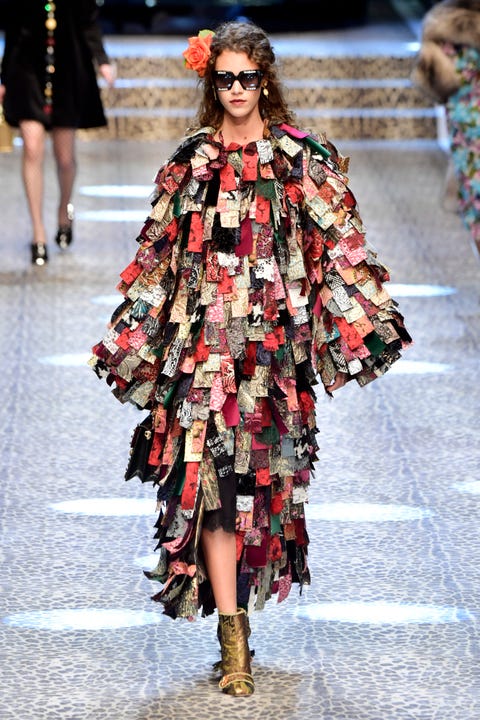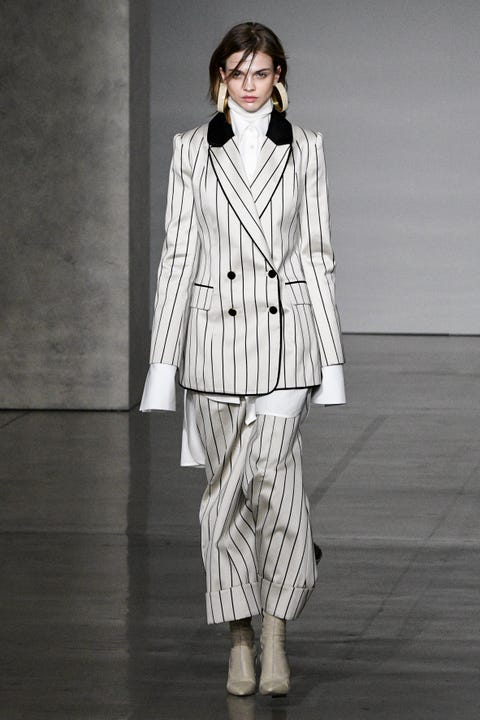 Anti-Corporate Suiting
Just as clothes in general got comfier, so too did suiting, of all things. In texture and in cut, matching blazer and trouser sets got a softer makeover, like this long-line guy from Zimmermann.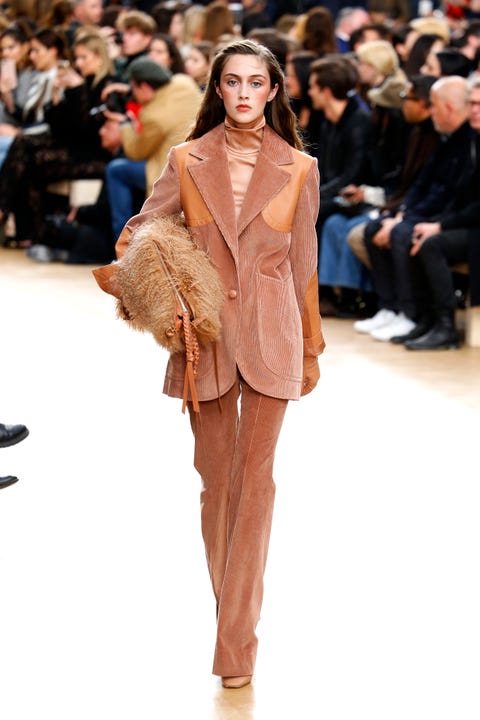 Anti-Corporate Suiting
Nina Ricci
Shop similar: Frame, $575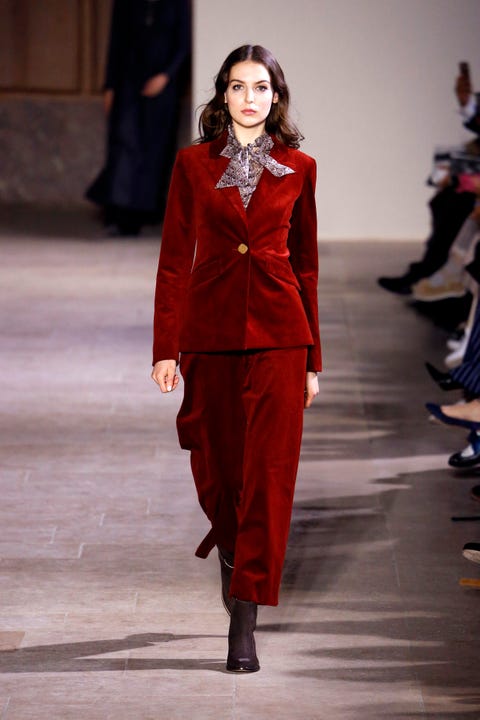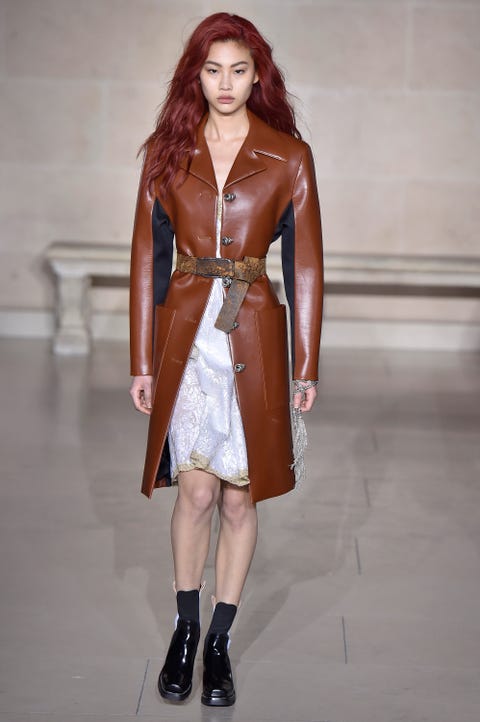 Belted Outerwear
Even if it wasn't Louis Vuitton, you probably wanted some sort of sheeny, self-tying coat this year. Good thing the high street heard you.
Shop similar: Topshop, $170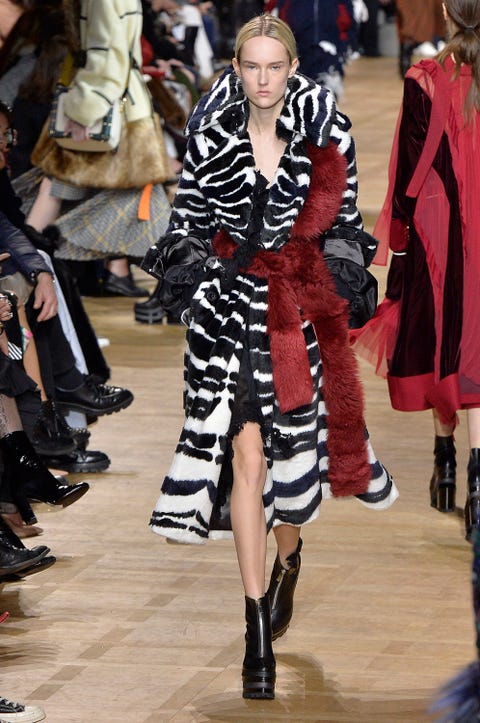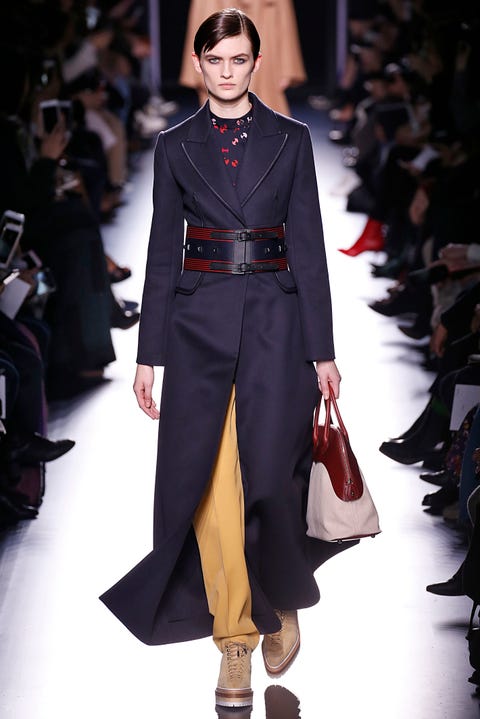 This content is created and maintained by a third party, and imported onto this page to help users provide their email addresses. You may be able to find more information about this and similar content at piano.io