Editors handpick every product that we feature. We may earn commission from the links on this page.
10 of the Year's Best Sneakers Because Athleisure's Not Dead Yet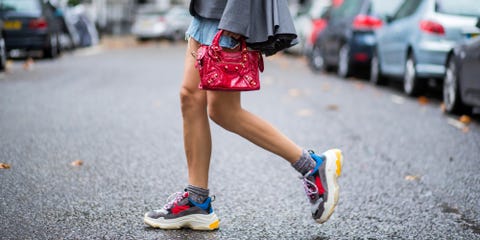 While it was Bella Hadid who coined two of the year's most popular shoe-adjacent catchphrases, it's not as if the Super-Pump, Fresh-Packed Sneakers™ stacked behind her mini ponytail needed the help, like, getting it. That's because 2017 was a big year for trainers—on the runway, the red carpet, and the mean streets. Ahead, 10 of the very best that, yes, you can still buy without sleeping on the sidewalk—if you're quick about it.
This content is created and maintained by a third party, and imported onto this page to help users provide their email addresses. You may be able to find more information about this and similar content at piano.io