Editors handpick every product that we feature. We may earn commission from the links on this page.
13 Spectacular 2017 Wedding Dresses That You Can Buy Now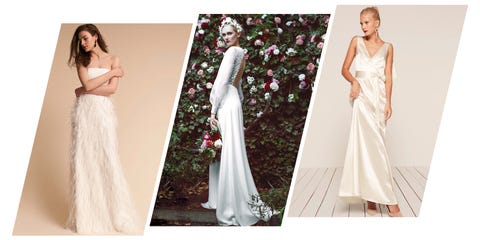 Falling in love: bold move. Buying a dress to wear to make your love tax-filing-status official: bolder move. But with the proliferation of the internet and e-commerce, that's not such a gamble anymore. Here, see 13 of the year's prettiest, most available (online) options, should you meet someone tonight and decide to run away together in 3–5 business days.
This content is created and maintained by a third party, and imported onto this page to help users provide their email addresses. You may be able to find more information about this and similar content at piano.io