13 Spectacular 2017 Wedding Dresses That You Can Buy Now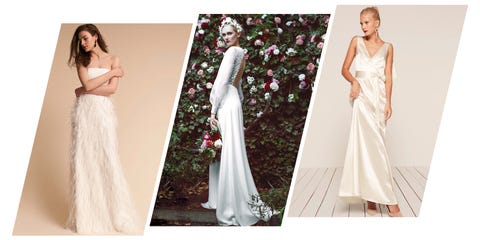 Falling in love: bold move. Buying a dress to wear to make your love tax-filing-status official: bolder move. But with the proliferation of the internet and e-commerce, that's not such a gamble anymore. Here, see 13 of the year's prettiest, most available (online) options, should you meet someone tonight and decide to run away together in 3–5 business days.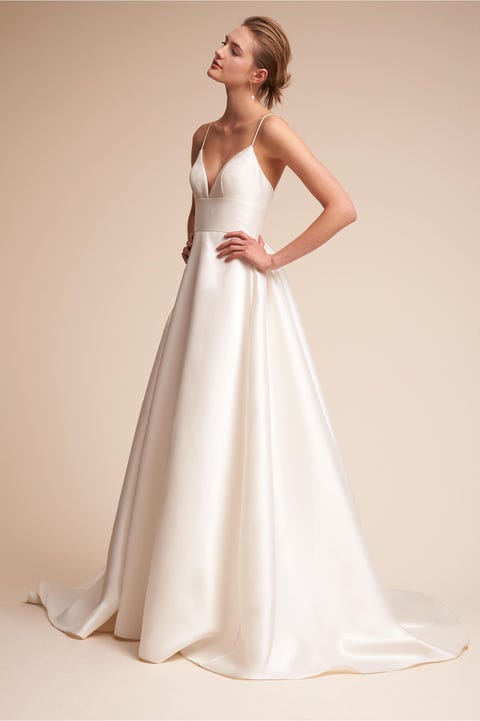 Kind of like the aftermath of Malin Ackerman cutting into her mom's dress (and making 27 Dresses Katherine Heigl mad in the process), but with more skirt and pockets. P-O-C-K-E-T-S.
BHLDN, $1,450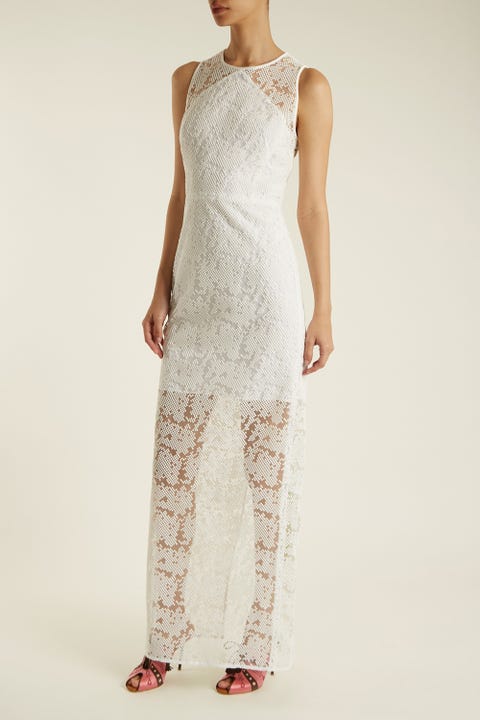 With the sheer lace overlay, super chic for a beach somewhere with just you two, the officiant, and some random witnesses you pulled off the street.
Diane von Furstenberg, $693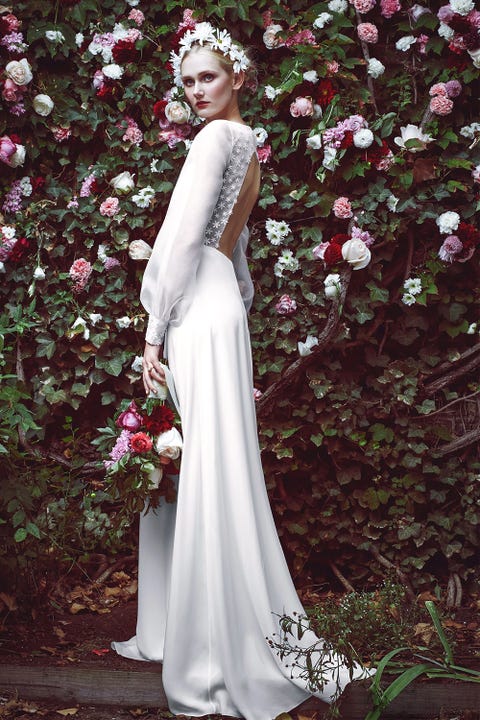 Okay, you'll have to wait for this guy to be custom-made, but if you love something, you can hang on for the sheer sleeves to be puffed and the flowers to be appliquéd.
Honor, $6,695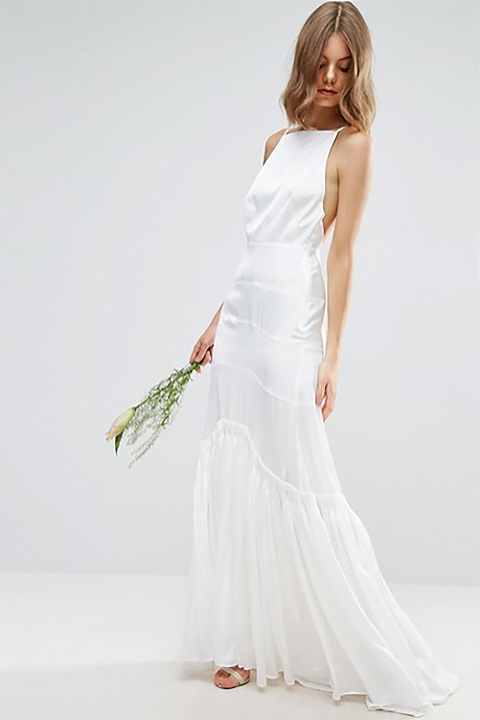 Better give it a good steam, but how beautiful would this be against black sand or sheaves of wheat?
ASOS, $237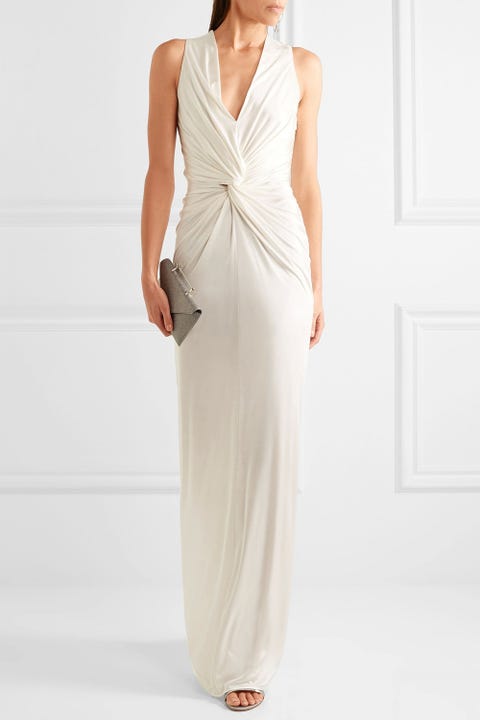 The fabric's jersey, so you're basically wearing a wedding T-shirt that you could definitely recycle for your next dress-up event.
Lanvin, $1,062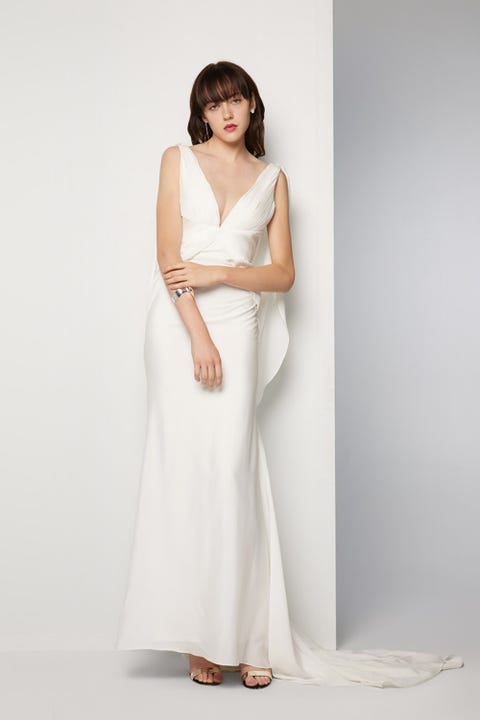 "It's $269?" you say suspiciously. "ELEGANT COWL BACK!!" you then say when you she turns around.
Fame & Partners, $269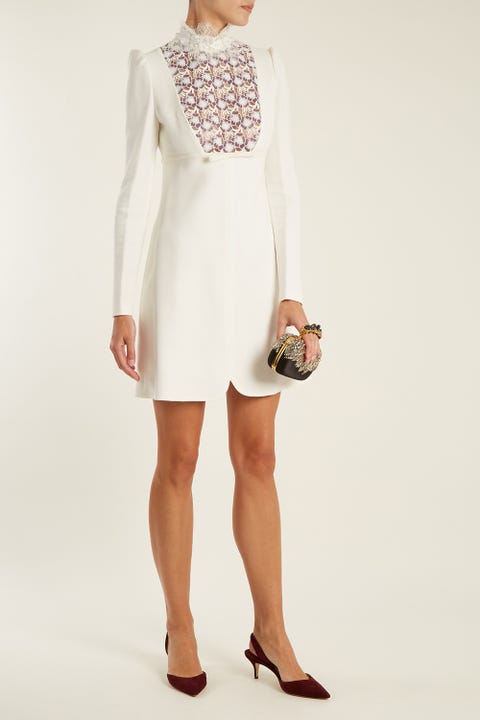 City Hall is calling. They want you and your person to come down immediately.
Giambattista Valli, $2,250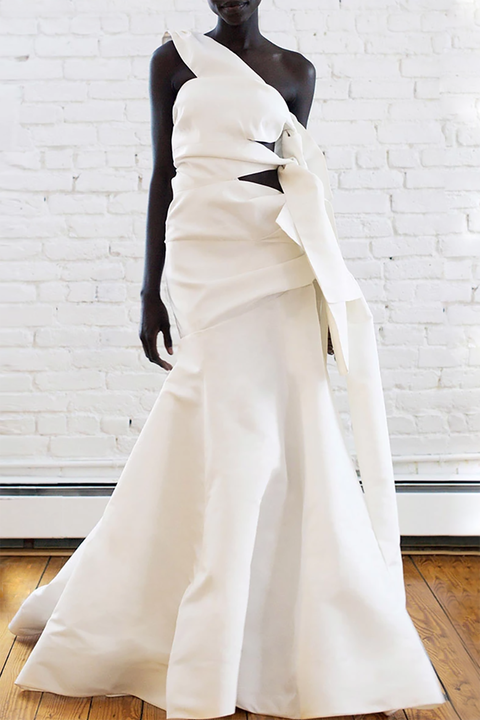 Gasping.
Rosie Assoulin, $10,995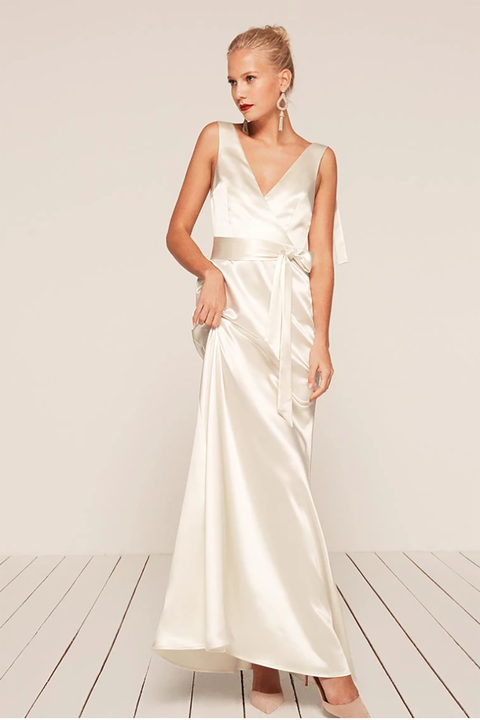 It's called the Sienna, which is super apt, given that Miller would wear this with her perfect swoopy bangs and vintage accessories.
Reformation, $428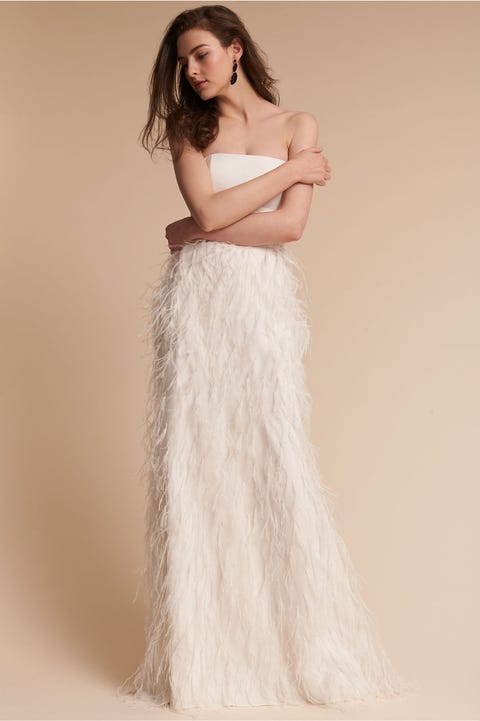 Just because you bought it online doesn't mean you can't look like you stepped out of a fragrance commercial in which you leave a male model at the altar to go hot-air ballooning.
BHLDN, $2,200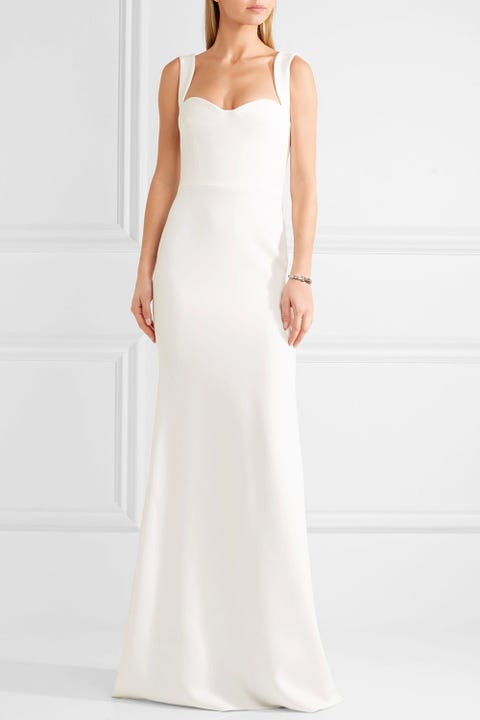 Great structure, with a neckline that'll make for Amal Clooney-status photos.
Victoria Beckham, $1,680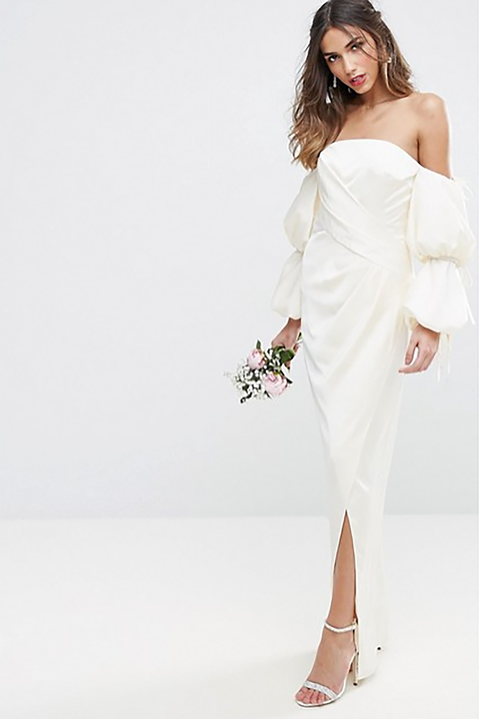 Cheerful, and of-the-moment. Plus, the price (!!!).
ASOS, $190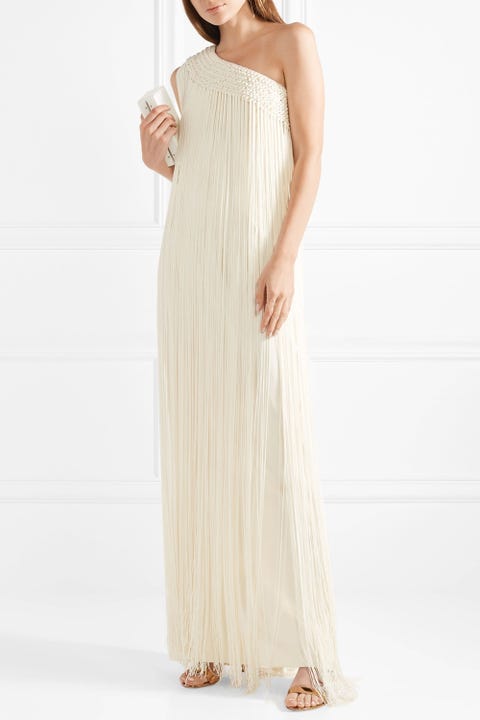 Go straight from the ceremony to the after-party, where you shimmy so hard the tassels on your dress give nearby guests welts. (But they don't mind.)
Temperley, $2,650
This content is created and maintained by a third party, and imported onto this page to help users provide their email addresses. You may be able to find more information about this and similar content at piano.io