Ones to Watch: 5 Rising Red-Carpet Style Stars to Keep an Eye On in 2018
Make room on the best-dressed list.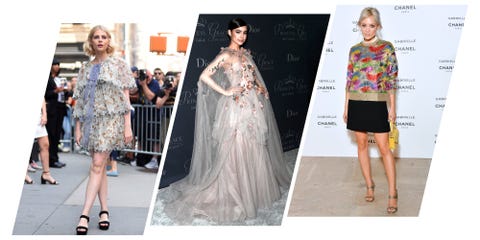 Sure, we can always count on the Nicoles and Juliannes in the Hollywood stratosphere to bring the McQueen and custom Prada (bless), but what might be even more interesting are the ones coming up—the ones who are on their way to having enough fashion clout for their stylists to hold onto whatever samples they want, because that's how the game is played. Ahead, see five rising sartorial stars from which we expect very big things.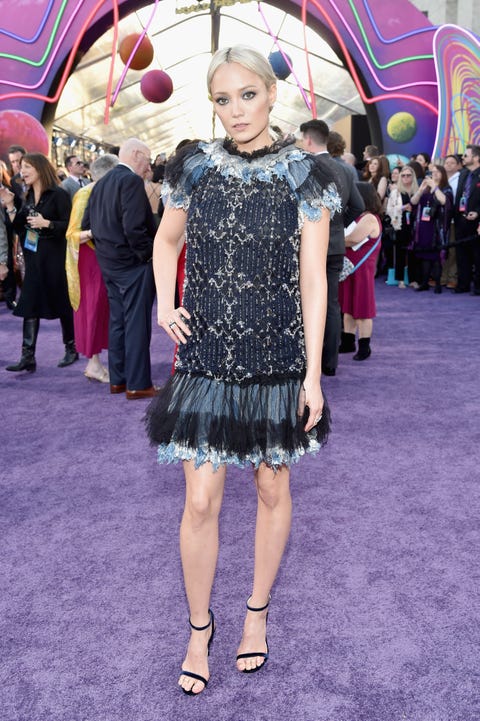 Pom Klementieff
Let's see...super striking: check. French: check. In with the house of Chanel: check (she's wearing it here to the premiere of Guardians of the Galaxy Vol.2., in which she plays a green alien). Throw in the formidable skills of stylist Petra Flannery, and you've got exactly the ingredients for one (1) piping-hot style star.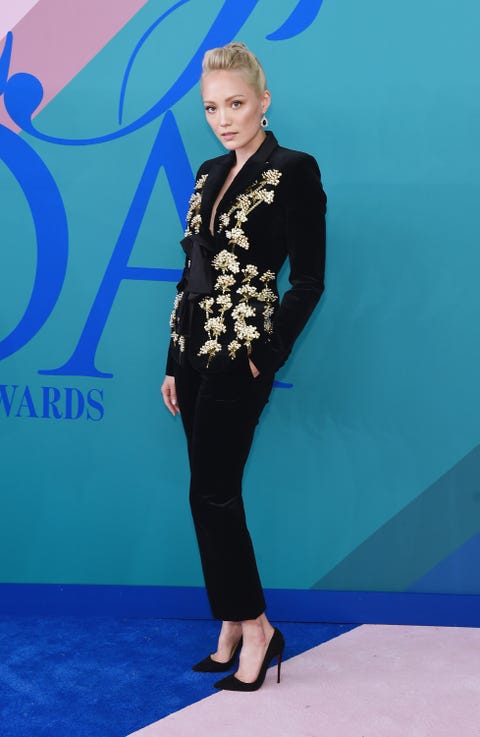 Pom Klementieff
In Altuzarra
Shop similar: Altuzarra, $1,079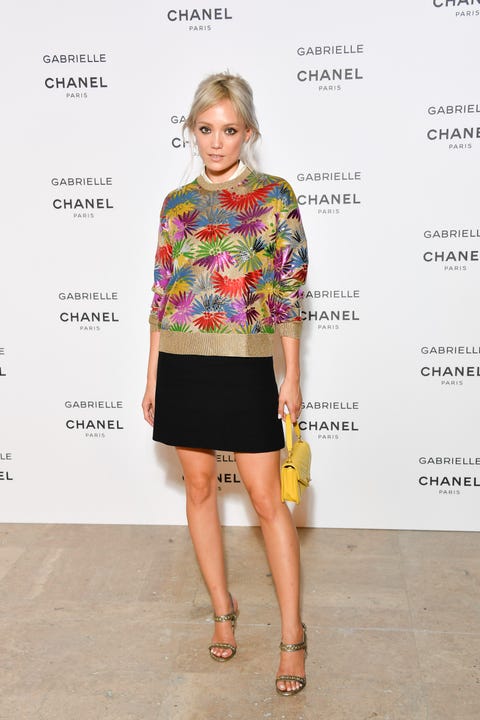 Pom Klementieff
In Chanel
Shop similar: Chanel, $1,665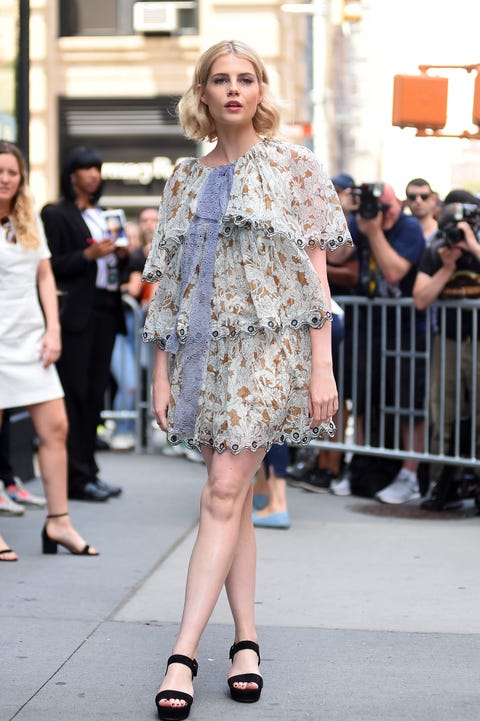 Lucy Boynton
You might know her from the Netflix series Gypsy or The Blackcoat's Daughter or Sing Street. Or you might just be like, "Wait. How did I not know Sienna Miller has short hair again?" We can't fault you too much for that mistake, as she does show a similar sort of Miller-ian nonchalance in dressing, which often includes wares from the likes of Chloé, Valentino, and Prada. Never a bad thing.
Chloé, $4,250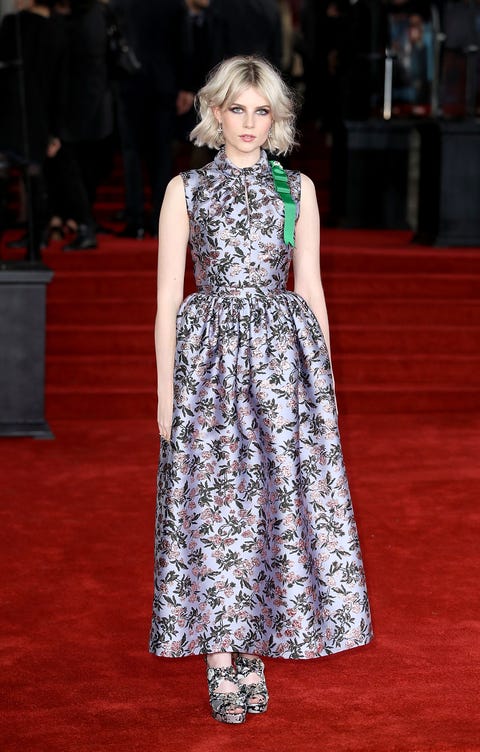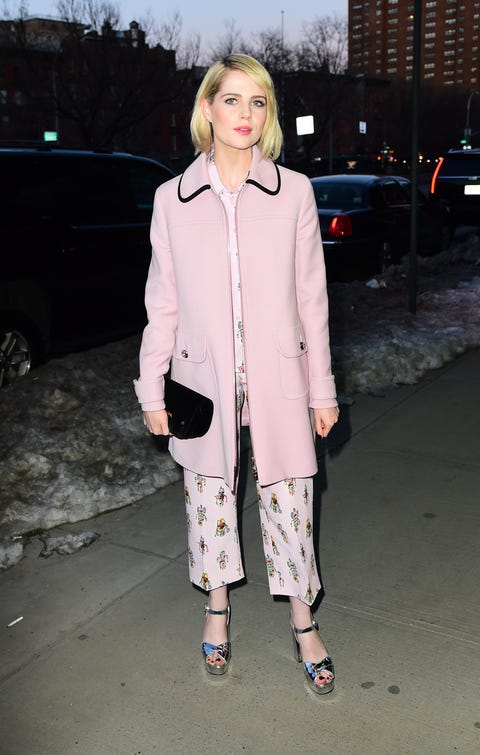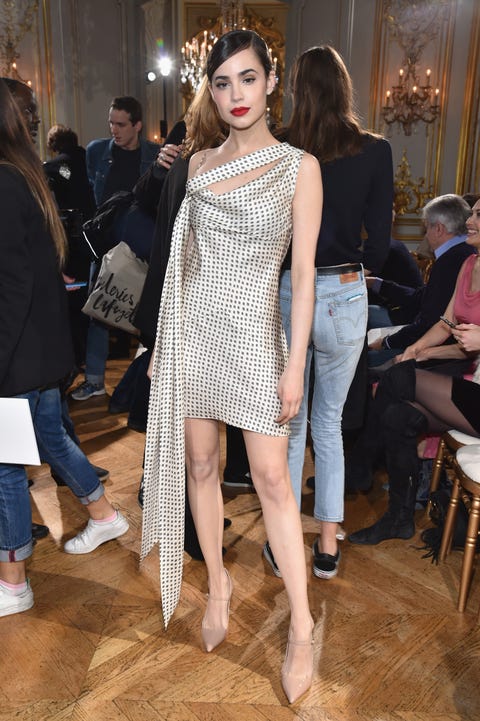 Sofia Carson
One time, I accidentally watched a whole Disney Channel movie starring Carson as Cinderella in a blonde wig aboard a cruise ship. It was wild, but her star power even shined through there, which means that it makes sense she'd also be sitting front-row at Galliano and pulling off major gowns with aplomb.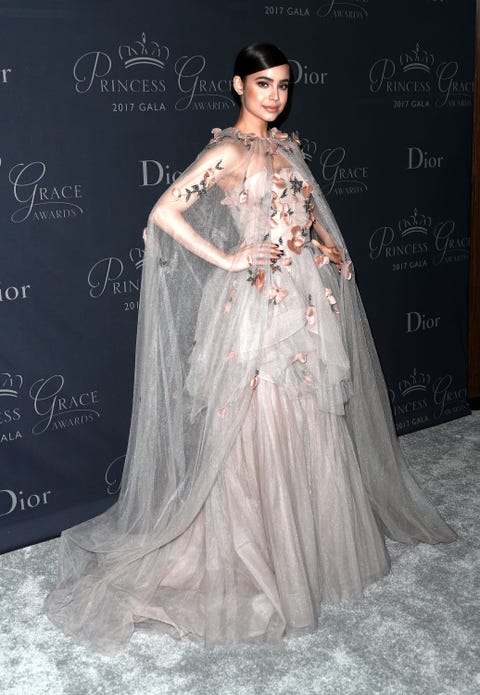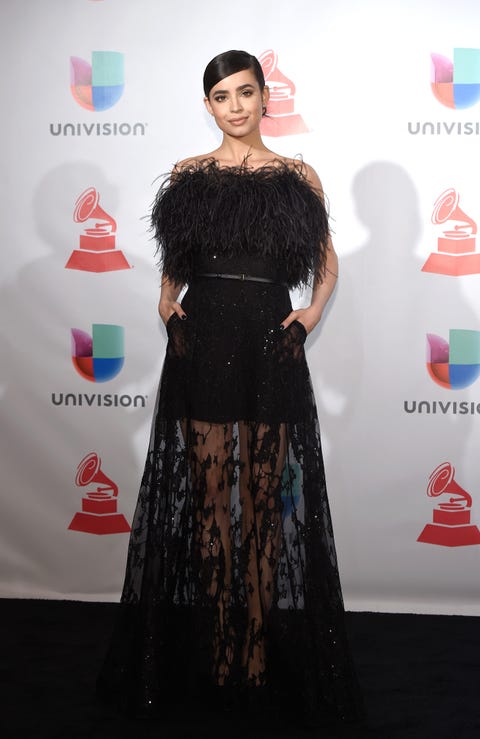 Sofia Carson
In Elie Saab
Shop similar: Reformation, $218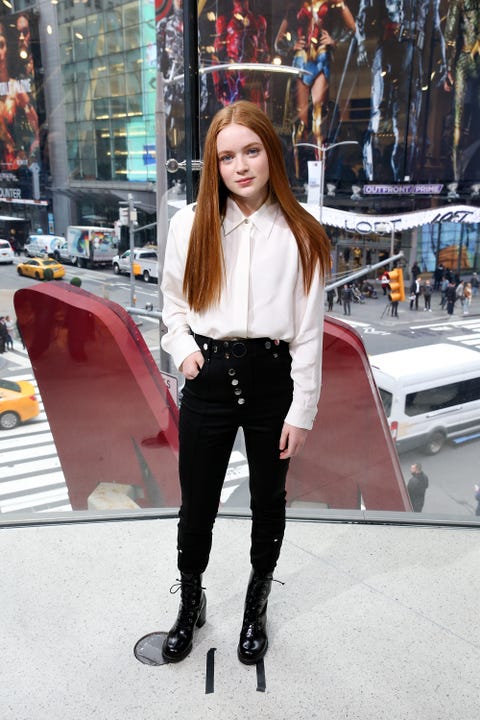 Sadie Sink
Ah, to be 15 and promoting your mega-hit show wearing Alexander Wang. But while one could argue that being chic at such a young age is easy when you're part of the cast of Stranger Things 2, one could counter-argue that restraint in the face of access is rarer still.
Alexander Wang, $695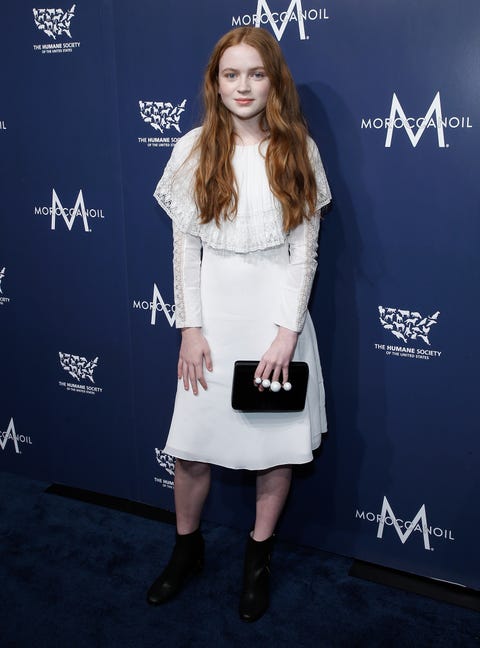 Sadie Sink
In Stella McCartney
Shop similar: Topshop, $100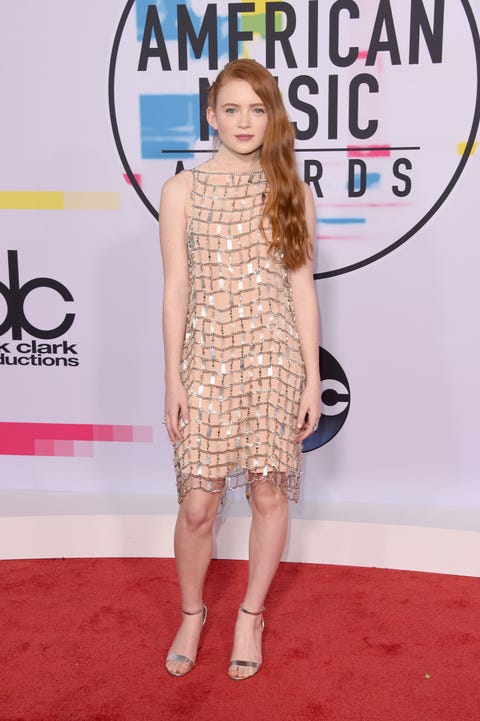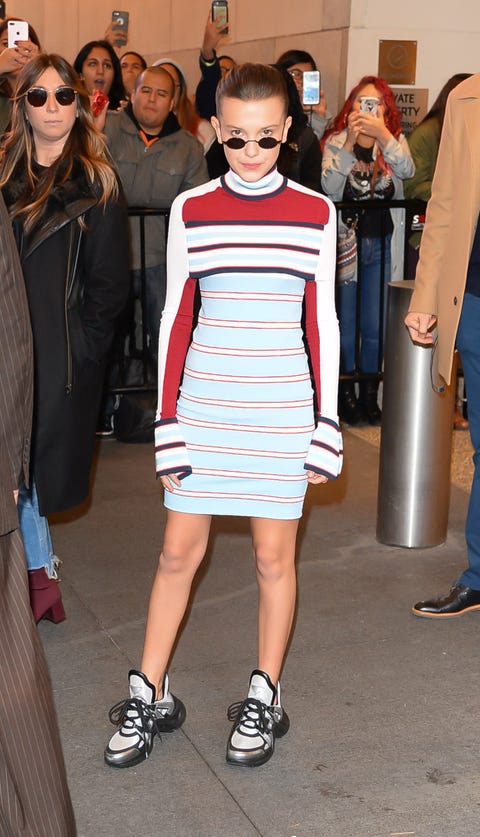 Millie Bobby Brown
Surprise—not. While there's no doubt ya girl MBB is already a bona fide fashion star—she's in Louis Vuitton, for crying out loud—the headline technically says "ones to keep an eye on." And with the "she's growing up in front of our eyes" and "13-year-olds then vs. now" bullshit going on, how she presents herself to the world will be more interesting than ever. Never change for the haters, Millie. Because you shouldn't have to.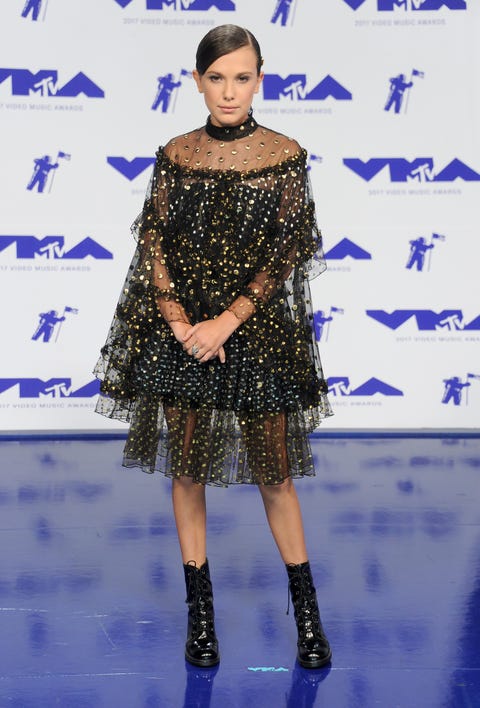 Millie Bobby Brown
In Rodarte
Shop similar: Velvet, $229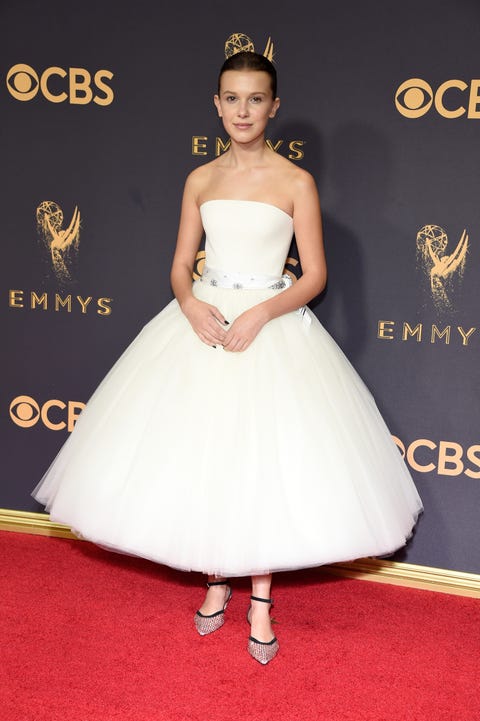 Millie Bobby Brown
In Calvin Klein by Appointment
This content is created and maintained by a third party, and imported onto this page to help users provide their email addresses. You may be able to find more information about this and similar content at piano.io