10 Alpha-Woman Supplies for the Office
No matter how many years its been since you were last in school, indulge your urge to shop this season with these go-getter-approved work accessories.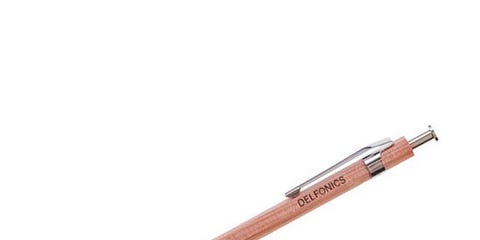 We just love this time of year! Think cinderblock-heavy September issues of your favorite fashion mags, peppy notebook commercials, and a whole new fall wardrobe for which to shop. No matter how many years its been since you were last in school, indulge your urge to shop this season with these go-getter-approved work accessories.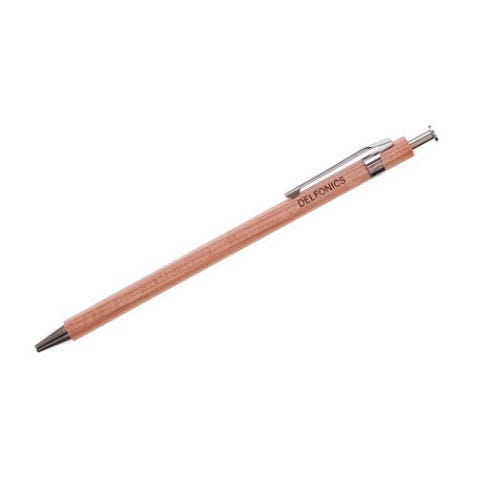 The Supplies
We love the wooden finish of this oh-so-genteel ballpoint pen (also in available retro school bus yellow) from Japanese stationer Delfonics. The black ink stationary tool has a pencil version, as well.
Pen, $10; jcrew.com.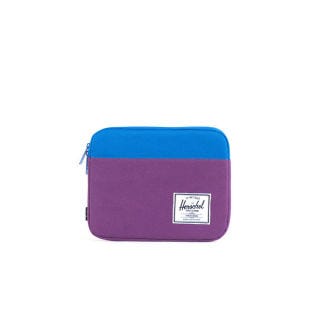 The Supplies
So you never go anywhere without your iPad? That's why we're obsessed with the Anchor Sleeve from Herschel, the newest on-campus favorite for perpetually-chic scenesters. Bonus feature: There is a padded fleece lining so your baby never gets cold. Available in three head-turning designs. Prepsters, check out the Black Tartan.
Sleeve, $34.99, herschelsupply.com.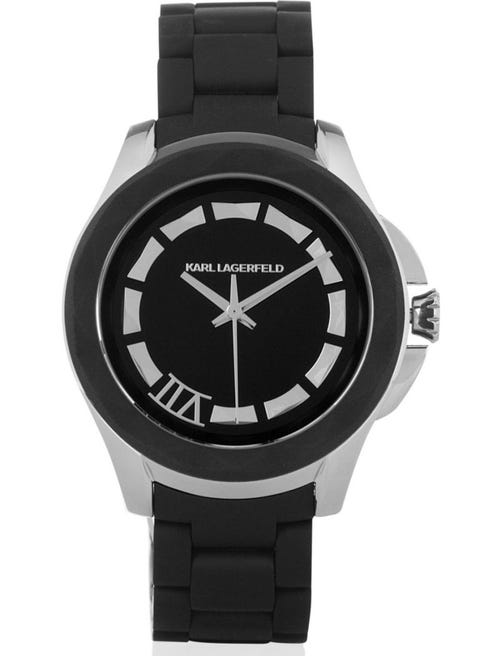 The Supplies
You know you've made it when you're rocking a serious timepiece—the status symbol of the corner office. This timeless black beauty always commands attention and pairs gorgeously with your favorite pencil skirt and little back dress.
Watch, $279; net-a-porter.com.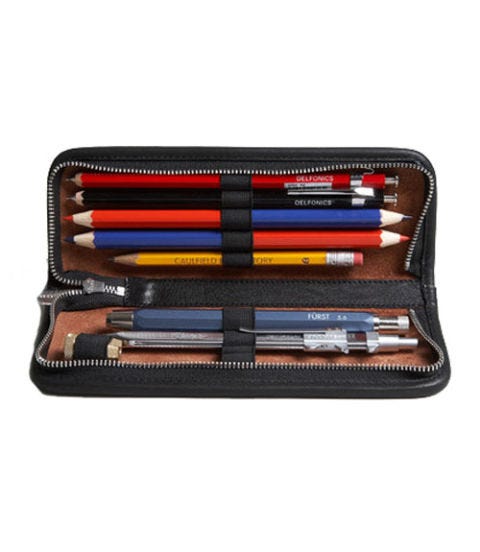 The Supplies
Finally, a pencil case sophisticated enough for adults. The calfskin leather Lenz is a favorite of drafters, architects, and engineers who stash the tools of their trade in this compact case. Fill it with your pens and pencils… Or do as we do and swap in an eyeliner or two.
Pencil Case, $75; theghostlystore.com.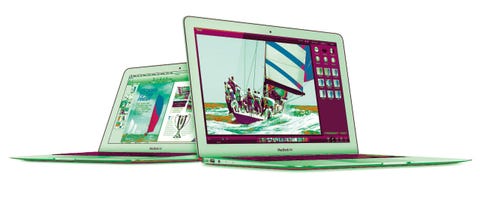 The Supplies
Weighing in at a little more than two pounds and slim enough to tuck into your satchel or tote, the Macbook Air is the perfect career sidekick. Travel with it, set up shop at your neighborhood café, or discreetly take notes on it during your next meeting. With nine hours of battery life, it should never fail you.
Laptop, $999-$1199; apple.com.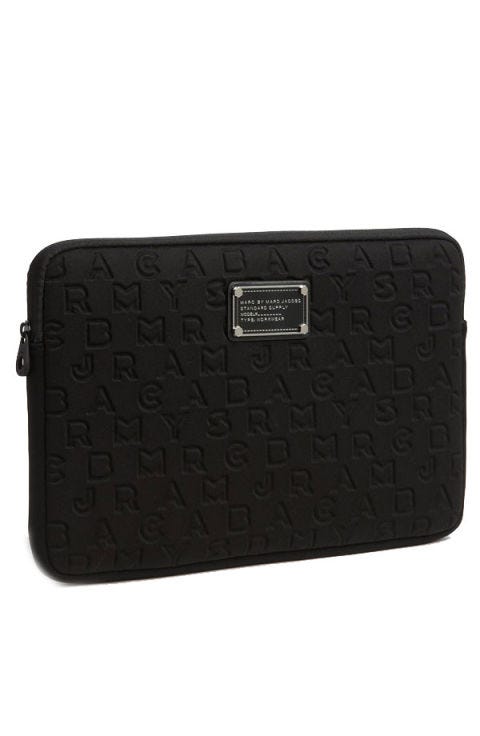 The Supplies
A perfect fit for your slim 11-inch MacBook Air, this sleek Marc by Marc Jacobs sleeve comes in black and dusty brown with a protective neoprene and top zip closure—never worry about coffee spills again.
Sleeve, $58; nordstrom.com.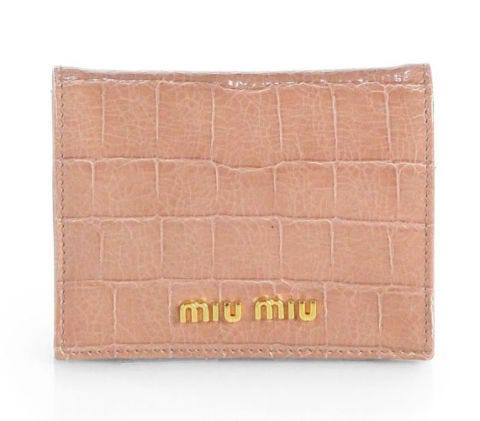 The Supplies
You worked so hard for those impressive business cards—don't overlook the case you carry them in. Nothing says you value your career more than the right business card case. We love this fetching croc number, designed with working women in mind, including four card slots for credit cards and IDs. It is available in black or blush, both equally noteworthy.
Card Case, $210; saks.com.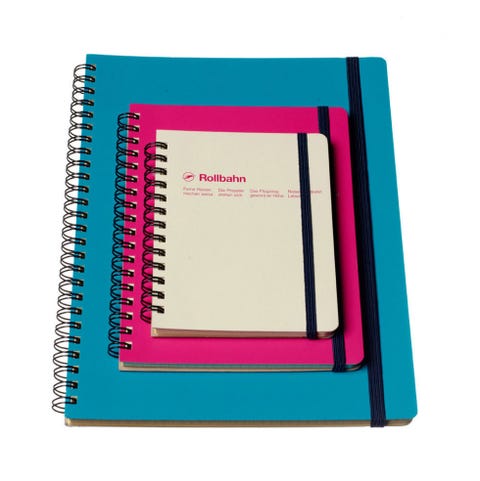 The Supplies
Impress colleagues and managers when you pull out this eye-catching number, a favorite in Japan. Available in 12 hues, the notebooks come in three sizes and boast five full-size clear back pockets and an elastic closing strap—ideal for toting around your ID, notes, or whatever else you'll need to ace the big meeting.
Notebook, $10; shop.walkerart.org.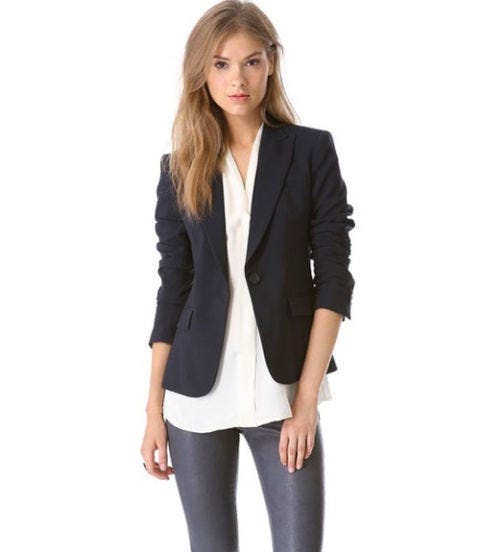 The Supplies
If you don't already own a classic black or navy blazer—a wardrobe staple—get to it. Pronto. Fit is key here, and it's worth investing in one that's well-made and hugs your figure. The peaked lapels on this Theory stunner give an old standby a modern finish. Wear with everything. Seriously.
Blazer, $395; shopbop.com.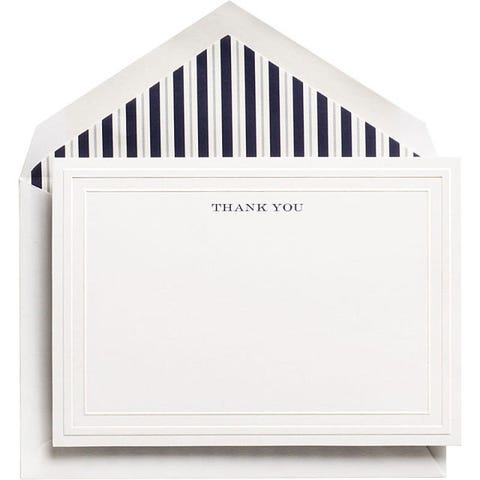 The Supplies
Every boss will tell you that it's the details that matter. Impress would-be employers and special clients with these personalized note cards (worth splurging on, though ask your firm if you can expense them). This set of 10 comes with striking indigo striped lined envelopes, perfect for women who mean business.
Cards, $21.95; paper-source.com.
This content is created and maintained by a third party, and imported onto this page to help users provide their email addresses. You may be able to find more information about this and similar content at piano.io