Editors handpick every product that we feature. We may earn commission from the links on this page.
12 Unique Wedding Dresses for the Nontraditional Bride
Save these to your Pinterest immediately.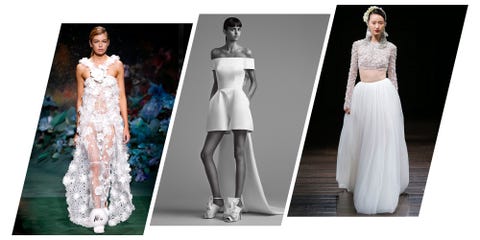 Shopping for wedding dresses often means viewing the same boring parade of princess ball gowns, rinse and repeat. Because you want to look classic but still keep it fresh on your wedding day, here are 12 of the most stunning gowns from the latest bridal season to inspire you to think outside the white poufy dress.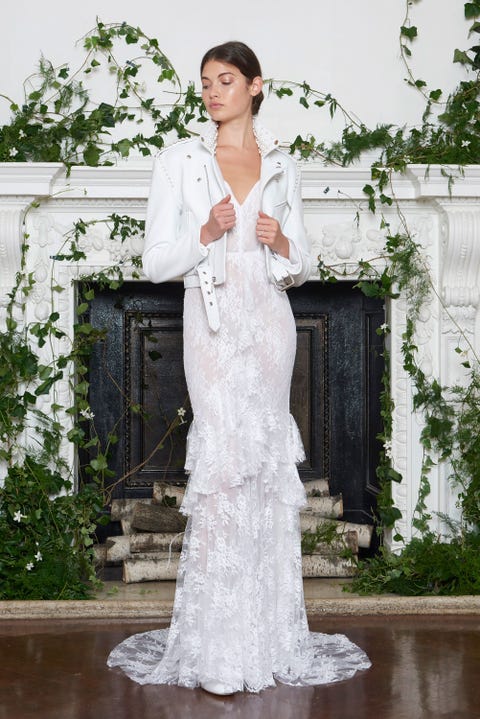 Monique Lhuillier
Okay there, Ms. "I'm So Cool I'm Going to Wear a Cropped Moto Jacket Studded with Pearls Over My Lace Wedding Dress."
Shop similar: Express, $139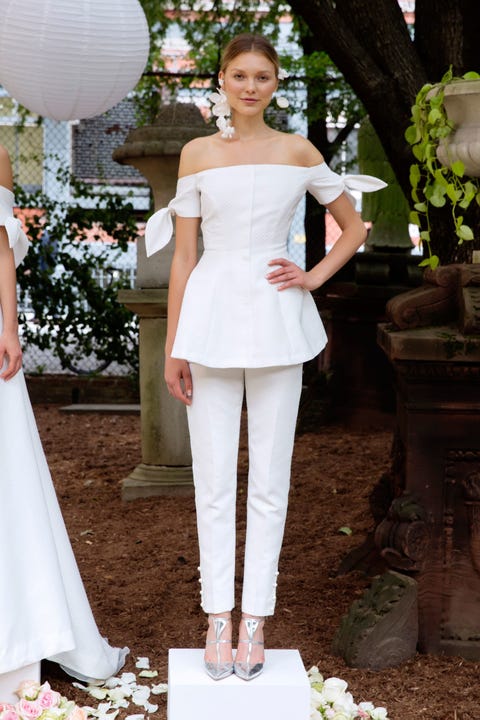 Lela Rose
When you're so chill you could skip straight from your ceremony to a picnic in the park (provided you lay down a really big blanket, of course).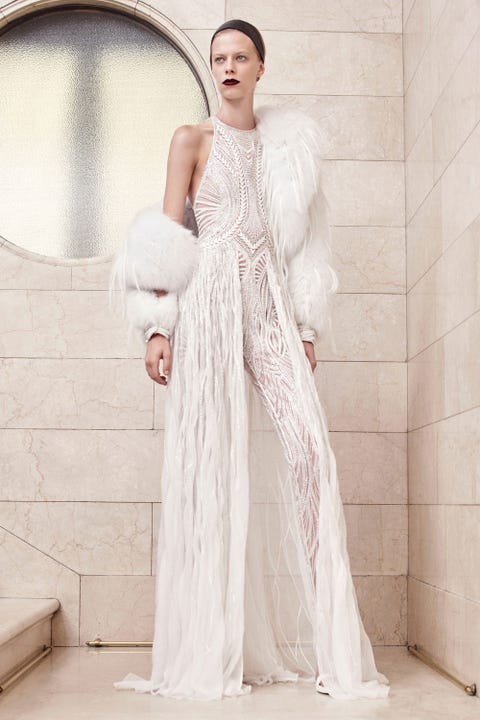 Atelier Versace
Stylist: "What do you want?" You: "A jumpsuit but also those rotating brushes from the carwash." Stylist: "Say no more."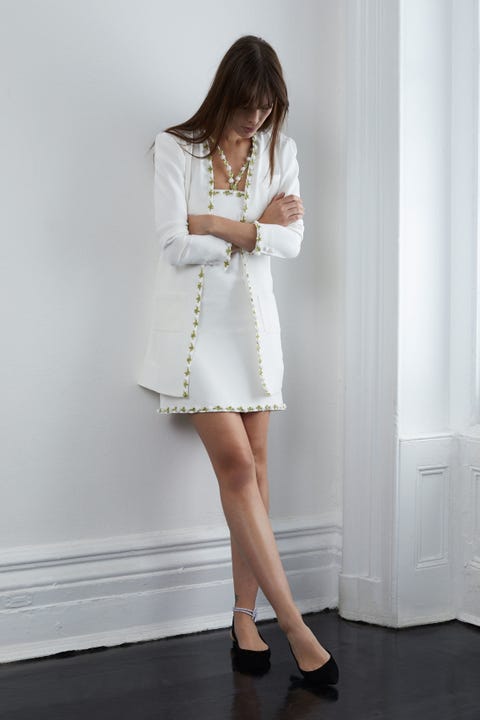 Lein
Makes you want to be French and get married in an infuriatingly chic city hall ceremony, don't it?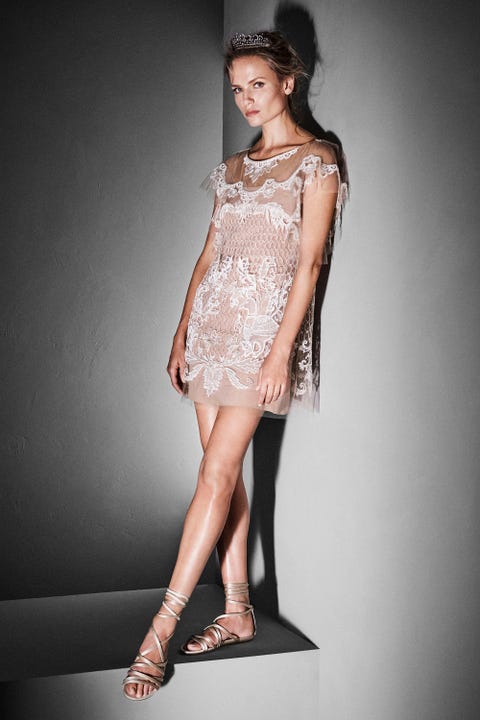 Alberta Ferretti Limited Edition
Same, but more of a barefoot-on-a-beach vibe. But still French.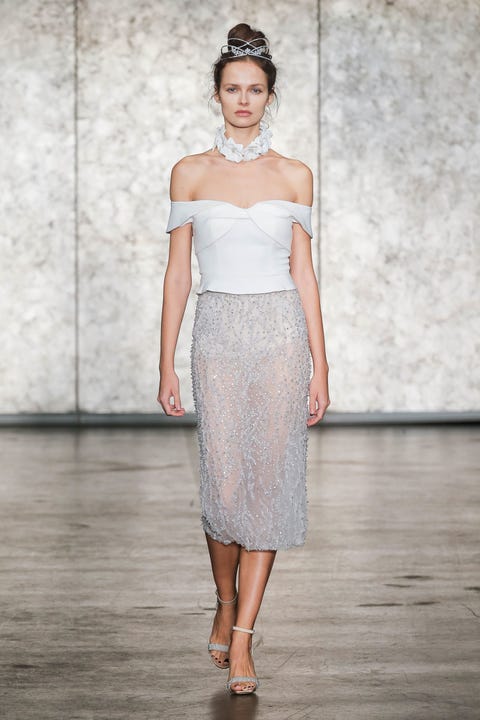 Inbal Dror
Separates, for one. A sheer bottom-half separate, for another.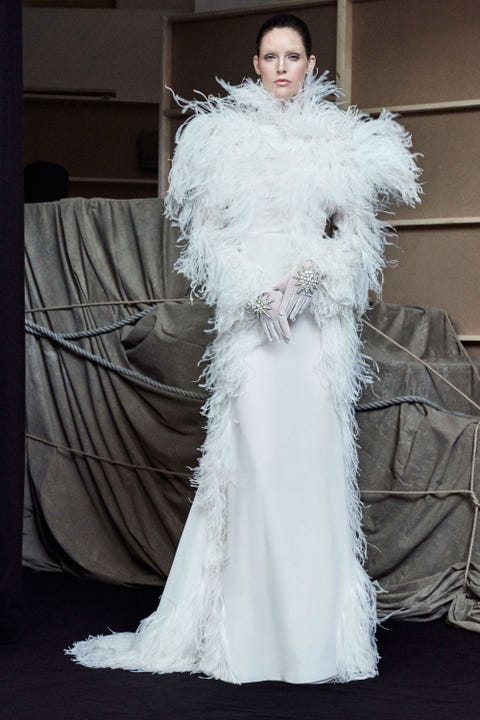 Francesco Scognamiglio
Some brides want to look like fairy princess, and that's fine. But others want to look like Tilda Swinton's White Witch, which is fine too.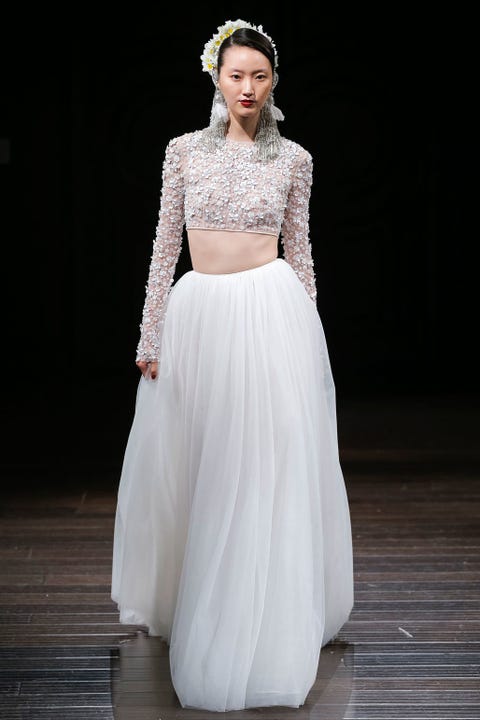 Naeem Khan
Once you crop top, you can't stop.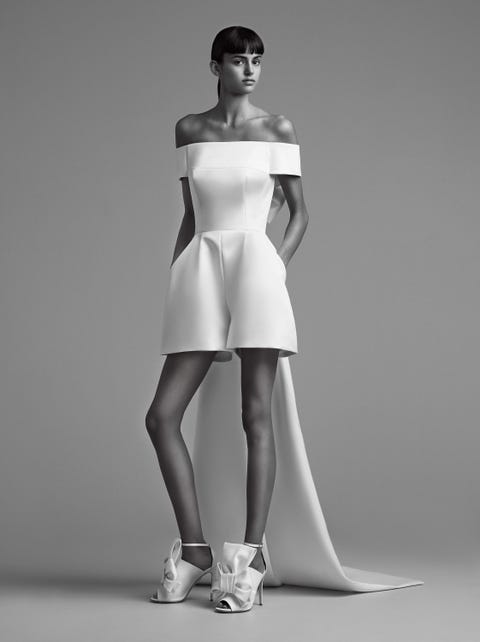 Viktor & Rolf
The ease of a romper meets the drama of a train.
Shop similar: ASOS, $16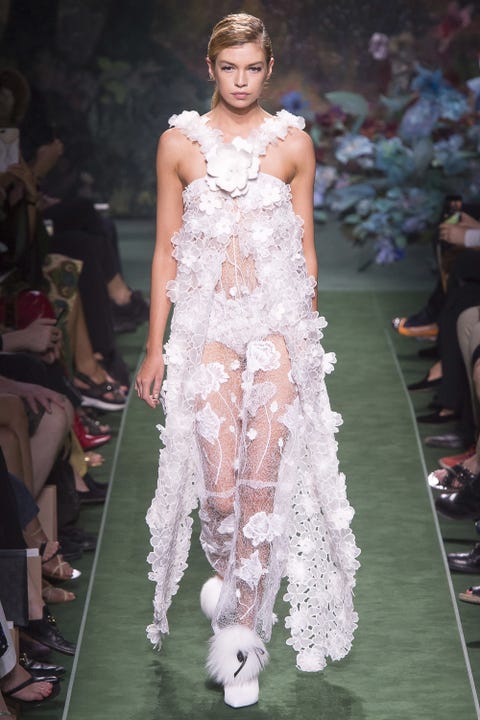 Fendi
I don't know what your grandma would think of this, but if looking like a dandelion field blew onto you is what you want, by all means, that is what you shall have.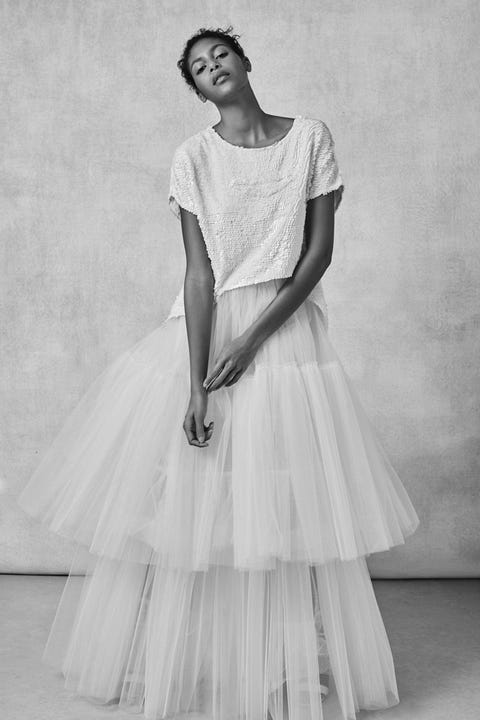 Sachin & Babi
If you've ever dreamed of wearing a T-shirt on your wedding day, you're welcome.
Shop similar: Whistles, $220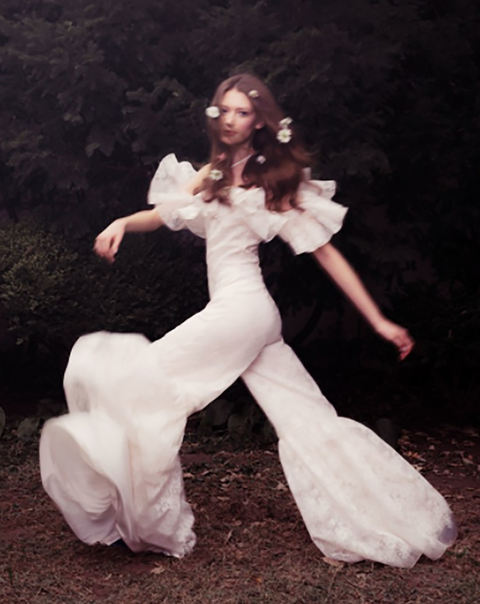 Honor
Here I am, a bride, in my flamenco jumpsuit with the leg flounces, ready to do the Macarena.
This content is created and maintained by a third party, and imported onto this page to help users provide their email addresses. You may be able to find more information about this and similar content at piano.io