Editors handpick every product that we feature. We may earn commission from the links on this page.
12 Fresh Holiday-Party Outfit Ideas So You're Not Repeating the Same Few Dresses Over and Over Again
Bench your LBD for now, and bring in a new player that sinks the surprise three-pointer.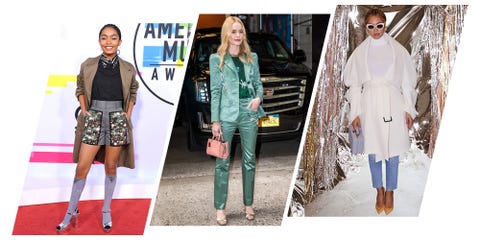 For most of us, getting dressed is rotating the same few combinations over and over, with enough time in between so nobody will go, "Ew, didn't you just wear that?" (That's what washing machines are for.) But what if there was another way that didn't involve cross-referencing Facebook event guest lists to remember if Tonya saw you in your garnet Vampire's Wife? Ahead, we propose 12 ingenious outfit ideas to help you and your limited supply of party dresses navigate the holiday social circuit with ease.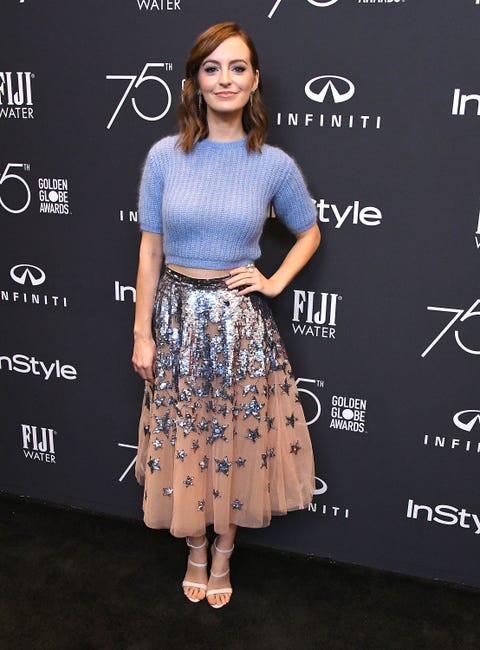 A Sweater (but Not with Jeans and Boots, for Once)
Shop similar: ASOS, $95
With a fancier bottom, a plush sweater can go from the pile on the floor to the office to the couch to the party back to the couch to the foot of the bed.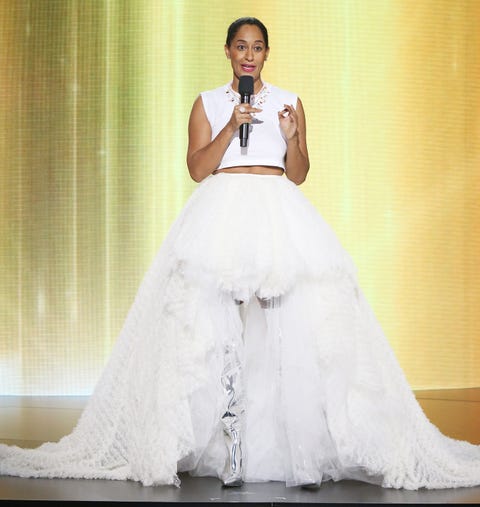 Winter White, the Tracee Ellis Ross Way
Hanes x Karla, $30
Remember what we just said? The same idea works just as well, if not better, with cotton, the fabric of our lives, and in monochrome.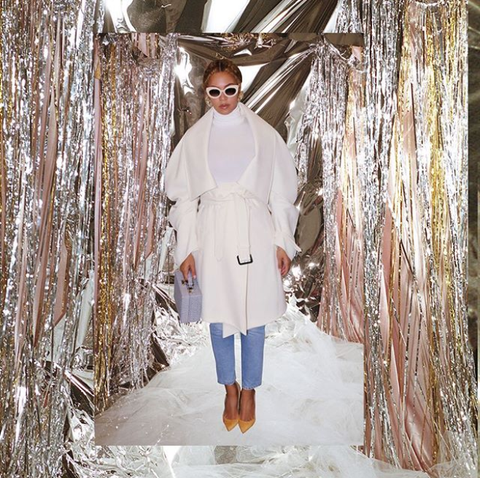 Winter White, the Beyoncé Way
Shop similar: Mark Cross, $2,195
Which is pretty much winter white your way but with a Burberry tag on the coat and some interesting play between warm- and cool- toned accessories.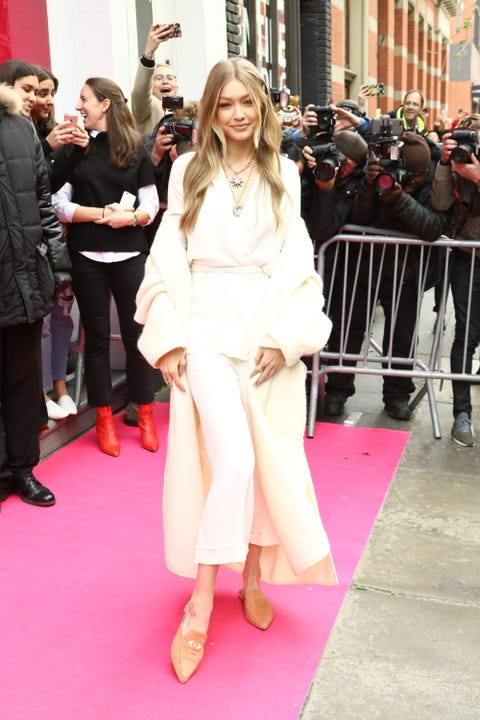 Winter White, the Gigi Hadid Way
And to conclude our Winter White series, here is Gigi Hadid in an elegant hodgepodge of loose, pale things, which is about as comfortable as you can get when it comes to party dressing. Pro tip: These could be pajamas, if they're nice/clean enough.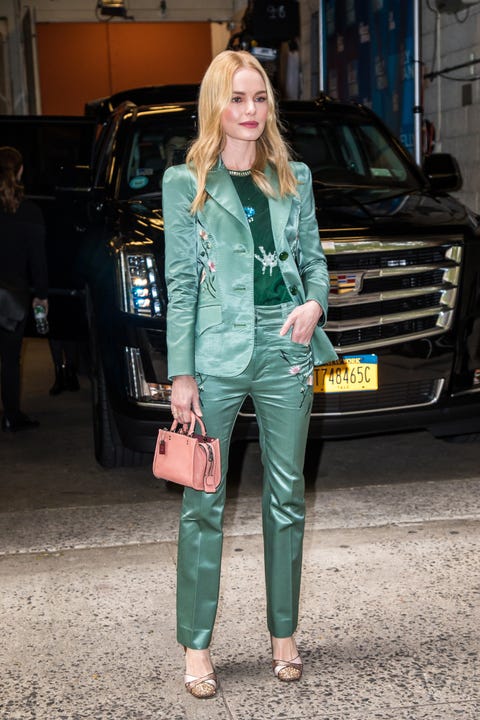 This Dope Green Suit
Shop similar: Frankie, $289
Kate B.'s is Coach, but it's easy enough cobbling together a similar suit from shops that do prices with decimal points versus commas. Velvet, as always, would be another nice option.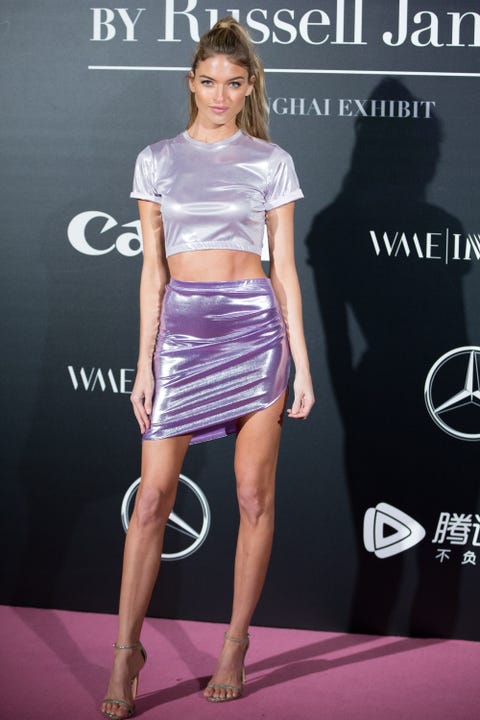 These Dope Lavender Co-Ords
Shop similar: ASOS, $48
For get-togethers that are a bit more active, shall we say, than canapés and the Hallmark Channel playing on low volume, go all out in lamé—silver or gold are fun, but not as unusual as lilac or baby blue.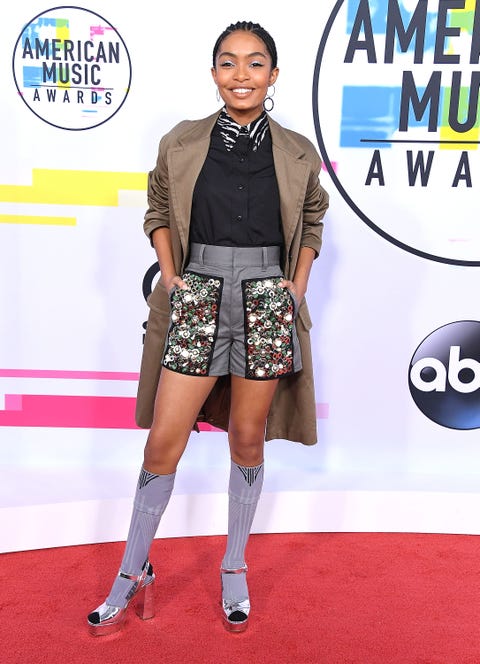 Knee Socks!
Shop similar: Prada, $210
You know you've always wanted to try them, and Yara Shahidi's just given you a cool, not costume-y lead to follow.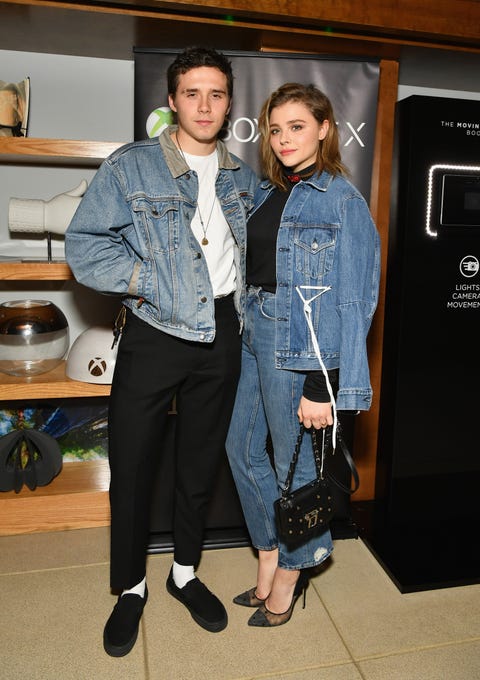 House Party, 2 Fast 2 Furious
Take the day's Canadian tuxedo, change shoes (afraid you must do a heel for this to work), apply lipstick, okay, let's leave.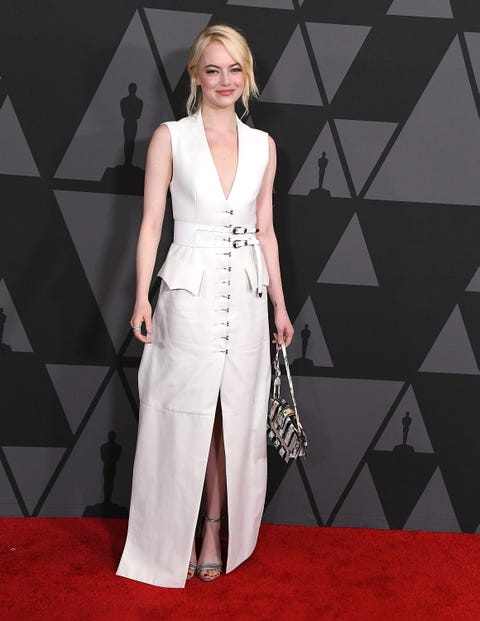 This Is a Dress, but There's an Idea Behind It
Emma Stone's outfit didn't begin life as a dress. Nuh uh—as seen here, it was originally a vest that then took some HGG. So while this story is about avoiding another round of party-dress musical chairs, you can Disrupt the System simply by layering a long-line vest (in the same color) or robe (done up). Or you could spray Miracle-Gro on a blazer and hope for the best, your call.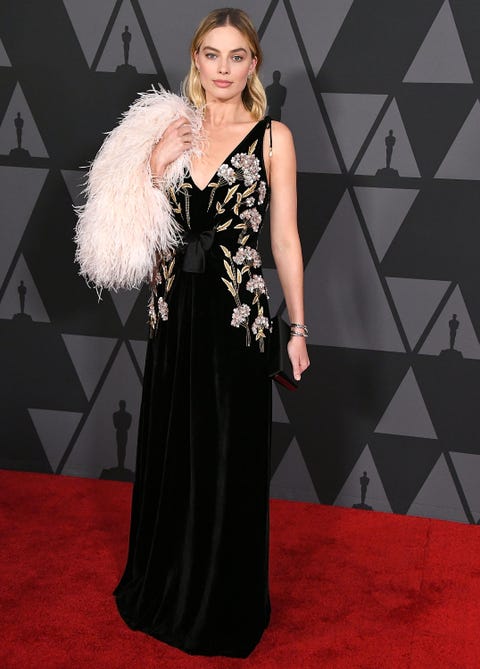 The Oldest Trick in the Book
Shop similar: Zara, $40
Lastly, there's no shame in re-wearing something that works for you—with some reinvention, in the form of a stole slung over your shoulder. It's the sartorial equivalent of "We need a distraction," and it works, every time.
This content is created and maintained by a third party, and imported onto this page to help users provide their email addresses. You may be able to find more information about this and similar content at piano.io