MC Fashion Week Cheatsheet: Alexander Wang Dissed as "Not a Great Designer"
Plus, check out what other sites and stories we've been clicking on today.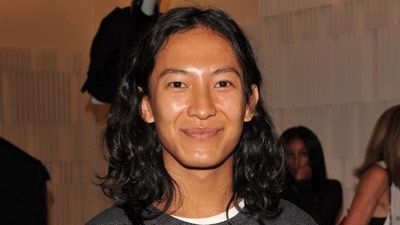 (Image credit: George Pimentel/WireImage)
Sophia: "Cathy Horyn's Alexander Wang diss ruffles feathers in the blogosphere. We smell a fashion feud in the making!" Styleite
Jessica: "My favorite accessory of Fashion Week so far." Racked
Anna: "In one of the oddest editions of 'What I Did Instead of Fashion Week' I've ever heard of, Becks decided to party it up with Pauly D. and company this weekend." New York Post
Kate: "What's not to love about the crazy getups on the MTV Video Music Awards' white carpet?" Entertainment Weekly
Erin: "Lady Gaga 'explains' her meat dress on Ellen… I'm totally with her on the gay rights, but I think fumes from the dress have gone to her head." The Ellen DeGeneres Show
Tell Marie Claire: What are you obsessed with today? Share your faves in the Comments section below!