Double Take: Olivia Wilde and Emma Watson
Emma Watson and Olivia Wilde in the Same Gown - Olivia Wilde and Emma Watson in Bottega Veneta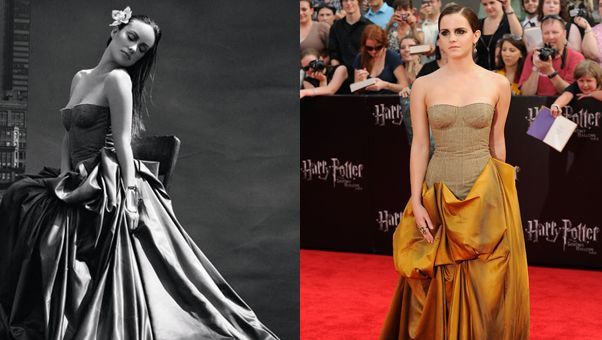 (Image credit: Tesh)
Think you're seeing double? You're right! Just last week we showed a side-by-side of our August cover girl Olivia Wilde and Jennifer Lopez, both in the same glittery emerald Emilio Pucci gown. This time, it's Harry Potter star Emma Watson at the Harry Potter: The Deathly Hallows Part 2 premiere in New York City. What else do these two have in common? Emma, as you may remember, was also a Marie Claire cover girl, just last December at the release of Deathly Hallows Part 1.
So who wore the dress better? Both ladies both looked incredible in the dress's form-fitting taupe bodice and luxurious silk skirt but took a different approach when it came to accessories.
Do you prefer the freshly cut flower and oversize cuff that Olivia sports or Emma's statement ring and glamorous drop earrings? Wilde or Watson? It's up to you.