Giorgio Armani Stays Current in Post-Apocalyptic Thriller, Elysium
In Elysium, hitting theaters this Friday, Giorgio Armani never ceases to go out of fashion despite the cataclysmic circumstances.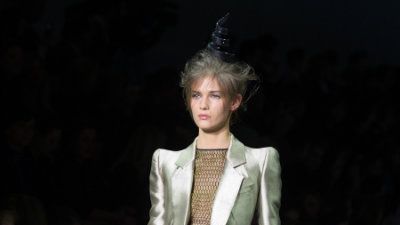 (Image credit: Archive)
Futuristic thriller Elysium, hitting theaters this Friday, proves that Giorgio Armani manages to never go out of style even despite the movie's cataclysmic circumstances. Meaning: The leader of the utopian Elysium, Secretary Delacourt (Jodie Foster), wears Giorgio Armani's iconic pantsuits! Evoking the attitude of a decisive ruler, the suits are crafted in true Armani fashion using a monochromatic palette, linear silhouettes, and angled tailoring. Thrilled to work with Foster, Armani said, "I'm captivated by how she personifies the world of 2154 while also making my designs utterly timeless."