Calling All Man Repeller Super Fans
Check out Man Repeller when she speaks at Bloomingdales about Supergas.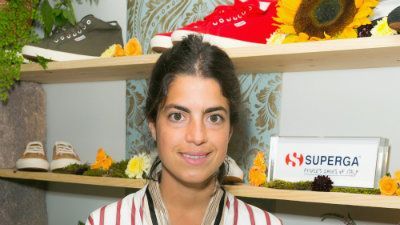 (Image credit: Archive)
Paging all you New York Man Repeller super fans. Now is your chance to meet Leandra Medine in the flesh and amass some new pairs of kicks thanks to the blogger extraordinaire's latest collaboration with Italian sneaker sensation Superga. The launch of the capsule collection, hosted tomorrow at Bloomingdales, will feature both Superga's signature classic low-top and high top styles produced in ManRepelling fabrications as well as a live Q&A between Medine and Bloomingdale's Fashion Director, Erica Russo. All purchases include a copy of Medine's new book, Seeking Love Finding Overalls, but nonetheless all guests will walk away with a limited edition Superga bag. Here are the full details so you don't miss out: Thursday, October 10th at 6PM on Bloomingdales (59th Street at 3rd Ave) 2nd Floor.