Mena Suvari's Holiday Card Wins the Season (PHOTO)
Mena Suvari's holiday card, which features tacky sweaters and cats, was the perfect holiday present to the Internet.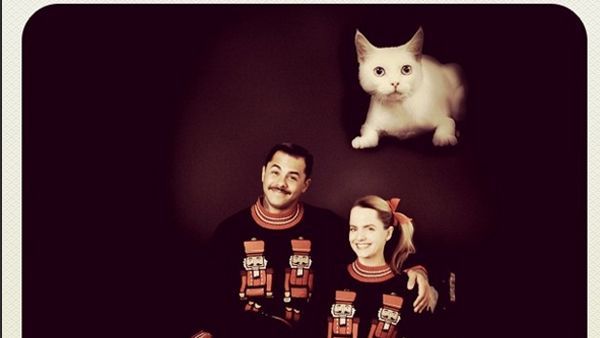 (Image credit: Archives)
Following the release of the Kardashian Kristmas Kard, Mena Suvari followed up with perhaps the funniest holiday photo shoot of all time. Her Christmas card was the perfect present to the Internet—complete with tacky sweaters, old school sneakers, and '70s-style lighting.
Suvari is one of Hollywood's finest, but it's nice to see that she's not afraid of a side ponytail too.
Photo: Instagram
Meghan is an entertainment and lifestyle writer based in New York City. Her work has appeared in Bustle, Refinery29, Popsugar, and other outlets.