Hot Guys Who Dress Well
Happy early Valentine's Day!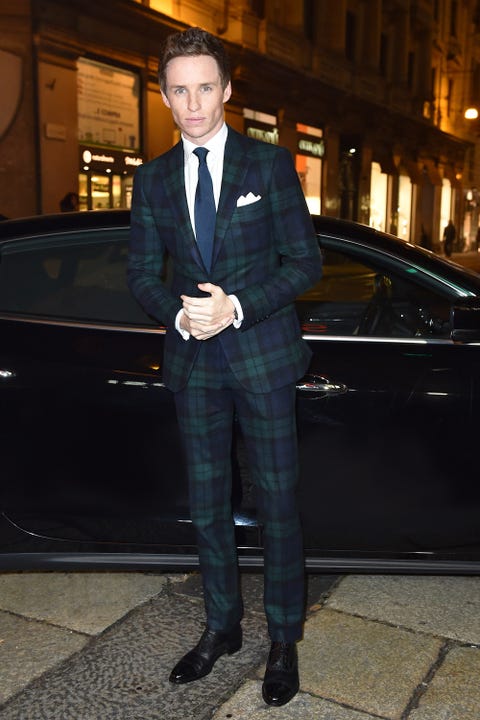 Right now, Eddie Redmayne is the Emma Stone of male celebrities. You can see why.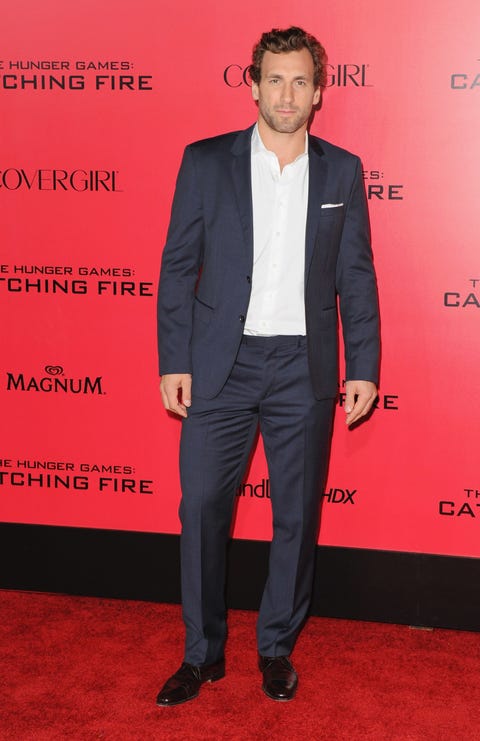 LA Kings hockey player Jarret Stoll—AKA the reason to watch EPIX Presents Road to the NHL Stadium Series—is why God gave us hockey players. And put them in suits.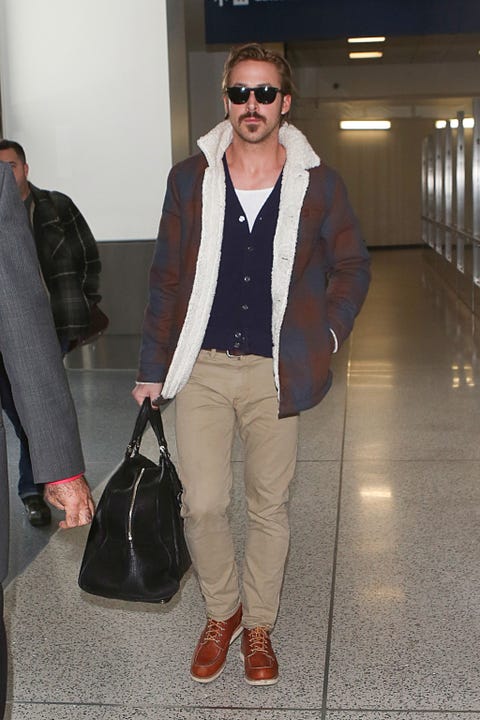 Real talk: The rest of Ryan Gosling makes up for that porn 'stache.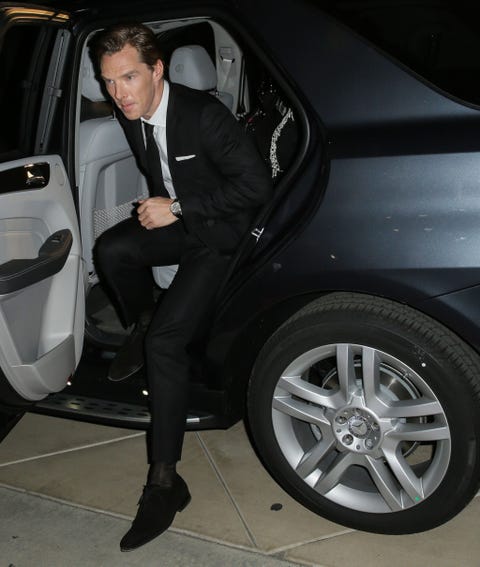 Oh Benedict Cumberbatch. Like one MC staffer who is not me said, "The sound I made when I saw this photo is hugely inappropriate."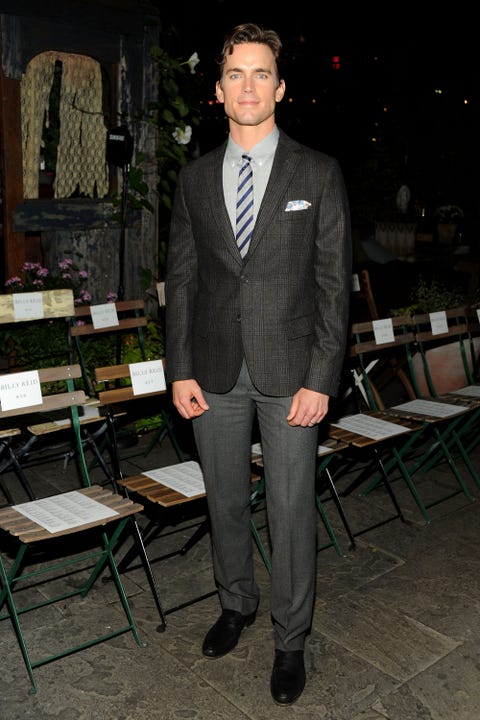 And like another MC staffer who is not me said of Matt Bomer: "Can he be waiting in my kitchen when I get home?"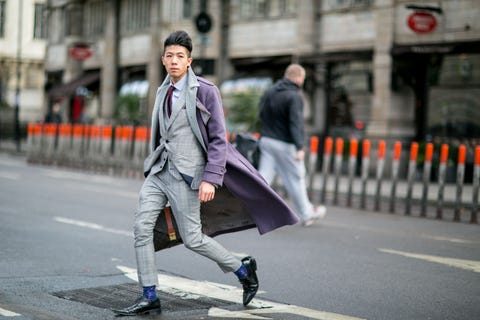 That three-piece suit. That billow. That lavender coat. So glam.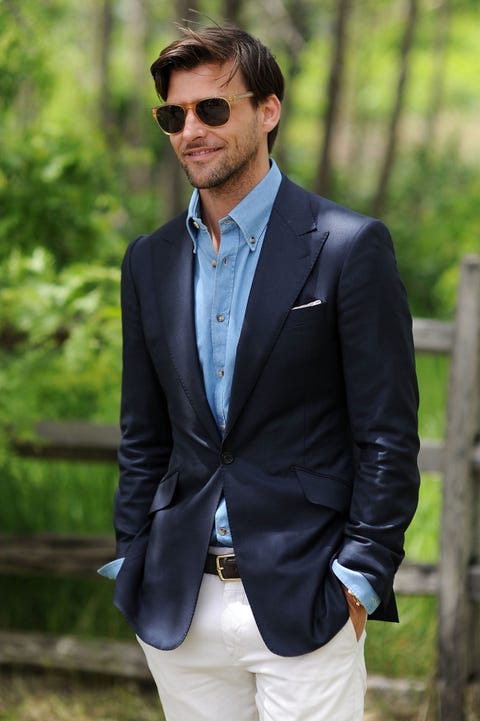 Model-slash-Olivia-Palermo-husband Johannes Huebl is the Platonic ideal of a blazer-wearer, no?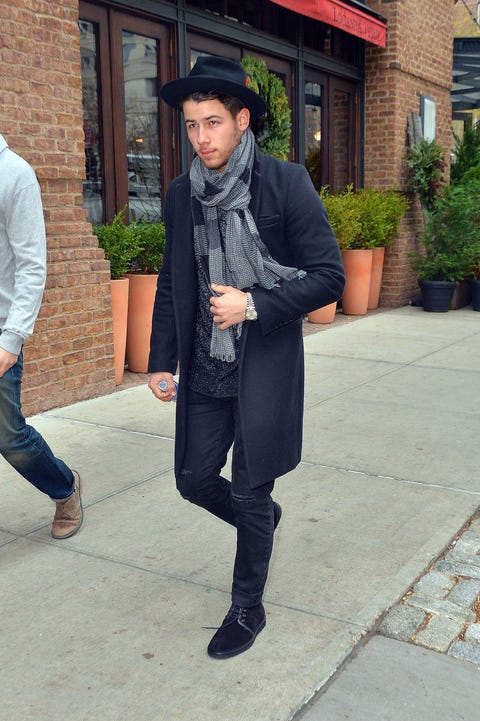 Nick Jonas knows how to accessorize. And coordinate. And just generally look very appealing.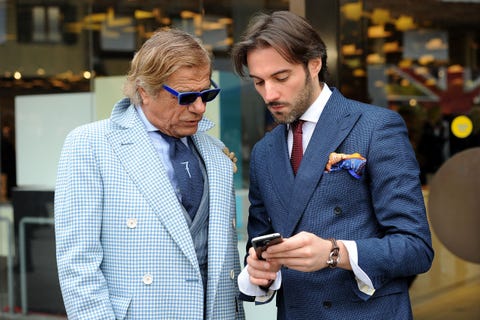 "See, Beppe? These are all the the women who've swiped right. Now you try," says this dude to the other dude outside the menswear shows in Florence.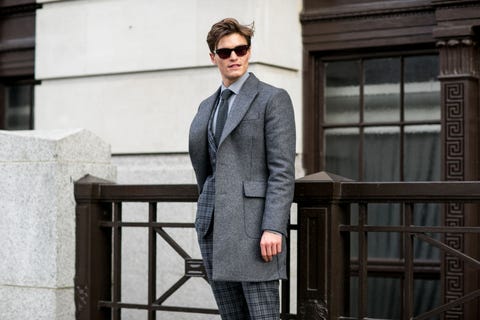 Fun fact: Oliver Cheshire is Pixie Lott's boyfriend. And he's a model, if you couldn't tell by that jawline.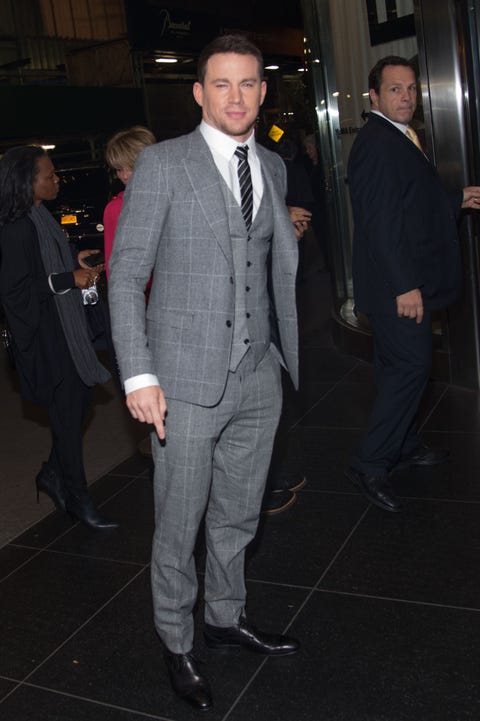 Channing Tatum in a three-piece suit: You never thought it would happen, but then it did, and it was glorious.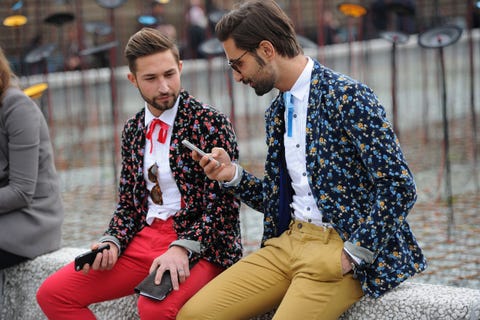 Awwww, they're matching, down to the ribbon bow-tie.
This content is created and maintained by a third party, and imported onto this page to help users provide their email addresses. You may be able to find more information about this and similar content at piano.io